Carl Heastie, leader of the New York State Assembly, visited Peekskill on Friday, eating lunch at Iron Vine on Main Street and sampling delicious desserts at Blondery a few doors down. He also came bearing gifts, in the form of dollars, two million to be exact. 
Assemblywoman Dana Levenberg led the assembly speaker on a walking tour through downtown Peekskill, with stops at Field Library, Peekskill's Youth Bureau and Lepore Park in addition to the lunchtime dining and shopping. 
On his first stop at the Field Library, he presented a check for $110,000 for new carpets, structural improvements, a better Spanish language collection and resources to help new immigrants and asylum seekers in the region.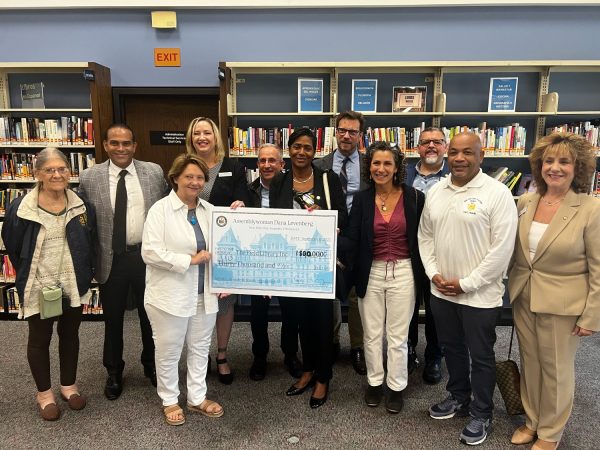 At the Iron Vine, Heastie told Cynthia Knox, CEO of Caring for the Hungry and Homeless of Peekskill (CHHOP), that he would be able to support the organization in the amount of $30, 000 for the facility.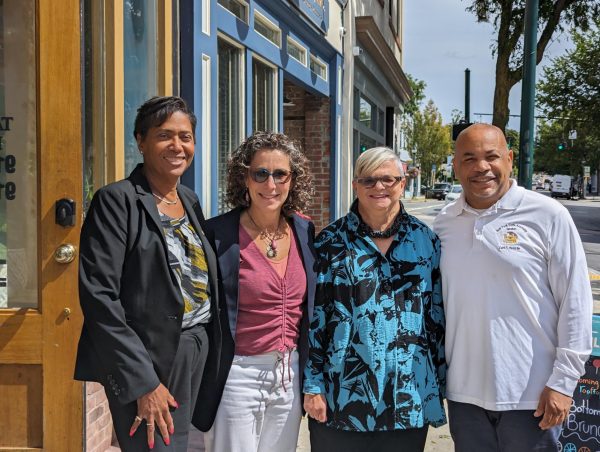 He then moved on to Peekskill's Youth Bureau where he announced a $125,000 gift that Assemblywoman Levenberg secured from the Community Resiliency, Economic Sustainability and Technology Program (CREST) to support renovations to the Youth Bureau facility. With that money the Youth Bureau will be able to purchase a washer and dryer for youths that may not have access to such appliances. The non profit organizations, Black Diamonds Academic Success and My Brother's Keeper, will be receiving some of that $125,000 as organizations committed to promoting success through mentorship and education. Heastie emphasized the importance of investing in Peekskill to ensure  students have the necessary resources to thrive.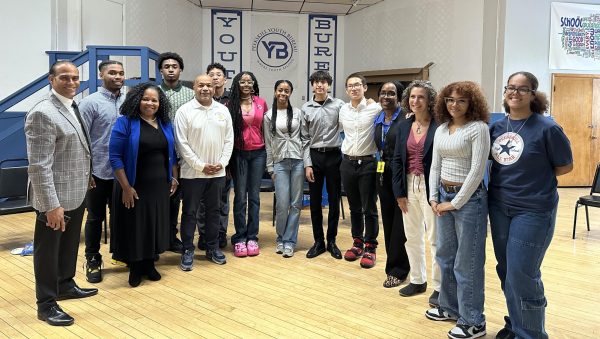 After leaving the Youth Bureau,  Heastie and other local officials walked down the block to Lepore Park where he saved the biggest gift for last.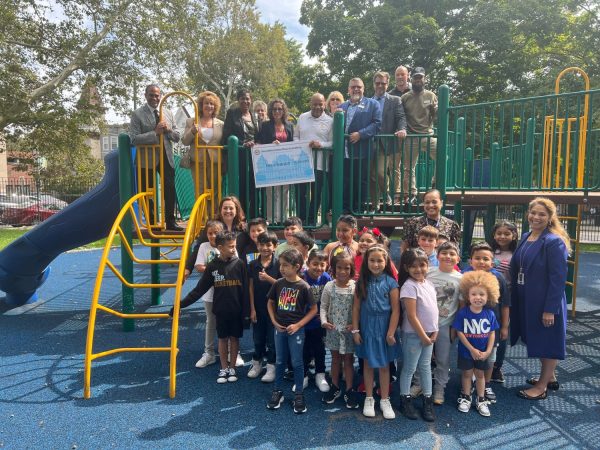 Peekskill is receiving $1.7 million to enhance a few parks to make them fully accessible to those with disabilities. They will also have ground resurfacing and updates of better equipment. The parks are:  McKinley, Tompkins and Riverfront Green and Depew.