Is it possible to raise $5,000 per hour during a 6-hour LIVE telethon fundraiser Saturday, Feb. 29, at Peekskill High School? Martin McDonald, mentor of the MBK Black Diamonds, believes such a big dream is attainable.
The live event with a goal of $30,000 will benefit MBK (My Brother's Keeper) Black Diamonds which McDonald founded to mentor boys of color to become high achieving students who are well prepared and ready for life after high school.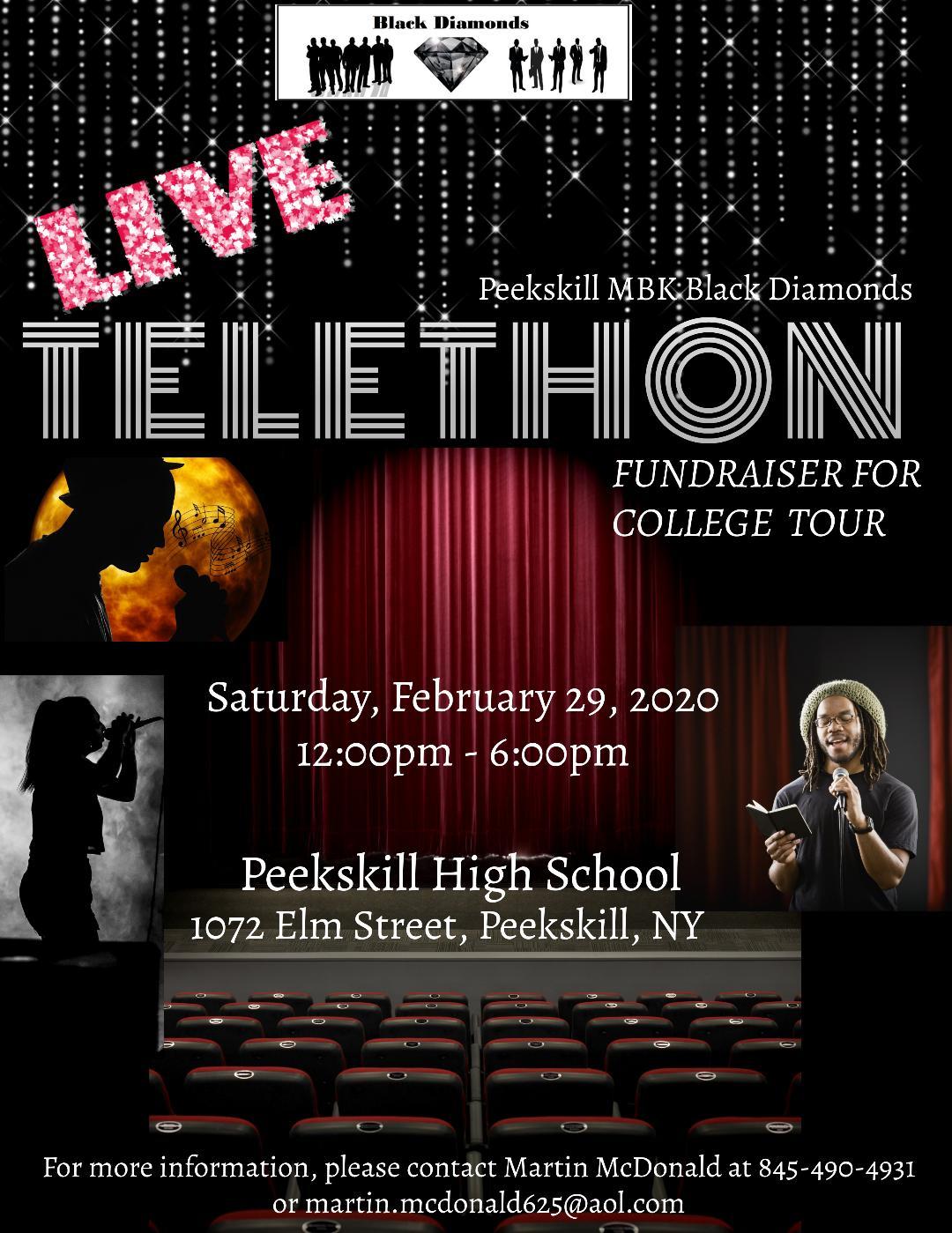 "It's the right thing to do for Latinos and African Americans, to help them get to that milestone of graduating from high school. This is a great way to end Black History Month by supporting boys of color, promoting academic success and making a small donation, paying it forward" said McDonald.
People will be able to watch the musical performances of the telethon on the public access channel 77 for Optimum and 32 for FiOS as well as on the live streaming platform of Facebook said McDonald.
Proceeds from the fundraiser go to financing transportation, lodging and food during college tours for about 25 boys during the April spring break. "It has been my personal experience that nothing is more helpful in motivating students to keep their grades up and excel in high school than visiting colleges during spring break," said McDonald.  A familiar refrain from students year after year is, "I wish I had done better in my freshman and sophomore years because I really want to attend this college." This trip to Tuskegere University, Benedict College, Allen University and others can have a positive impact on the trajectory of their future" said McDonald.
The line-up for the musical portion of the telethon include performances by Ray Blue and the Cross-Cultural Connection, The Peekskill City Singers, Bria The Artist, John Anthony Ferrer, Kofi and Sankofa Drum & Dance, CeCe Songbird, Acute Inflections, Skin Against Metal, Justin Smithson, Bobby Joe Mack and many more will fill the 6 hours from noon to 6 pm, broadcast from PHS auditorium.
To support the event, go to the following websites:
Facebook Event page: https://www.facebook.com/events/600155500716880/
Evite Invitation: https://www.eventbrite.com/e/telethon-for-hbcu-college-tour-2020-tickets-96179177509
GoFundMe: https://www.gofundme.com/f/college-tours-2020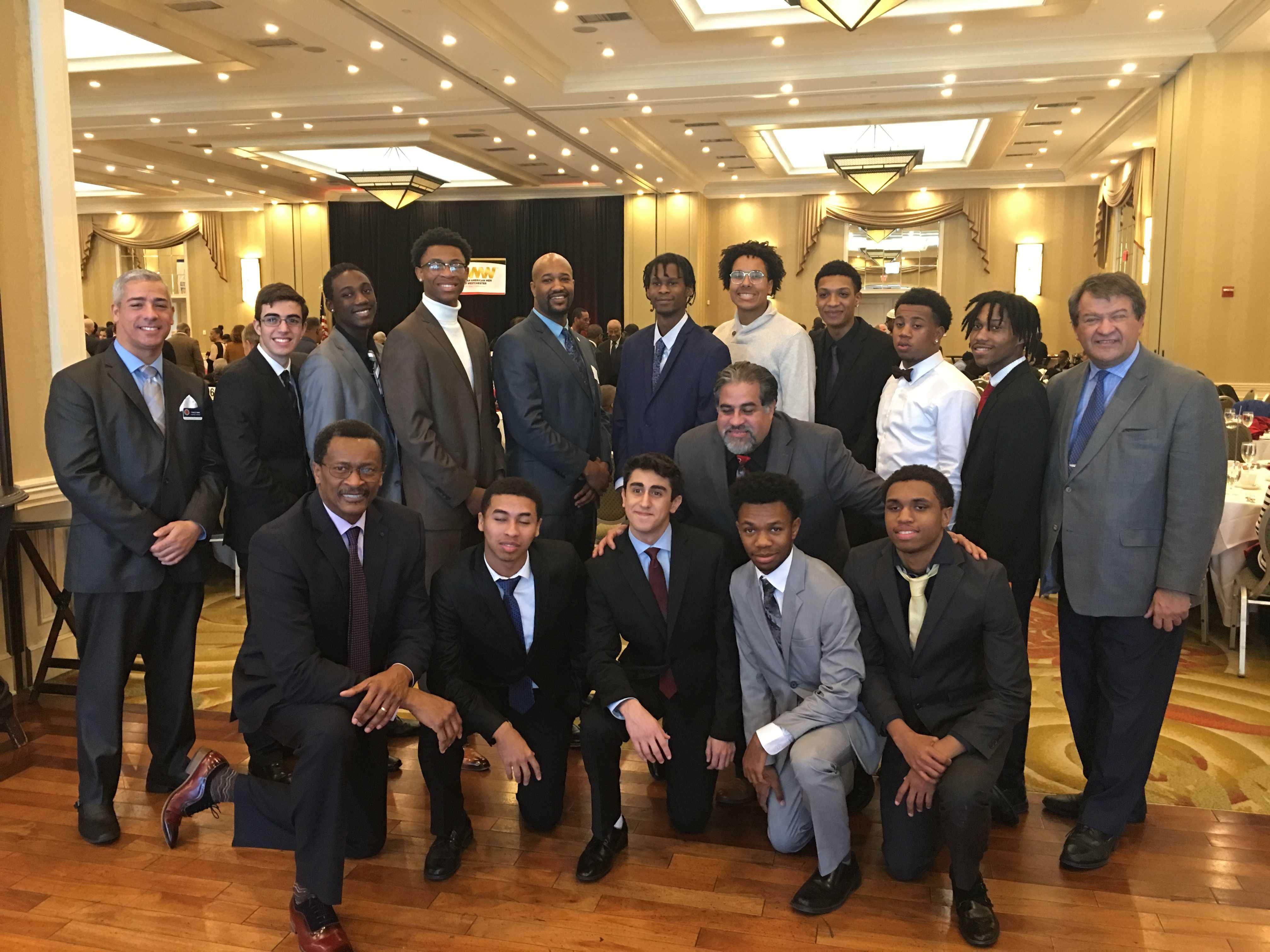 Members of the Black Diamonds at the African-American Men of Westchester MLK day celebration Jan. 20,2020 Doubletree Hotel, Tarrytown.