A sharp-eyed observer attending this year's Peekskill Film Festival (July 27-29) and watching Saturday's closing feature film "RUB" might spot people they know from town in cameo appearances. They'll also see Westley Barrington Artrope, executive director of Be First Boxing, who plays "West" in the film.  "RUB" is directed by Christopher Fox and shot entirely in Peekskill and the surrounding area. It's running time is 105 minutes.
In addition to "RUB" the film, "We are Democracy" by Helena Steger explores the work being done by Peekskill youth who are affiliated with New Era Creative Space (NECS). Peekskill resident Nick Bohun did the sound on Friday's  opening night film, "Sixty Miles North."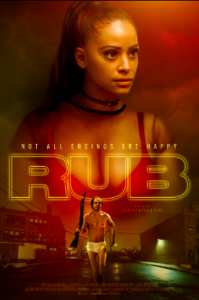 "It's not just films," said Carol Bash, who along with John Morgan, are organizers and programmers for the 8th annual festival directed by Christopher Fox.  All films are screened at the Paramount Hudson Valley Theater, 1008 Brown Street.
The official start to the Peekskill Film Festival begins on Thurs. (7/27) at 5 pm with "Block Arty" Party at the Hat Factory. There will be a food truck, beer and other beverages. Local and regional bands will play throughout the event such as Phineas and the Lonely Leaves, T Ray and the Bros Groove, Future One and Dadson. "We will also show the trailers to the films in the festival to get folks excited about what's in store," said Bash.
The Friday night after-party will be at Gleason's. The Saturday night after party and awards announcements will be the Birdsall House. Both venues will have free finger foods and drink specials.
The Festival features 50 films from domestic and international filmmakers including Peekskill, Poughkeepsie, Pleasantville, Beacon, Brewster and New York City.  There are also movies from filmmakers in California, Connecticut, New Jersey, Maryland and the United Kingdom, Germany and Japan.
At 6 p.m. on Saturday the block of films made in New York State (New York State of Mind) will run. And there are other New York State films that are sprinkled throughout the festival. "There's a lot of local talent in New York and we have always highlighted those filmmakers as well as filmmakers from diverse backgrounds," said Bash.
Friday night opens at 6:30 p.m. with a red carpet reception. Short films follow at 8 p.m. and the opening night feature (Sixty Miles North) begins at 9 p.m. Saturday's films begin at 10 a.m.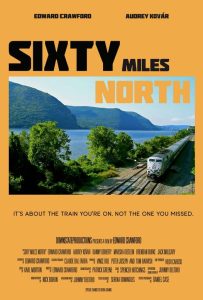 Tickets are $20 per ticket for films all day. For tickets and more information go to the Film Festival's website here.
Below is a description of the films and their running times that are showing throughout the festival.
Irish, Blacks & Dogs Having suffered a fall, racist Irish immigrant Ted comes in to a heated conflict with Chris, the resolute black paramedic who has come to his aide. Royal Television Society winner Best Short Film 2022. Running Time 8:30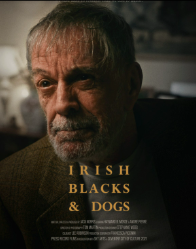 WINDED  Crafted entirely out of AI imagery, WINDED is a reminder that the pandemic is not over despite society's attempts to move on and forget. Running Time 1.00
Reagan Ben proposes to his wonderful fiancee, Maggie, but things get complicated when he tries to reconnect with his estranged sister, Reagan, to invite her to the wedding. Growing pains, holding on, and letting go are the name of the game in this short drama. Running Time 13:24
Path to Ecstasy A lost teen is abandoned by his alcoholic stepfather, and spurred on a desperate search for connection within the same group he also wishes to escape from. Running Time 13:30
Wider Than The Sky Jenny's father has been diagnosed with Cancer. To cope, this deeply creative child makes scenes inside shoeboxes into which she escapes. One day a chance encounter with a seemingly ordinary cafe owner provides the catalyst for a truly magical happening. Running Time: 10:58
We Are Democracy "Is my five year old sister a part of Democracy?" "Am I a part of it?" These are the questions that kids aren't asking because they've already been told that the answer is no. But what if we told them the answer was yes? And why isn't it? Running Time 13:00
Dreaming of You(th) puts a new twist on celebrating age through music and dance. While working on an art project and reminiscing about the past, an older woman gets lost in thought, and finds herself entranced by a familiar stranger. Running Time 5:00
City of Lost Souls A woman and a teenage girl, alone in Berlin in different circumstances and for different reasons, encounter each other and find more in common than they first thought. Running Time 14:04
'Wish You Were Here' is a visual poem written as a letter from a brother to his deceased younger sister, exploring the ways grief manifests itself even decades after the passing of a loved one. The film was completed as a capstone visual effects project at Towson University. Running Time 5:42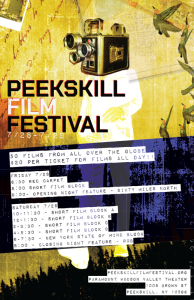 Functioning In the late 90s, Asia is desperate to prove that she belongs at a cut-throat Hollywood Talent Agency. In a desperate attempt, she has to make a decision that could ultimately change the life of her 15-year-old client. Running Time 14:07
Past Prologue An interracial couple reconnects after 60 years. Robert and Claudette have a chance encounter in a coffee shop, their first meeting since they dated over 60 years ago. As a Black girl and a white boy in 1957, their relationship never had a chance. A re-connection to memory, and discovery of feelings long buried takes them on an emotional journey through their past. Running Time 13:35
STOP When her dog is struck by a speeding car in front of her home, Susan petitions the town board for a stop sign. Believing the speed management device to be an unnecessary intrusion, her neighbors lash out as neighborhood dissension grows. Running Time 13:32
"Cool For You", an animated film based on the book of the same title, explains global warming to children in a friendly way. Incorporating different characters and families, animals and plants, children are introduced to CO2, and positive, easy ways to improve our impact on the earth. Running Time 3:00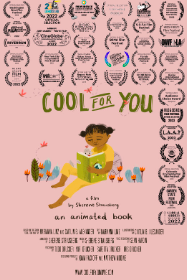 Jesus' Abs A hardcore routine! This documentary is no joke! Do we kill our sixpack or get a killer sixpack with this one?  for lower abs, upper abs & side abs Running Time 7:41
Guider of the Nymphs William, a studious young gentleman goes on an adventure of a lifetime all while uncovering the secrets of an underground civilization.  Running Time 17:10
Pressure Makes Diamonds When all the other kids in Port Chester, New York went outside to play after school, young Anthony Valbiro raced to his basement rec room… to grab a microphone, turn on the reel-to-reel and croon his heart out. In this film, based on an autobiographical one-man play of the same name, Anthony draws us into the "quest for fame" that was his 1960's childhood. Along the way, we ponder questions about how the people who raise us shape us, what constitutes "success," and at what cost do we pursue our deepest dreams. Running Time 1:04:07
The Interview A film critic's interview with a mercurial Hollywood actor pushes her to confront both artistic and personal fears. Running Time 8:23
The Problem with Time Travel A young woman visited by two time-travelers is shocked to learn that in matters regarding climate change, humans will never change even when presented with facts that would push their species to extinction. Running Time 15:13
The Demise of Coney Island Coney Island isn't just a place, but a protagonist. An artist tormented with memories of his missing daughter, and a fatal diagnosis from his doctor, Coney Island finds himself staring into the precipice of oblivion. As he teeters between life and death he weighs his options with two old companions, Suicide and Hopelessness. Running Time 27:00
Our Language is Chaos A kidnapped couple are running late for their polyamorous couples therapy. Rather than calling the cops, they call their therapist – and the duality of role- play and real life blur as the situation quickly spirals out of control. A story about communication, shady pasts, and the lengths we'll go for love. Running Time 11:39
Stalking The Bogeyman tells the true story of investigative journalist David Holthouse who plots to kill the man who raped him when he was seven years old. Running Time 9:25
Pinwheel  Horizon On a barren planet, three elite warriors learn their final confrontation- a gang of 40- is waiting for them nearby. Running Time 14:00
Forever Shani and Amar are two half-dead girls, being sex-trafficked with a high price tag. When the thugs transporting them head to get food, the pair are hungry too and escape. They dodge the men in the shadows, but with hunger and dawn rising something has to give. Running Time 12:06
Trip Upstate! A group of millennials venture upstate for a [psychedelic] weekend getaway, when they meet an unwelcome guest. Running Time 11:43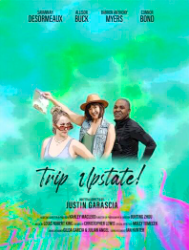 The hardest button to button An angry young man asks the girl next door for help getting the top button of his dress shirt. Running Time 8:01
Kyle vs. Karen Kyle, a social media sharer is caught as he snaps a picture of an unsuspecting patron in a coffee shop. Highly offended, she immediately calls him out on this violation of her personal space. Running Time 5:00
Javelina 11-year-old Science whiz Ellie lives in her own world of toys, bugs, and books in Beacon NY. The day before starting middle school, she gets a big reality check when she meets her strange new neighbors and their even stranger pet. Running Time 8:45
I AM POEM This film was made with the support of the HUDSY Community Content Carlito, a sensitive but courageous young boy comes to terms with his gender identity and defies his heartless mother in hopes of her acceptance. Running Time 15:00
Broken Record In the middle of the night, an older woman has an inexplicably hard time trying to turn off her record player. Running Time 12:32
Attachment Theory This film shows the types of attachment styles people have in relationships according to attachment theory. 1st is a woman with a SECURE attachment style where she knows her worth and communicates her needs/ healthy boundaries. 2nd is an ANXIOUS attachment style where she needs her partner and fears abandonment, so she takes back a man who undervalues her. She does not state her own needs/boundaries. 3rd is a DISMISSIVE avoidant attachment style where she pushes her partner away by being cruel and using strong boundaries to avoid intimacy. 4th is a FEARFUL AVOIDANT attachment style where she switches from pushing away her partner and needing closeness/validation. She settles for physical closeness rather than emotional intimacy. Running time 9:07
Love's Baby Soft It's 1976. A feisty preteen desperate to grow up learns how tough it truly is when her world collides with her super cool 16 year old babysitter. Running Time 14:09
Bug Late sub from a close friend Running Time 3:00
(re) collection An autobiographical stop animation Running Time 2:57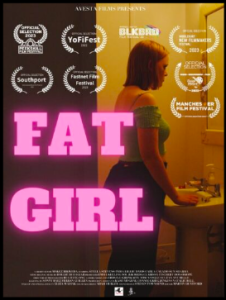 Fat Girl A lonely teenage girl's obsession with her favourite Tik Tok star takes a dark turn as she descends into DIY cosmetics in an attempt to look like her. Running Time 14:36