Theater's mission is to invite everyone
A new theater space with the name that tells a story is the latest addition to Peekskill's entertainment scene. ForAll is a theater for everyone because for every show they produce, they have


one evening performance that is 'pay what you can.' "We want to make theater accessible to everyone," said Nils Swanson, who founded the theater at 706 North Division Street. "People can pay a nickel if they want." said Swanson.
ForAll Theater is a labor of love for Swanson. A native of Denver, he and his wife Amy,  who grew up in Ossining, met in the mile-high city when they were both involved in theater. They moved to New York when his wife's job took them east three years ago.  "We walked through Peekskill's downtown and saw the artist district, talked to people and saw the revitalization efforts. We fell in love with the town," said Swanson, 47. They bought a house in Cortlandt on the Peekskill border and started looking for a year-round theater with a regular season of shows to join. They wanted something that was within a 35-40-minute drive but only found a few companies that did children's theater or musicals, but nothing else.
He started researching the local theater scene, organized a meet-up, reached out on Facebook and told friends that he was interested creating a year-round theater. It was then that he came up with the name. He wanted something that was for everyone, so he Googled that phrase and discovered the mathematical symbol that means for all, an upside-down A. The orange circular background mimics a NYC subway sign.
A chance encounter with Erik Contzius and Monica Flaherty at an event in Peekskill one night led Swanson to the property  Contzius and Flaherty own on N. Division St,. It was formerly a dance studio with lots of humming fluorescent lights in a big white room said Swanson. "My wife thought I was crazy," he said.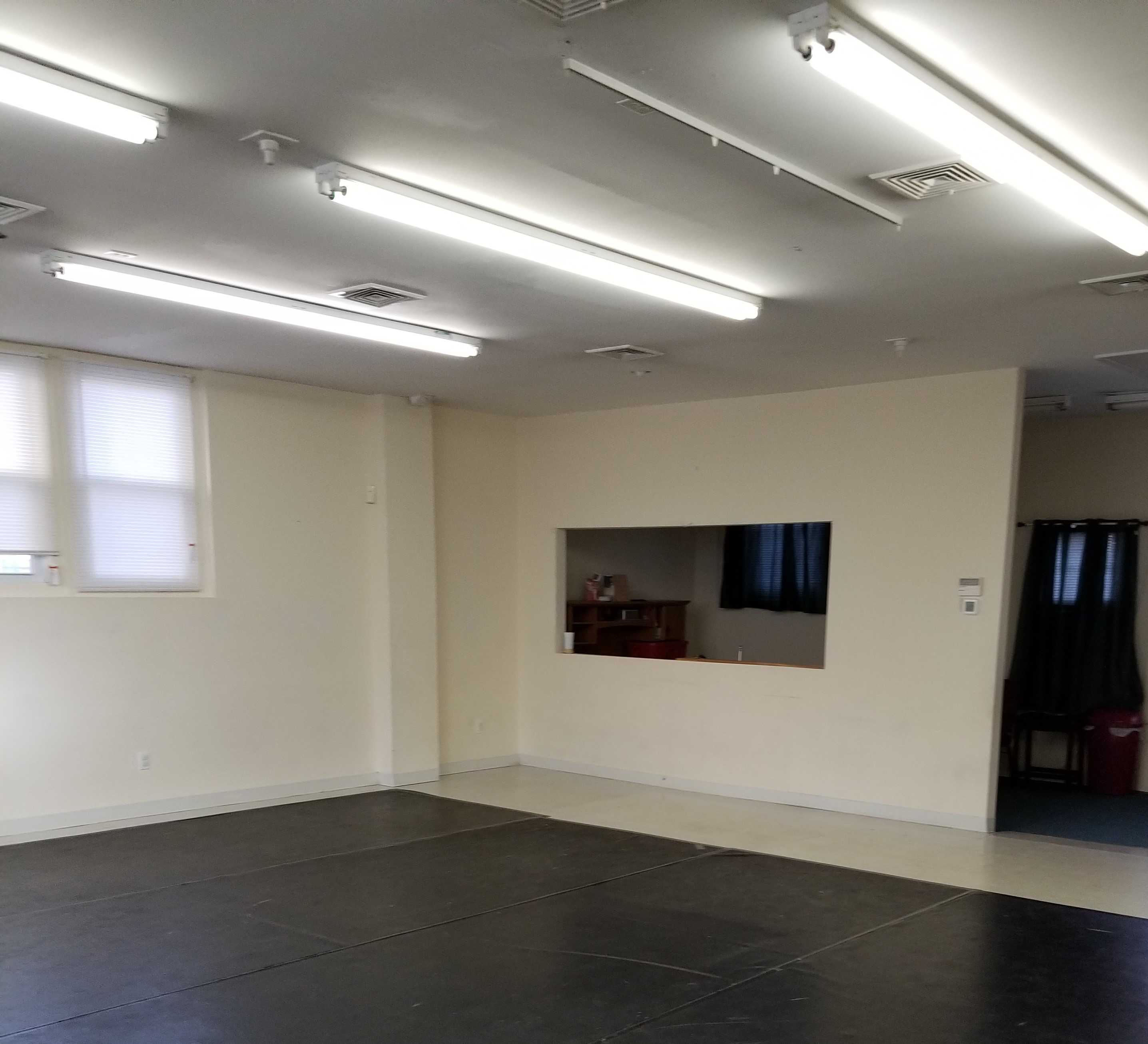 He spent the first six months of last year with his father-in-law David Gasparik transforming the 1,200 square foot space into a theater. His landlords installed LED lighting to replace the fluorescent fixtures and he decided to use room divider screens to mute the bright LEDs. He also repurposed some ladders that were on the windows from the time the space occupied a daycare center before it was a dance studio. Those ladders are now on the ceiling as lighting grids for the shows.
Swanson's looking at ForAll Theater to be a long-term permanent fixture in Peekskill. "The reason I did this was to give actors in the area a closer place to do shows that they may not have had the opportunity to do elsewhere." He refers to the black-box space as a laboratory where just like in a lab, the theater is a 'facility that provides controlled conditions in which experiments may be performed.' He envisions intimate, smaller productions, ranging from classical theater to dance to musical theater.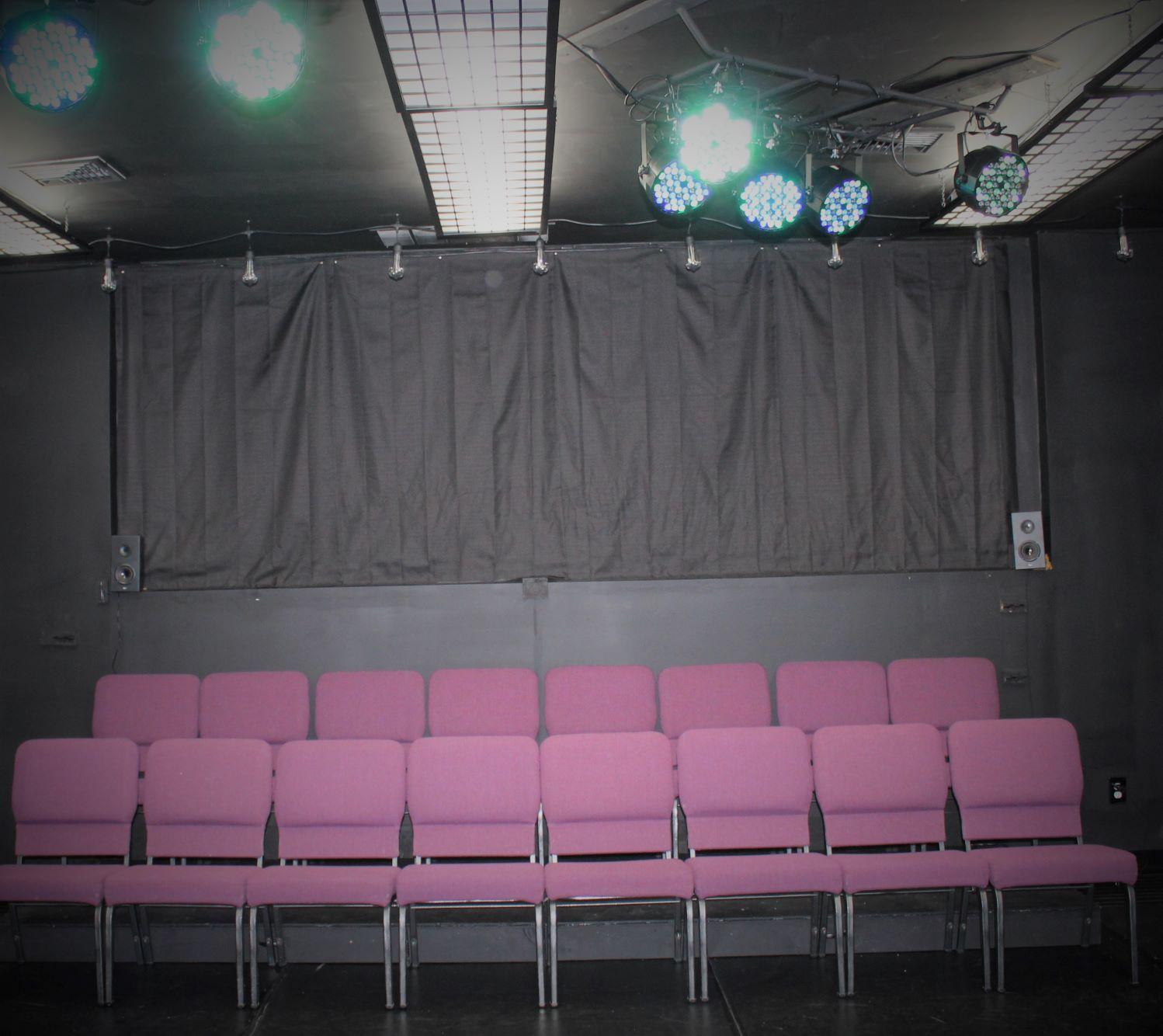 ForAll's first show, Macbeth, opened in October. The theatrical season runs like a school year and the second show is the current one, 'Incorruptible' which runs until March 7. 'Incorruptible' is a comedy sent in the Dark Ages at a Monastery in France. Performances are tonight, tomorrow and Saturday at 7:30 and Sunday at 2 p.m. Tickets are $25 and the 'pay what you can' performance is Thursday, March 5 at 7:30. There is a performance on Friday, March 6 at 7:30 and the show closes on Saturday March 7 after the 7:30 performance.  The next show of this inaugural season will run in June and will be a piece about Mythology.
Swanson got hooked on acting when he was 12 years old. An orchestra teacher suggested he try out for a children's musical and his parents were supportive. At age 15 he performed at a professional theater in Denver and after going to a community college, he graduated from the American Academy of Dramatic Arts in Pasadena.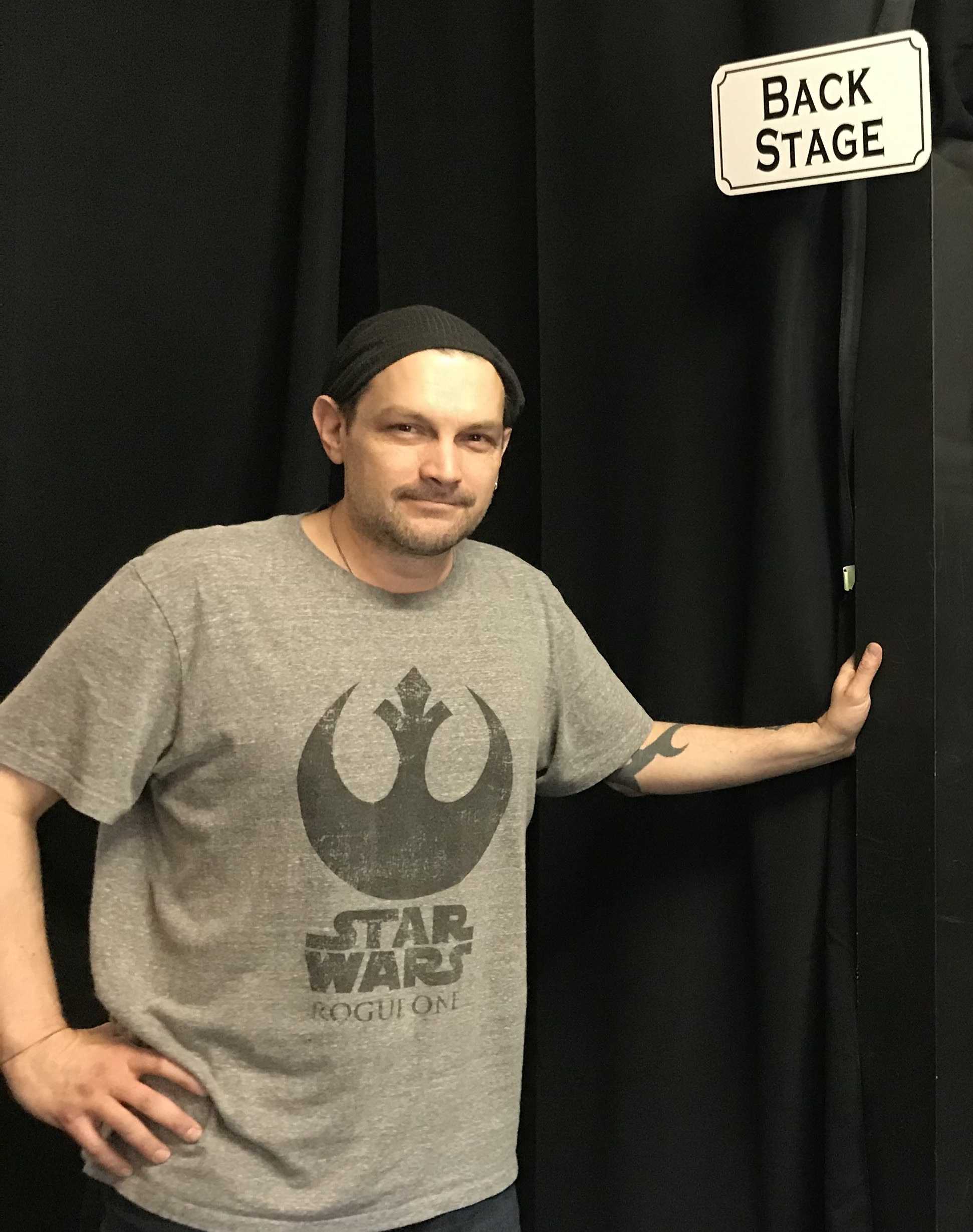 He realized how few people who love acting make it to the top of the profession, but that wasn't a reason to stop participating in the craft. "I love learning about it and finding out or discovering together with other actors."
When Swanson isn't at the theater or scouting out plays to produce, he works in the accounting and bookkeeping field at a company in Peekskill. He estimates that he's spent about $10,000 to get his theater up and running. Because he'd like the space to earn money even when he's not producing a play, he rents ForAll Theater, which has a seating capacity of 49 people, to other organizations. For instance, two churches use the space on Sunday mornings for services; the American National Catholic Community comes in at 10 a.m. and the Peekskill Christian Center rents the space at 1 p.m.
He's also open to having meetings, birthday parties and other community groups use the space. The prices are under $35 per hour depending on the time of day or  week and there are two minimum number of hours for weekday rentals and three-hour minimums for weekends. For more information go to: www.foralltheater.com


.