Wesley Hall sold as part of multi-billion dollar real estate deal
Wesley Hall, the low-income, senior citizen apartment building in downtown Peekskill, has been acquired by owners committed to keeping housing affordable.
Nuveen, the new owner, is the asset manager for Teachers Insurance and Annuity Association of America (TIAA). They bought a portfolio of 12,000 units of affordable housing, including Wesley Hall, from Omni Holding Company, which was co-founded by former major league baseball player Mo Vaughn and Eugene Schneur. The sale was announced May 9.
"Our goal is to meaningfully invest in the preservation and expansion of high-quality affordable housing to support the well-being of rent-burdened residents within local communities," said Pamela West, senior portfolio manager of Impact Investing at Nuveen Real Estate.
Nuveen did not disclose the price of the transaction. This purchase and others will increase its affordable housing assets under management to $6.4 billion.
Omni purchased Wesley Hall back in 2008 for $8.1 million, receiving $13.5 million in state financing to acquire and rehabilitate the 118-unit senior citizen Mitchell Lama project at 801 South St.
Wesley Hall's owners also received a PILOT (Payment In Lieu of Taxes) agreement in 2008 that reduced the annual property tax to $62,000.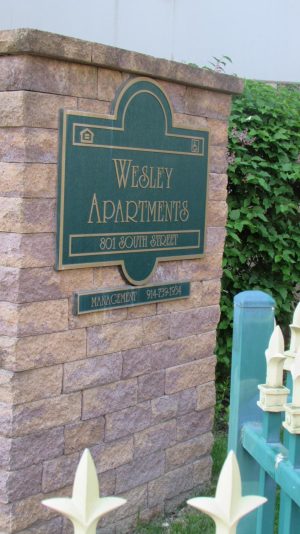 Improvements included renovations of the lobby and common areas, upgraded elevators, boilers and mechanical systems, and overhaul of the security systems. Individual units received new floors, windows, kitchen cabinets, appliances and bathrooms.
Wesley Hall units are set aside for residents 62 years or older. All but four of the 118 units are for Section 8 tenants with household incomes up to $48,780 for a family of two.
Founded in 2004, Omni acquired, rehabilitated or built 94 projects in the U.S. with more than 19,000 affordable housing units. The Omni portfolio is largely concentrated in the New York metro area, with more than 10,000 units located in the Bronx, Brooklyn, Queens, Manhattan, Long Island and Newark, N.J.