Pedestrian killed crossing Washington St.

In the wake of pedestrian William O'Connor's death on Sunday afternoon while crossing the street at Washington and Requa, community group Peekskill Walks is calling for a redesign of Washington Street saying it isn't safe or welcoming and needs to be redesigned for everyone, especially the most vulnerable. This is despite a $3 million upgrade from Westchester County this fall.
O'Connor, 78, was crossing the street at 3:30 in the afternoon when he was struck by a person driving a 2013 Lincoln MKT.


Peekskill Police Lt. Jack Galusha said the driver waited at the scene and as of now is not facing any criminal charges and is cooperating with the investigation that is being conducted by Peekskill police and Westchester County police. Galusha would not release the name of the driver who was heading north on Washington Street.
When police arrived at the scene, the 400 block of Washington Street, they found O'Connor unresponsive and administered CPR. He was taken to Westchester Medical Center by Peekskill Volunteer Ambulance Corps where he died a few hours later.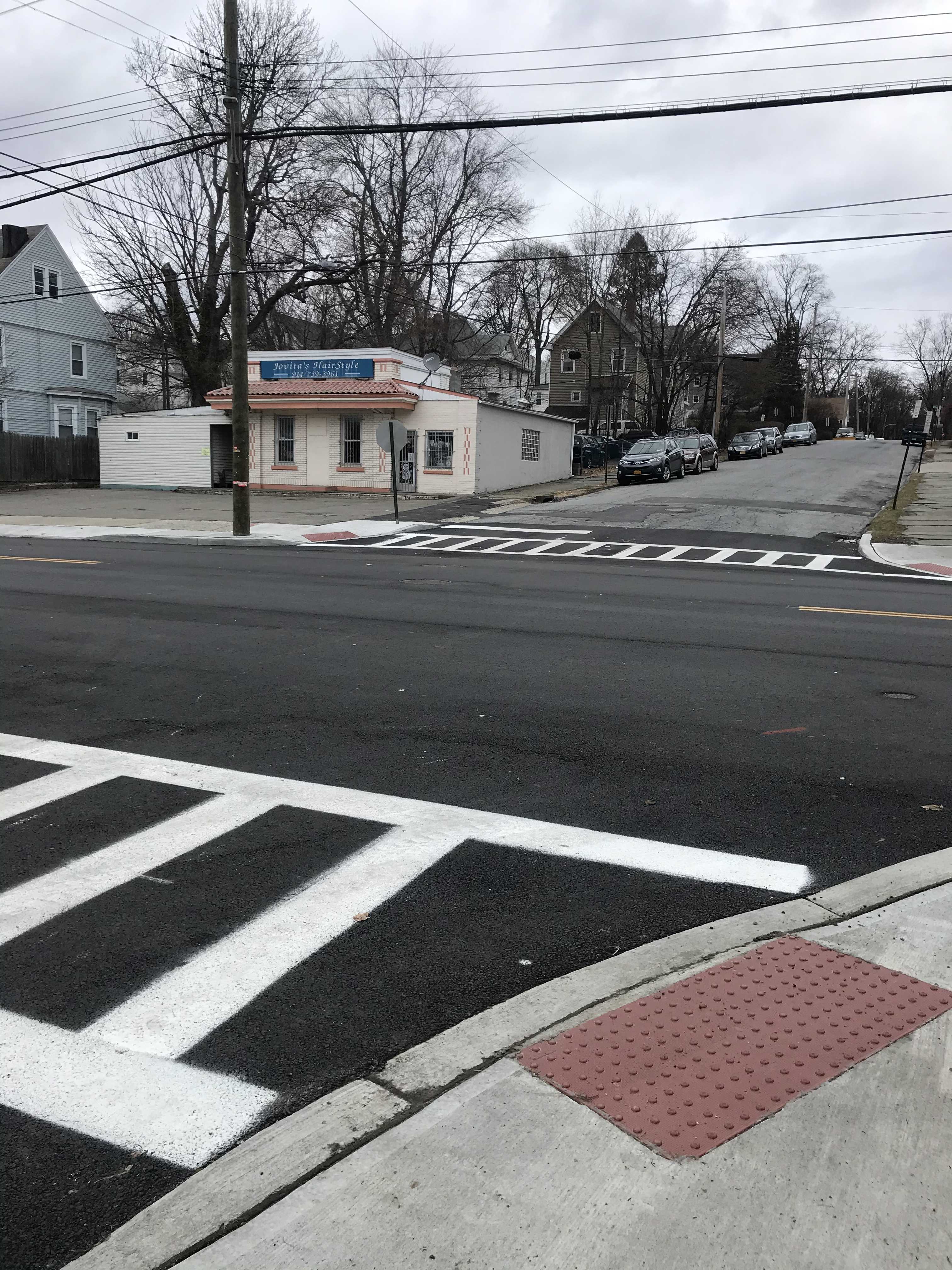 "We need better sidewalks, shorter crossing distances, more streetlights, improved sight-lines and additional crosswalks, along with increased traffic enforcement along Washington and elsewhere throughout Peekskill. We ask the city and county to move forward with these upgrades, regardless of the outcome of the ongoing police investigation into this incident. Some of these will take time and money, but others — like crosswalks — can be implemented quickly and cheaply," said Conor Greene of Peekskill Walks.
O'Connor is the second fatality on Washington Street in two years. In May of 2017 Zholia Zhingri, 69, was killed while walking east up Hudson Avenue. Police say speed played a part in her death and the injury of three other people.
Washington Street is one of the main entrances into Peekskill from the south. Some 7,600 vehicles travel the 1.23 mile long road daily. The speed limit on the road is 25 mph and there is just one sign stating that speed limit. That sign is near the NYS Armory. Former County Legislator John Testa in his Winter 2019 newsletter told of the rehab work that the county paid for along Washington Street that included milling, resurfacing, crack repair, replacement or adjustment of utility casting, concrete curb replacement, installation of handicaps ramps, new traffic loops and newer pavement markings.
Yet Greene and members of Peekskill Walks, a community group that was formed as a result of last year's Peekskill Congress, say that enough is not being done to calm traffic along the street. People who are interested in joining Peekskill Walks can come to the Peekskill Coffee House at 7 pm tonight (Thursday) for a meeting.