Food Network finalist debuts downtown Peekskill restaurant
Chef inspired by global flavor fusion
A 2017 appearance on an episode of the long-running reality competition series, Chopped, didn't work out in terms of victory on the show, but it did help open a few doors for Chef Lawrence Ofori as he was hustling to find his way in New York City. It was that boost that led to his position as Director of Culinary Operations at Javelina Tex-Mex in Manhattan where he developed his skills and built up confidence to ultimately put his name on a place of his own. 
The chef came to Cortlandt Manor in 2014 and felt an immediate connection to neighboring Peekskill. There was a vibrant diversity that really appealed to him and now, nine years later, he's opening a restaurant on Main Street – Ofori's World Cuisine – and looking forward to becoming an active force in bringing people of this community together to experience his food.
What was once Sav-Mor Discount Auto Parts is now the home of Ofori's new eatery and his literal home. As he was planning the layout and look of the restaurant, he thought about creating a lively space for gatherings that would allow for after hours with music and performances. He decided that, to avoid any issues with tenants, he might as well move into the apartment above the establishment himself. This cuts down his commute and enables him to practically work from home (a rare thing for anyone in the food service industry).
Ofori's World Cuisine marks a big step in the 36-year-old chef's 15 year career in the culinary arts and it feels like a natural progression. When I met Lawrence he was working through his long to-do list, readying both the dining area and the kitchen for the big opening day.  He gladly shared the motivations and inspirations behind the restaurant that bears his name. He has a calm, easygoing and welcoming vibe that comes out in conversation and spills into the philosophy of his cuisine.
Ofori came to the U.S. from Ghana in 2008 to live with his father. He took a job washing dishes at Figs in Palm Beach Gardens, Florida and was quickly promoted to the prep line because he knew his way around the kitchen thanks to the many lessons he learned as a child from his grandmother in Ghana. "I enjoyed cooking with her," he said, "she had a passion and talent that was a real inspiration to me." He recalled with marvel, her uncanny ability to adjust spices based on aromas and hopes one day he can get there himself.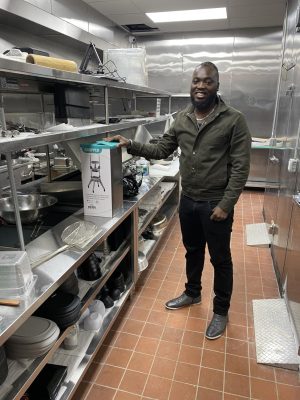 She taught him the value of fresh ingredients and the importance of recognizing your gifts as you nurture your talent. He is forever grateful to her for giving him the encouragement and discipline to cook at home for her, his three siblings and three cousins. Now, he's taking the teachings of his kitchen mentor to an exciting new level.
He's built his career on expanding his West African and Caribbean roots and integrating the different cuisines that have informed his journey. He prides himself on his flavorful sauces that can be enjoyed with a variety of proteins and rice. In creating the menu at his brick and mortar on Main Street, he wasn't interested in opening "just" a West African, Italian, American, Tex-Mex, Jamaican, or Carribean restaurant. He said that he "wanted to open a world cuisine spot that would have a little bit of everything." He says, "It's all about the experience. People know the taste of Italian chicken parm, right? What if we have a curry chicken parm or some kind of international spice? I don't really see places doing that kind of international fusion."
The menu includes classic American fare like the "OMG Burger, Italian pastas, tacos, the West African staple kenkey (steamed balls of fermented corn dough) with fried red snapper or tilapia, a Jamaican spicy jerk chicken, and a crispy, fried burrito with jollof rice, cheese, and choice of protein he calls "Ghanachanga." With appetizers and sides like chicken wings, queso dip, coconut shrimp, jollof rice, and fried okra there are plenty of combinations to experience a different mix of flavors with each visit. There are even a few standard kids items to make sure everyone at the table can find something they'll enjoy. When asked about his personal top picks from the menu, he told me, "All of my selections are my favorite (but I love my wings!)."
Adding to the character of the restaurant is the unique beer system he installed that fills specialized pint glasses from the bottom up. It has been a cool visual to feature on social media to build buzz before the opening and showcase his playful touch. He's excited about the beer service because you won't find it at other Westchester eateries and it is a fun conversation starter. He curated the beer selection to be as welcoming as the man himself. He serves brews from Jamaica, Dominican Republic, Africa, Germany, Mexico, Belgium, the United States, and all over the world so that, "When you come here, you can have something from where you are from."
Parties of 16 or less that want to have their own private experience of Chef Lawrence's menu are able to book the VIP room for their gatherings. He hopes this space will be booked up for birthday parties, family celebrations, work outings and any event where people want to have a night out with dedicated drink service, custom banquet menu, and the option to play their own music.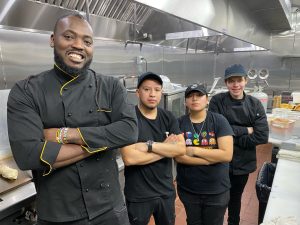 Ofori's World Cuisine at 982 Main Street will hold their grand opening tomorrow, March 10. All are welcome and reservations are encouraged (914) 402-1072. The festivities will include a ribbon cutting with the Chamber of Commerce, public officials, and lots of entertainment including a belly dancer, live bands, and a DJ.
As a new restaurant owner, Chef Lawrence is both nervous and excited to share his vision with the Westchester dining community. He's looking forward to the ceremony and says "the food will be great, I will be super busy and it will be a day packed with entertainment in Peekskill so people should get their dancing shoes and get their tummies ready." After the official grand opening, he and the staff will keep the party going all weekend, kicking off what he hopes will be a bright future on Main Street bringing people together to enjoy his international cuisine and share good times.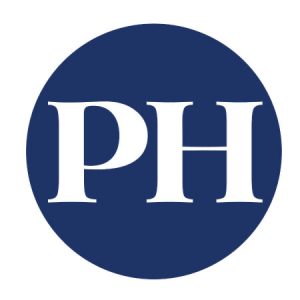 Peekskill Herald brings you the story behind the story on what's happening in Peekskill. We are a reader supporter news site and you can be a part of our mission to tell the stories of the people and place we call home. Your stories matter. Your support matters. Contribute here.