Lottery set for end of month for new, affordable rental housing
One, two and three bedroom units available in late Spring
People looking to move to the new 82-unit affordable housing project on Main Street will need to fill out an application before March 20 to qualify for the March 31 lottery sponsored by The Housing Action Council. The apartments will be ready for occupancy in late Spring, 2023.  The site is being developed by Wilder Balter Partners, Inc., an experienced housing developer and manager.
The development includes 18 one bedroom apartments, 49 two bedroom apartments and 14 three bedroom apartments and an apartment for a building superintendent. Nineteen (19) of the apartments are affordable to households with incomes at or below 40% of the Westchester County Median Income; 17 at or below 50%: 12 at or below 60%: 17 at or below 70%; and 16 at or below 80%. The rents range from $1,040 to $2,883.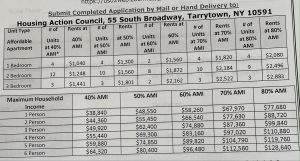 Applicants with mobility or sensory impairments will have a preference for the apartments with special design features of which there are five (5) for those with a mobility impairment and two (2) for those with a sensory impairment.
The application deadline is March 20, 2023. An application can be found here. The lottery will be held on March 31, 2023 via zoom at 3:00 P.M. The link to the Zoom is https://us02web.zoom.us/j/87913434580.
645 Main is an elevator-building located between Main Street and Central Avenue.  Amenities  include a community room with a kitchen, a fitness center, central laundry facilities, computer center  and on-site management along with a parking garage with EV stations. The building has energy efficient green design and a lounge with access to rooftop landscaped courtyard.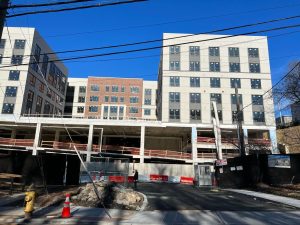 Incorporated in 1974, the Housing Action Council is a regional not-for-profit organization dedicated to expanding housing opportunities for low and moderate income households throughout Westchester, Rockland, Putnam, and New York counties and other parts of the Hudson Region.
Those interested can call (914) 332-4144 or email  [email protected] or visit our website at www.housingactioncouncil.org. . The apartments are also registered at  www.NYHousingSearch.gov