Gregory Vanderhoof Bentley dies on vacation in Mexico
Wake on Sunday, funeral Monday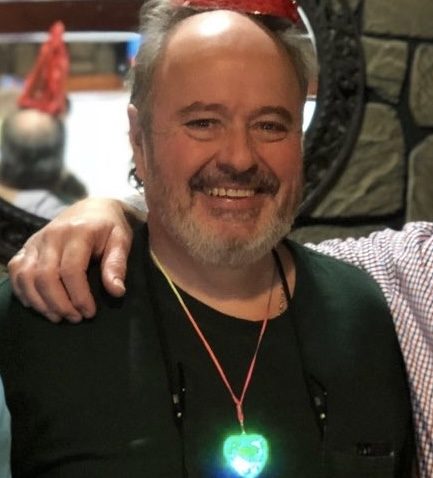 Peekskill native Gregory Vanderhoof Bentley, 65, a long-time resident of Beacon, died on February 25. He was on vacation in Cancun, Mexico with his beloved companion, Ellie La Vecchia, when he suffered from heart failure. 
Born on January 28, 1958, to Gertrude (nee McKeon) and David Dow Bentley, Jr, he was the sixth of their children.  A 1976 graduate of Peekskill High School, he studied at Manhattan College, then Clarkson University, where he graduated with a degree in civil engineering in 1981.  He began his professional career at Amman & Whitney Engineers in NYC and went on to work for the NYS Department of Transportation for eleven years, then to a position as the Director of Engineering for Dutchess County, NY.  During the next 14 years, Gregory led the development of countless local infrastructure projects including one of his proudest contributions to the community, the Dutchess Rail Trail.  He served the public through his commitment to safety, efficiency and beauty in every project he worked on both professionally and personally.  Much to his loved one's amusement, when referring to local roads, highways and bridges, Gregory took great pride in pointing out that he "built that."  In 2016 he continued his work with the NYSDOT, as Resident Engineer for Putnam and Southern Dutchess Counties. After an illustrious career spanning three decades of civil service, he retired in August of 2021.
Gregory's favorite job in life was being the dad of his three children, Gregory Vanderhoof Bentley, Jr., Colin Patrick Bentley and his daughter Whitney Taylor Bentley. They were the heart of Greg's life and gave joy to him every day as they were growing up. He volunteered as a coach, chaperone and mentor to many. These bonds of love deepened, as they grew into caring young adults, who gave their dad endless moments of pride and joy.
Gregory enjoyed many travels. Amongst them was a once in a lifetime family trip to Italy, that he had the pleasure of doing twice.  His brothers Dow and Niles were his favorite tennis partners, where sharing humor was way more important than returning the serve.  He enjoyed imparting his love for water on others, whether it be through playing in the pool or teaching them to fish.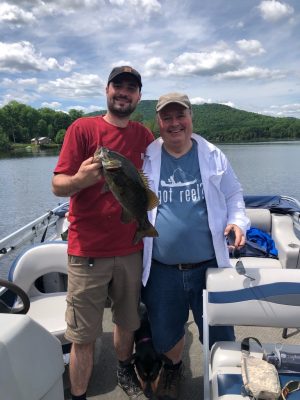 "Hoof", a nickname he was known by, frequently joined his cousin and lifelong best friend Darby Walsh, as well as many other members of the Peekskill gang for a round of golf.  When they weren't on the links, they often enjoyed obnoxiously loud live music events.
Gregory was always ready to gather for a family dinner, especially when his sister Julie was steaming up a pot of lobsters.  He followed in his mother Gertrude's footsteps as a loving cook.  He and his children are well known as the hosts of an extravagant Friendsgiving feast accompanied by an abundance of loved ones and food.  Most notably, Greg enjoyed celebrating his Christmas tradition of donning a bright red Santa hat to any and all occasions.  Among the list of these occasions, was he and his sister Sally's ritual of cutting down their own Douglas Fir trees to proudly display in their homes well beyond the winter season.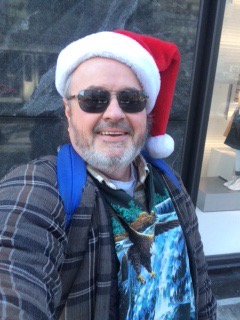 Gregory's life was characterized by a lively spirit, humor and most of all love.  Greg was a proud and encouraging friend of Bill W's for more than 29 years and was often rejoicing in his sobriety, while leading meetings in nearby AA groups.  Greg lived a loving life one day at a time and all his family and friends had their lives enriched by just witnessing the example of his joy filled life and receiving his love.
Gregory shared a lifetime of blessings with his many brothers and sisters and extended family and friends.  He was predeceased by his parents and his brother Niles (Anand) Sutton Bentley.  He is survived by brother David Dow Bentley III and his sisters Sara Anne (Sally) Bentley, Julia M. Bentley and Dr. Jeanne B. Lawrence.  His former wife, Holly Bentley, shares in this loss with their three children, along with cousins, countless nieces, nephews and friends.   
The family will receive visitors on Sunday March 5th from 2:00pm to 6:00pm at McHoul Funeral Home, 1089 Main St., Fishkill, NY
A Mass of Christian burial will be held on Monday March 6th at 11:30 a.m. at St John the Evangelist Church located at 31 Willow St. in Beacon 
Burial will be private at the family plot in the Assumption Church Cemetery on Oregon Road in Cortlandt Manor, NY. 
In lieu of flowers, donations in memory of Greg can be made to the American Heart Association — Gregory Bentley Memorial, Doctors Without Borders and/or Habitat for Humanity.