Two former residents die
Helen Martin worked at school district, Celebration for Christine (Joan) Bristol at a later date
Two long-time Peekskill residents, who were involved in the community before they moved away, have died. Helen Martin, 98, who was a secretary in the Peekskill School District for many years before her retirement in 1990 died in Wilton, CT where she had been recently living.
Christine (Joan) Bristol, who had been living in Franklin, TN, died Feb. 10 at her home. Bristol, who was preceded in death by her husband Owen and son Kevin, was 91.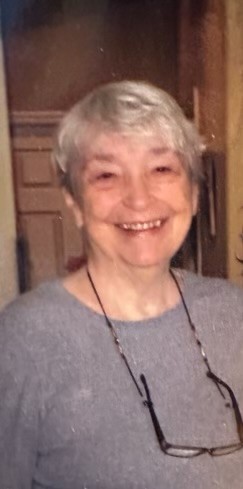 Helen (Gardner) Martin died January 30. She was an active member of the Peekskill Presbyterian Church.  She is survived by her daughters, Barbara (Larry) Bond of Fruita,CO, Joan (Guy) Fiore of Brookfield; and three grandchildren, Kevin (Michelle) Fiore, Angela (George) Collins, Joseph Fiore; and great grandchildren, Grace and Luke Fiore. She was a talented seamstress who enjoyed knitting, painting and crafts. A memorial service was held Saturday at Valley Presbyterian Church in Brookfield. For more information visit Cornell Memorial.com.
Christine (Joan) Bristol was born in Mount Vernon, NY to John and Christina Carpenter. She is survived by her sons, Patrick (Dawn) Bristol of Franklin, TN and Danny (Stephanie) Yee of Hong Kong; daughters, Colleen (James) McCormick of Monroe, GA, Maureen Anderson of Bellevue, TN, Christine Ortis of Winter Park, FL, and daughter in law, Kathleen Bristol of Peekskill, NY; grandchildren, Brian Jr. (Dana) Summers, Katie Summers, Matthew Diterlizzi, Matthew Pearce-Bristol, Jordan (Craig) Abbott, Jason Bristol, Ryan Bristol, Dylan Bristol, Jarrett Bristol, Kelly (Clayton) Gilmore, James (Jessica) McCormick, Shannon McCormick, Mitchell (Ashley) McCormick, Nick (Allie) Stager, Kara (Fernando) Garcia, Kyle Ortis, Keegan Ortis and Doug Yee; sixteen great-grandchildren and many loving nieces & nephews.
A Celebration of Life memorial service will be held at a later date in Peekskill. Memorials may be made to Alz.org, American Heart Association, or Peekskill Professional Firefighters Local 2343. For more information visit williamsonmemorial.com