Activities remember Lincoln's visit to Peekskill
The annual commemoration of President-Elect Lincoln's visit to Peekskill on February 19 ,1861 begins at 11 a.m. with a wreath laying ceremony at the Lincoln Exedra on South Street. There will be a sidewalk parade down South Street to the Lincoln Depot Museum. At 11:30 a re-enactment of President-elect Lincoln's historic visit to the area performed by the Lincoln Society in Peekskill. Tours of the museum are available.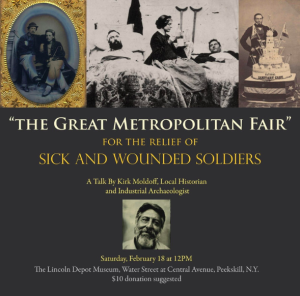 At noon, local historian Kirk Moldoff will give a presentation on our local history since the time of Lincoln's visit. Light refreshments will be served and the suggested donation is $10.