Cops: Sunday's shooting victim knew assailant 
Three arrested and due in court on Friday 
Three men are due back in Peekskill City Court on Friday in connection with the shooting death of 35-year-old Ricky Brickhouse on January 29. Police charged Peekskill resident Arnold J. Fernandez, 19 with second degree murder and criminal possession of a weapon in the second degree. Omar Williams, 20, also a Peekskill resident, has been charged with criminal possession of a weapon in the 2nd degree – as has Errick Lowe, 26, of Cortlandt Manor. All three were arraigned in Peekskill City Court Tuesday and returned to Westchester County Jail.  
Police Lt. Jack Galusha said Fernandez and Brickhouse were familiar with each other and this shooting was not a random incident. 
On Sunday afternoon, January 29 around 4:15 pm, police responded to reports of gunshots in the vicinity of Spring and John streets. When they arrived on the scene they discovered Ricky Brickhouse lying on the ground with a gunshot wound to his back. Officers performed life saving measures on him and, not waiting for an ambulance,  took him in a marked police car to New York Presbyterian Hudson Valley Hospital. He died three hours later at Westchester Medical Center.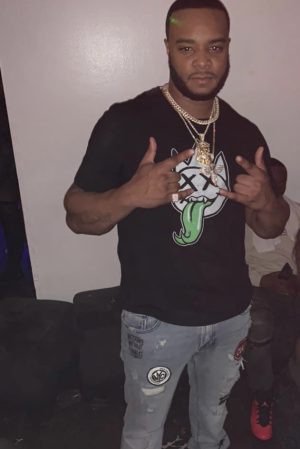 A potential suspect and associated vehicle were established early in the investigation, said Galusha. A suspect vehicle description (White 2016 Acura) was disseminated to Westchester County Department of Public Safety's Real Time Crime Center, and within minutes, they reported the suspect vehicle was observed traveling south on the Sprain Brook Parkway. Following a pursuit, the suspect vehicle was stopped and three male occupants detained on the Sprain Brook Parkway in Greenburgh. No injuries were reported as a result of their apprehension, according to Galusha, adding that a firearm was recovered in connection with the case and that it was not legally registered. 
.