Chamber director's overseas skills travel to Peekskill 
The executive director's office at the Hudson Valley Gateway Chamber of  Commerce on South Division Street is thousands of miles from Russia, where Carole Voisey began her overseas career with the Salvation Army. What her 30-year tenure with the Salvation Army prepared her for was adapting to new environments, involvement in communities, and bringing people together – all skills required as the public face of the area's primary business association. 
Voisey, who began the role for the Chamber of Commerce in October, is no stranger to Peekskill. She was the Salvation Army officer at Peekskill's location on Nelson Avenue for three years before retiring from that post as a Lieutenant Colonel. 
Growing up in an "Army" family, Voisey said she attended 11 different school systems as a child, and she learned to make friends wherever she went. When she graduated from high school, she enrolled in Boston's Institute of Fine Arts, but a year later left art school and decided to follow her parents and grandparents into the Salvation Army and began the education portion of the Army's training at their college for officers in Suffern, NY.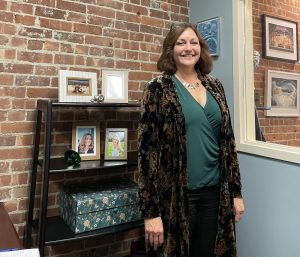 Part of the training required continuing education in field placements, so she spent a year in Patterson, NJ as an assistant for youth programs. Along the way she married, and she and her husband were appointed to a Salvation Army location in Newbury, Massachusetts for a four year stint. In 1994, now with two daughters; 22 months and four months, they were transferred to St. Petersburg, Russia. For the next ten years they worked at Salvation Army community centers in Finland, Georgia, Romania, Moldova, Ukraine and Moscow. Voisey is now fluent in Russian, and continues her friendships with people she's met in those countries. 
When the couple returned to the United States with four daughters, they were appointed to community centers in Montclair, New Jersey, Portland, Maine, and locations in Vermont and New Hampshire. After her marriage ended, Voisey was back in West Nyack, in the area where she began her Salvation Army career coordinating an anti-human trafficking program, working with the United Nations, and consulting with the Salvation Army's New England community centers. From that position, she was appointed to Peekskill.  
Her years of leadership in Salvation Army community centers throughout Eastern Europe and the United States gave her a unique perspective on what brings people together and builds community. Knowing that forming and building relationships are integral to becoming part of the fabric of a city, she joined the Peekskill Rotary Club when assigned here, and became a member of the Chamber of Commerce.  
After she retired and Covid hit, which "changed everything", she started thinking about a different career.  "I fell in love with this area and saw so much potential," said the now 55-year-old Voisey. "Everywhere I've been with the Salvation Army, it's always been about the community." She comes from the nonprofit world of creating programs and events and pursuing grants. 
"When people think of the Salvation Army they think of a clothing store – but there's a whole corporate world." Each of the community centers have advisory boards and committees. That's a structure very similar to the Chamber of Commerce, and she said she relies on the Peekskill board for information because they are leaders within the community. 
She sees an area for growth regarding the Chamber within the local Hispanic business community; including a goal of increasing  the bilingual community's presence in the organization.  And she hopes to increase engagement by not just having businesses join the Chamber – but also getting involved in its activities. She's encouraged by the number of committees already engaged in Chamber business such as the Nonprofit group, Young Professionals, Equity and Diversity groups, the Community Development committee, and the Foundation of the Chamber.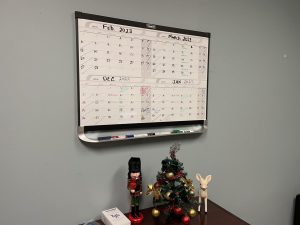 A new tourism app available via a QR code on the Chamber's website is one recent addition she's excited to mention. When people visit the area, they are guided by the app called Discover Peekskill.
Voisey's language and relationship building skills are tools that can be easily translated into Peekskill and its growing and diverse businesses. 
The monthly Chamber networking meeting is a January 5th dinner at Cortlandt Colonial Restaurant, honoring Sandy Galef's 30 years as an Assembly representative. The event is open to the public, and guests can register here.