Record number of Polar Plungers raise $25K for charity 
New Year's Day was perfect weather for dog walking, kite flying – and plunging into the Hudson at Peekskill's Riverfront Green. With water temperature at 37 degrees Fahrenheit, air temps at 47 and the sun shining brightly, 103 brave souls took a dip in the river and raised money for the This Is Me Foundation at its tenth annual New Year's Polar Plunge.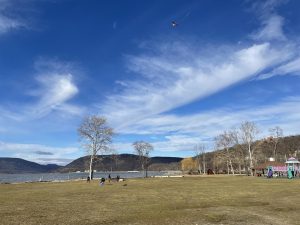 The group this year was the largest yet to get in the water, and about $25,000 was raised for local scholarships that This Is Me awards to high school seniors from Peekskill, Walter Panas and Hendrick Hudson who have faced and overcome adversity, or helped others through adversity, and are pursuing advanced level education. In addition, This Is Me also offers scholarships to any high school seniors who have alopecia and are pursuing advanced level education.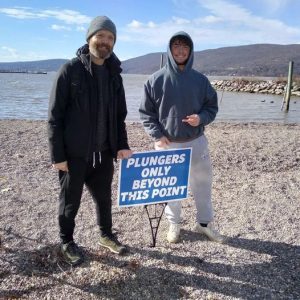 The This Is Me Foundation was founded by sisters Lauren and Caitlin Brady who were each diagnosed while in high school with alopecia areata (an autoimmune disease that causes hair loss). It was often a struggle to deal with, but they always remained as positive as they could and they never spoke publicly about the condition. 
In January 2011, the sisters watched Miss Delaware 2010, Kayla Martell, take her wig off on national TV and explain she would compete in the 2011 Miss America pageant wearing a wig, as she too had alopecia. Immediately, Lauren and Cait knew they needed to do something to inspire others – just as Kayla had done for them. Just 3 weeks later, on February 12, 2011, "This Is Me" was born as a two and a half minute YouTube public service announcement. The video was created to not only raise awareness about alopecia, but to try and inspire anyone who faces any insecurity.
Taking a plunge into the cold water of the Hudson River could qualify as facing a daunting task, but for the 103 participants this year, it was a chance to be part of a community tradition and support a good cause.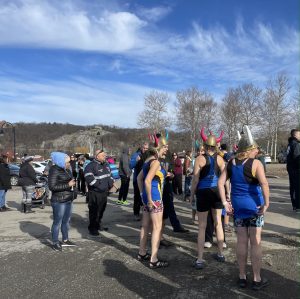 "It's a great charity," said Vicki Jaeger of Fort Montgomery, who with her 21-year-old daughter Caroline got wet for their ninth year. The 53-year-old has been a part of the Cortlandt Community Rowing Association since 2017. Her husband Dean was ready and waiting with a warm robe as she got out of the water.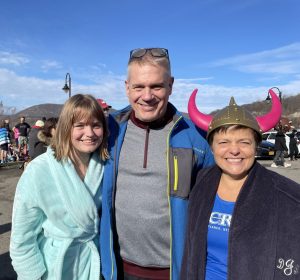 70-year-old Jory Osyczka lives in Rhinebeck but is originally from Peekskill, said he started training for this about a month ago by getting into his 100-gallon immersion Rubbermaid tub that's on his deck and sitting for four minutes, no matter what the weather. He's been in cold water before as part of his job with the New York State Park Service and said today wasn't so bad because of what his body is used to. When it was 25 and 30 degrees outside he was doing the four minutes a day in the 'horse trough' as the Rubbermaid tub is informally called. "I knew if there was ice on the river, I wanted to be ready," said Osychka, whose parents, Dan and Mimi, were longtime active Peekskill community members. Osychka's training appeared to pay off: he was the last one out of the water at this year's Plunge.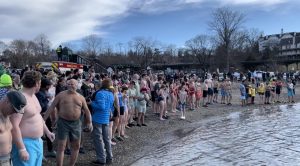 "It's nice to be here with my former neighbors and have a sense of participation in the community," he added. There were more than 300 people at the Riverfront cheering on the plungers.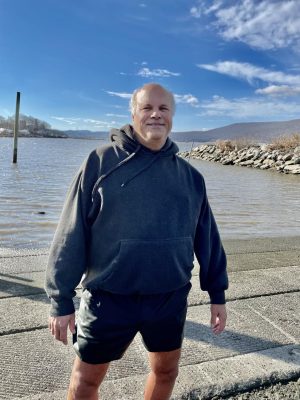 Volunteers from the Continental Village Fire Department and Peekskill Community Volunteer Ambulance Corps were on hand for the event. Members of the Continental Village FD Dry Suit Unit were in the water wearing all their gear, holding a safety line that plungers couldn't go beyond.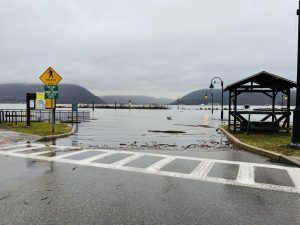 :