Movie about kids who sued federal government subject of CAC summer event
Director of the film joins panel after movie is screened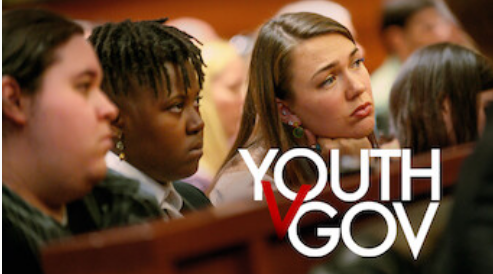 Peekskill residents concerned about climate change and the psychological impact it's having on both adults and children can be part of a virtual conversation on Wednesday, July 20 as part of the Conservation Advisory Council's Environmental Film Series. 
Viewing of the 2020 documentary Youth V Gov begins at 5:30 on Zoom, followed by a panel discussion at 7:30. The award-winning film, which runs an hour and 50 minutes, features the backstory of the group of 21 youth who sued the federal government for knowingly violating their due process rights of life, liberty and property by permitting the combustion of fossil fuels. 
In its description of the film on its Evenbrite page, the CAC says, "the documentary is having an impact on the climate change debate all over the world. We will discuss the film and use it to spark discussion into the various psychological impacts climate change is having. How is climate change impacting on those living with its devastation right now? What is the psychology behind climate change inaction? How do we talk to our children about it in order to build resilience? How do we remain hopeful and motivated in order to keep up the fight for change and environmental justice?"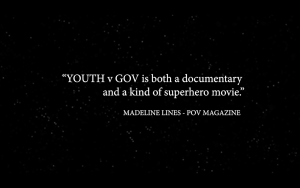 At 7:30 p.m.,  a panel discussion with the producer and director of the film, Christi Cooper, will begin. The public is invited to join Zoom and view the film or watch before on Netflix and come to the virtual discussion featuring Cooper who is a PhD scientist, documentary filmmaker and Emmy-award winning cinematographer who focuses on issues of justice and impact by creating human connections to the most pressing issues of our time.  
Other panelists include Barbara Easterlin, PhD, Clinical Psychologist specializing in environmental psychology. She is a Steering Committee member of the Climate Psychology Alliance of North America (CPA-NA) and co-developer of the Climate Psychology Certificate Program at the California Institute of Integral Studies (CIIS) in San Francisco; Rasha Elwakil, Activist, Penn State Millennium Scholar, Co-president of Advocates for the Earth, Youth Coordinator for Sunrise Westchester, winner of a student civic engagement award who worked to make White Plains High School one of the nation's first climate neutral educational facilities and Caitlyn Carpenter, Activist, Co-Founder and Co-Director of Sunrise Westchester, a youth movement fighting for a better future in Westchester County and across New York State. 
Register for the free event by going to Eventbrite here or go to Zoom. 
Using meeting id: 896 2904 0015. The phone number is: +19292056099,,89629040015# US (New York)