Police Complaint Review Board Scheduled for Public Hearing
Ex-cop's sentencing for 2019 sex assault as backdrop  
On the heels of a former Peekskill police officer receiving a seven year jail sentence for sexually abusing a woman while on duty, Peekskill's Common Council set a public hearing date for the adoption of a local law creating a police Civilian Complaint Review Board (CCRB). 
On Monday, the council scheduled a public hearing for July 18 at 7:30 p.m. for comment on the new CCRB. Just four days earlier, on Thursday June 23, Westchester County District Attorney Miriam Rocah announced that former Peekskill Police Officer Michael Agovino was sentenced to seven years in state prison for sexually abusing a woman on multiple occasions while he was on duty between 2019 and 2020. 
Agovino, 36, of Orangetown, pled guilty on March 17, 2022, and was promised a sentence of seven years in state prison, with 15 years of post-release supervision and the requirement that he register as a sex offender. 
"Several components came together in this case leading to justice for the victim and accountability for the defendant," said Rocah at Thursday's press conference. "First and foremost, the extremely brave victim fought to hold her abuser accountable by coming forward after being abused. Second, from the outset of this investigation, the Peekskill Police Department worked in partnership with this office on behalf of the victim."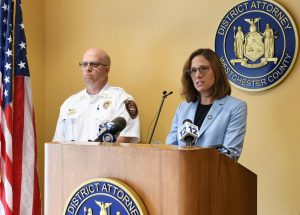 In July of 2019, Agovino, while on duty as a police officer and under the guise of working on an investigation, unlawfully entered the victim's Peekskill home two times. During the first visit, Agovino demanded the victim remove all of her clothing, and then sexually abused her. On the second visit, Agovino returned to the home, threatened the victim with arrest unless she removed her clothing or performed a sex act on him, and again sexually abused her.
Over the next five months, on three separate occasions, while on duty, Agovino unlawfully entered, or attempted to enter, the victim's home for his own sexual gratification at the expense of the victim, and in one instance sexually abused her. On the last date, in January 2020, unbeknownst to Agovino, the victim made an audio recording of their interaction, and provided that recording to the District Attorney's Office.
In collaboration with the Peekskill Police Department, investigators from the District Attorney's Office conducted an investigation and arrested Agovino on February 15, 2020. 
In a statement made to the court, the victim explained the impact of Agovino's actions: "I had to move out of my home and start over because it wasn't a home anymore. Your actions took me from my hometown where I came from after 49 years. I was even pulling out my own hair and at one point, I even thought about taking my own life. This is about what you did… You took advantage of my…fear of your position."
Agovino was hired on August 3, 2009 by former police chief Eugene Tumolo. After Agovino's arrest in February of 2020 he was placed on administrative leave. Administrative leave, per civil service regulations, allows a person to collect a full salary according to Police Chief Leo Dylewski. Agovino resigned from the Peekskill Police Department on September 16, 2021.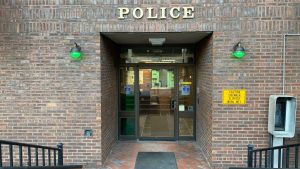 Since the city's adoption of a policing reform plan in March of 2021, mandated by the governor's executive order in June of 2020, there's been considerable conversation around forming a CCRB. 
The goal of the CCRB is to promote public confidence in the ability of the City of Peekskill to provide a governmental structure to fairly investigate, review, and dispose of civilian complaints made against its police officers, giving due regard for the rights and interests of both the civilians and the police officers involved. 
The 16-page proposed local law spells out the purpose of the CCRB and outlines how the board will be formed. There will be seven voting members and two alternate members. Of the seven members, five will be civilians. with one police supervisor and one police officer rounding out the panel. The two alternate members will be one police officer and one civilian. Alternates will vote on the CCRB only when a member is absent, or unable to participate due to a conflict of interest, dismissal or death.
"I'm excited about this CCRB," said NAACP President Valerie Eaton. She explained how Chief Dylewski hit the ground running when he became chief last September regarding this issue. "I feel like there has been a partnership with the community. There's not been one ounce of pushback from the police department and the PBA."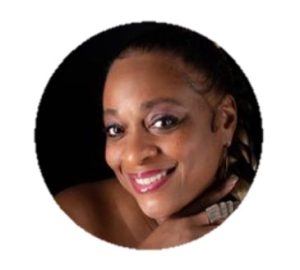 Eaton spoke about the relationship the Police Reform Task Force had with Professor Kirk Burkhalter of New York Law School who, with his students, combed through the proposed law and made suggestions. "This is a major step forward for our city," said Eaton. She added that NAACP member Derek Wright made the connection with Burkhalter and was one of the main architects of the proposed law. "He and Jay Forbes from Indivisible worked together to create the document." 

CCRB members will be appointed by the Common Council and will be comprised of diverse membership with respect to age, sex, race, religion, sexual orientation, education and national origin. 
The CCRB will advise the police chief whether, in its opinion, a complaint should be deemed either substantiated, unsubstantiated, unfounded, or exonerated. Alternatively, the Board can issue a no finding ruling. The CCRB may also recommend mediation. 
The five civilian members of Peekskill's CCRB will be nominated by a committee of prominent Peekskill civilian leaders from Peekskill's NAACP, Latin, White, Black, Asian, Clergy and LGTBQ+ communities, Common Council members and concerned citizens.  But the final approval will be by the Peekskill Common Council, which may consider any other eligible resident of Peekskill who, after a full criminal background check, meets the criteria. Members shall serve without compensation. 
The proposed law offers training for CCRB members around the topics of use of force, stop and frisk, warrantless arrests, search and seizure, vehicle stops and relevant constitutional issues and may include opportunities for members to shadow police officers on patrol to provide context for their work.

All members will attend a community orientation session sponsored by the Peekskill City Council that will further educate members of the public on the role of the CCRB and enable CCRB members to hear differing perspectives regarding civilian/police interactions. In the event that the CCRB's recommendation differs from the Chief's, the chair or vice-chair of the CCRB will present to the City Manager why contrasting conclusions were reached.

If the proposed law is approved by the Common Council, the law could take effect immediately beginning with outreach to the public for recruitment of potential board members and education about how the CCRB will work.