Assembly primary election day date in doubt
Agudelo, Levenberg, Smith vie for Democratic nod in 95th
 Voters will need a scorecard to keep track of this year's tumultuous Democratic primary elections.
The hotly-contested local race to succeed the retiring Sandy Galef could still go on as scheduled for June 28, although the state board of elections might move all the contests, including the primary for governor, to a date in August as new maps are being drawn by a court order.
The three candidates on the 95th assembly district ballot for the Democratic nod in November are Vanessa Agudelo, a former Peekskill City Common Council member; Dana Levenberg, supervisor of the town of Ossining and former chief of staff to Sandy Galef; and Colin Smith, Westchester County legislator and former Common Council member. The Democratic candidates have scheduled a Zoom forum for Wednesday, May 11. To attend, email: [email protected]  And on Monday May 16 from 7:30 to 9:30 p.m., Westchester Alliance for Sustainable Solutions/CD-17 Indivisible environmental has scheduled a forum.
A fourth Democratic candidate, former Peekskill mayor Andre Rainey, was struck off the ballot by the Westchester County Board of Elections on April 27 when 225 signatures from his petitions were disqualified. Smith said he did not challenge the signatures of the other two candidates because they had three times the amount needed to get on the ballot.
In a Facebook post, Rainey said Smith challenged his petitions on technical flaws. "Although Republicans tried to drag me through the mud, attack my character in past campaigns, it was necessary that one of mine, a friend and colleague, get me out of the ballot to run for office. As disappointing as it is, Colin and others remind me this is the world of politics," Rainey wrote in the post.
"Andre Rainey's petitions were thrown out by the State Board of Elections because he did not meet the threshold every other candidate on the ballot for State Assembly is held to. Many of the signatures he submitted were from people who signed more than once, weren't Democrats, or didn't live in the district. Those aren't technicalities. Petitioning rules are in place to ensure candidates have community support," said Smith.
The new 95th assembly district is slightly different than the old map. Peekskill, Cortlandt, Ossining and Phillipstown remain at the core, but Kent has been lopped off and the western portion of Yorktown is added.
Agudelo lists her priorities as the affordability and climate crises. "Everyone deserves a home and a safe, stable environment. Rents have increased by 7% and 8% in Westchester and Putnam since 2019.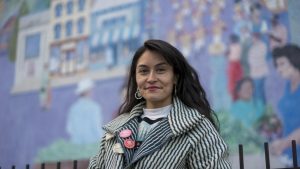 "Working people cannot find decent, affordable places to live. Energy costs are rising as well. Without a stable, safe planet and environment, our lives will continue to be destabilized," she said. "We need to pass good cause eviction, the build public renewables act, and move to build one million low carbon affordable homes for working New Yorkers."
Agudelo has endorsements from several organizations including the NY Working Families Party, Democratic Socialists of America and the New York Immigration Coalition along with state senators Julia Salazar and Jabari Brisport and four state assembly members.
Stacy Halper, a 29-year Briarcliff Manor resident and retired music teacher, is the Republicans' designated candidate.
"My first priority is to see how I can ease the tax burden for everyone," Halper said. "Between state, county, village, sales, and other arbitrary taxes, working people are being gouged and getting far less value for their money.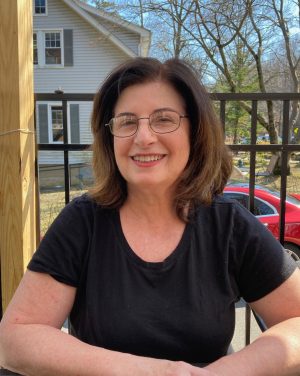 "We need to use our money to support our failing infrastructure and energy needs first and then spend on other projects. And we all must remember that government money is actually OUR money," she said. Halper has the endorsement of the Republican and Conservative party lines.
Smith's priorities include passing the New York Health Act. "Healthcare is a human right, and the pandemic unearthed just how vital it is for our communities to have access to equal, affordable doctors and medical facilities. The Declaration of Independence declares life as an inalienable right, and we must work to ensure every American has the resources they need to stay alive and well regardless of income or the zip code they live in," said Smith.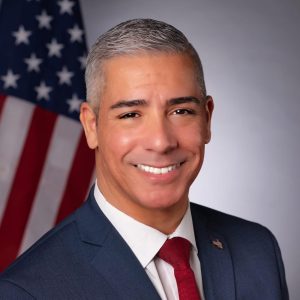 He has the endorsement of the North Atlantic States Regional Council of Carpenters, NYS United Teachers, Westchester County Corrections Officers Benevolent Association, Town of Cortlandt Democratic Committee, two Westchester County Legislators and the Supervisor and Council members of the Town of Cortlandt.
Levenberg will focus on environmental, housing and health care issues. "My overarching mission is to build healthy communities in every sense of the word – environmentally, economically, socially and physically," she said.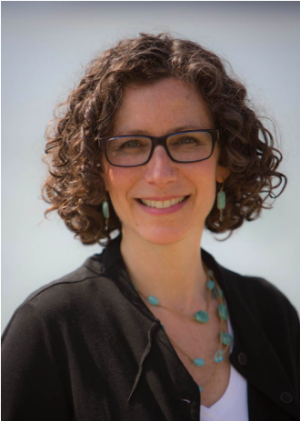 "Implementing CLCPA [New York's new green energy law] would enable us to do a lot all at once, improving our environment while providing well-paying green jobs and focusing on justice for communities that have been overburdened by pollution in various forms.
"Urgent action is also needed to ensure adequate and affordable housing and also health care for all New Yorkers," Levenberg said.
She has endorsements from Galef, assembly members Amy Paulin and Chris Burdick, state senator Elijah Reichlin-Melnick, Westchester County Board chair Catherine Borgia, Putnam County Legislator Nancy Montgomery and the Ossining Town Democratic Committee.
She opposes changing the primary vote date.
A ruling by the state's top court on April 27 affirmed an upstate judge's original decision on March 31 that Democratic state legislators in Albany unfairly drew new election maps to favor their party and harm Republican voters.
So now a special master appointed by that judge is drawing new maps. These new districts won't be ready in time to vote on state senate and congressional seats in June, so those primaries will most likely be pushed back to August.
The original lawsuit did not challenge the Democrats' assembly district maps. Fifteen Republican assembly members whose seats were protected by the new lines voted in favor along with the Democrats.
Another lawsuit has been filed by Republican supporters to also move the assembly races to August. And state Democratic officials have gone to federal court to have the state court ruling overturned.
Halper said all the primaries should be moved to one date in August to avoid the extra expense of two separate primary elections. Agudelo also favors an August primary date. Smith wants the primary to happen as scheduled. "As long as the district lines we've been working with stay in place, Assembly elections should remain as scheduled. Our voters have been engaged with our campaigns for many months, they've provided their signatures to place candidates on the ballot, and they will be prepared to make a decision on June 28. A delay so late in the process would only cause unnecessary confusion," said Smith.
In his Facebook post, Rainey wrote that if the vote was delayed until August, the time for petitioning could be extended, giving him a chance to get back on the ballot.