And now presenting, "The Lady who Swings the Band"
Art comes in many different forms and a treasure trove of artists from every genre imaginable call Peekskill home. Perhaps the draw is Peekskill's position at the edge of the Hudson River with the most beautiful parkland along its shores.  Maybe it's the rich history dating back to 1776 when George Washington first came to Peekskill, or when Harriet Tubman's Underground Railroad ran through here.  Or it could be the diversity of its residents.  Whatever the lure is that brings them, Peekskill is richer because of their presence.
One such artist is Carol Bash, a digital storyteller who works in the medium of film. Her award-winning documentary, "Mary Lou Williams: The Lady who Swings the Band" will be shown at the Studio Theater in Exile at Hudson Valley MOCA, 1701 Main Street on Saturday, April 23 at 7 p.m. and Sunday, April 24 at 3 p.m.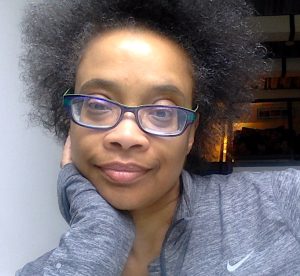 Bash grew up in Cortlandt, graduated from The Masters School in Dobbs Ferry in 1981 and went away to college. She found her way back to this area and lives in one of the artist lofts on Main Street.
Her day job is with Black Public Media, as a project coordinator. The company is aligned with PBS and it's this job that ensures her rent is paid, but her life passion is in the company she founded in 2002, Paradox Films.
The company's mission is to promote understanding and compassion between people through media and community engagement by giving voice to those in society who live paradoxically—people who we see but are not seen; who speak but are not heard; who walk among us but are not felt. "But the more personal story is that when I was at my grandmother's service when she passed, the pastor said, 'How can she be here and not here at the same time. It's a paradox.' So, the name of my company is also a way of keeping my grandmother close," said Bash, 59.
About 20 years ago Bash heard Mary Lou Williams singing on the stereo of her late father-in-law. He was a big fan of hers and called her "one of the greats."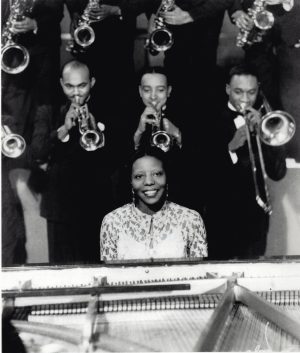 "I was drawn to her music and was intrigued because I was not aware of who she was." When Bash discovered the book Morning Glory: A Biography of Mary Lou Williams, by Linda Dahl she read it cover to cover and knew that she wanted to tell Williams' story on film.  In 2015 Bash produced and directed the award-winning feature documentary about Mary Lou Williams, one of the most talented musicians, composers and arrangers the world has known. The documentary was broadcast nationally on public television and screened at international and national film festivals to multiple awards. It can be seen currently on Showtime.  At a very young age Mary Lou only needed to hear a song or composition before she could sit down at the piano and play it.  From age six to 14, Mary Lou played all over Pittsburgh, and became known as "Little Piano Girl from East Liberty."  Her life was not easy, and her story is a compelling one.
Learning the art of storytelling was something Bash picked up from working at CBS News. "My first job in television was at 60 Minutes. I started as the receptionist and then worked my way up to a Broadcast Associate at the Eye to Eye with Connie Chung Show. I was at CBS for seven years.
One local story that Bash tells is Morning at Hemlock Hill Farm. It will be screened as a part of the upcoming Peekskill Arts Alliance's Open Studios (June 4-5, 12-5pm) at the Artist Lofts on Main gallery. She is currently working on Blueprint for My People, a short visual poem for which she received a New York State Council on the Arts grant. It should be completed sometime next year and will then be submitted to film festivals for potential broadcast acquisition.
Bash was able to bring her documentary to Hudson Valley MOCA through an introduction artist Carla Rae Johnson made for her. Bash had worked on an exhibit that Johnson was showing.
Taking advantage of the hiking and biking in the area with her boyfriend are ways Bash relaxes when she's not working. They enjoy exploring the beauty of other towns along the Hudson River.  But no matter how much she enjoys those outings she always looks forward to getting back to the beauty that abounds in the city where she lives, the Emerald of the Hudson Valley, Peekskill.