Mayor and Council candidates answer questions before Tuesday's election
As Tuesday's election draws near, the Herald notes that there has been no inter-party debate nor public candidate's forum allowing voters to compare candidates from the Democratic, Republican and Working Families Party slates. In light of that, we asked the candidates to provide answers to five questions.
Candidates on the Democratic slate are Vivian McKenzie for mayor, Dwight Douglas, Ramon Fernandez and Rob Scott for council seats.
Candidates on the Republican slate are Emiliano Perez for mayor, Leesther Brown, Ken Gilleo and Bill Moran for council seats.
Vanessa Agudelo is the sole candidate actively campaigning on the Working Families Party line.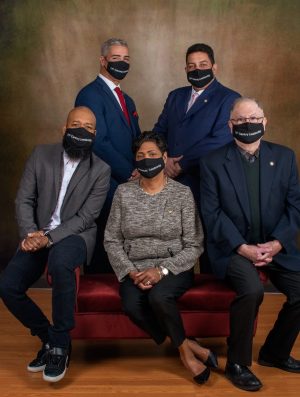 Peekskill Herald:  The proposed affordable housing ordinance requiring developers to set aside a percentage of units as affordable has generated much debate, particularly on the percentage of units per project designated as such.  Please state your position and how you envision implementation.
DEMOCRATS:  The McKenzie team recognizes that sustainable communities require balance, a mixture of market rate and affordable housing development that supports economic and income diversity and generates the tax dollars needed to support city services and our school district.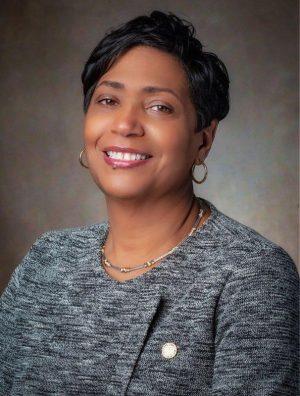 We have supported, and will continue to support, the development of affordable housing in Peekskill. The current debate on whether market rate developments should be required to include 10% or 20% of its units as affordable is important, but it also completely ignores the fact that we have more than 420 affordable apartments either recently completed or in process that are in developments containing 67% to 100% affordable units. The Lofts on Main Street, completed 2 years ago, include 75 units, 50 of which are deemed affordable, and 25 which have below market rents. In addition, there are three projects under construction and in the development process that will build 364 additional units of affordable housing to ensure that the needs of all of our residents are met. These projects have been moved forward by and have the full support of the Democratic candidates.
In addition to these projects, we have proposed and strongly support that all new market rate developments have 10% of their units set aside to be affordable; half of the 10% would be for those making up to 40% of the area median income (AMI), and the other half would serve our workforce, targeting families at 80% of the AMI.
We believe that 10% is the right number. About half of the county's 43 municipalities don't have any affordable housing set aside at all. Just about all of the others use the 10% threshold, which is also part of the Westchester County model ordinance.
We do not believe that a 20% set aside will be effective. In fact, we believe it will be counterproductive. Why would developers build in Peekskill if required to build and fully fund a 20% set aside when they can provide no affordable units or only 10% elsewhere? To make this clearer: a 100-unit development under the 10% set aside would be able to provide 10 affordable units; a 100 unit development under the 20% set aside would produce zero units, as no one would build it.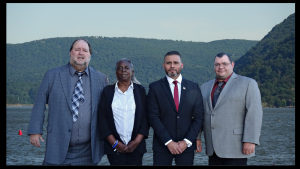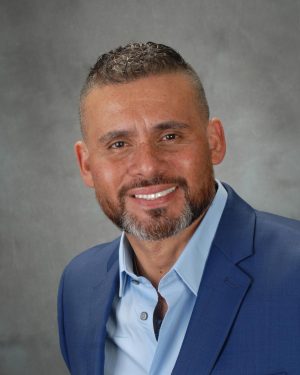 REPUBLICANS: The solutions being proposed by City Hall are being sold based upon a false narrative it resolves the problem of a lack of affordable housing in Peekskill. It won't under the current council proposal because Peekskill residents cannot be given preference for housing funded by county, state, or federal funds. This is wrong. Affordable housing is welcomed but must be done with the surrounding neighborhood in mind and be done intelligently and sustainable. It must be done in a way that the community at large can benefit, such as infrastructure upgrades and enhancements to the local area of development.  These infrastructure improvements would include such elements as new water lines, sidewalks, roads, lighting, and general landscaping.  You can have your high-end units but also set aside units that are affordable and dedicated to Peekskill residents, including, but not limited to first time homeowners, Volunteer Ambulance Corps members, Volunteer Firefighters, and other First Responders.
WORKING FAMILIES PARTY: It is not news that Peekskill is facing a housing crisis. The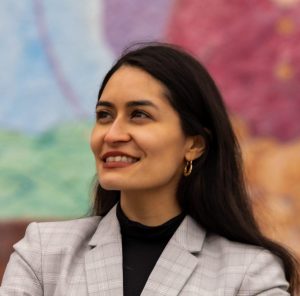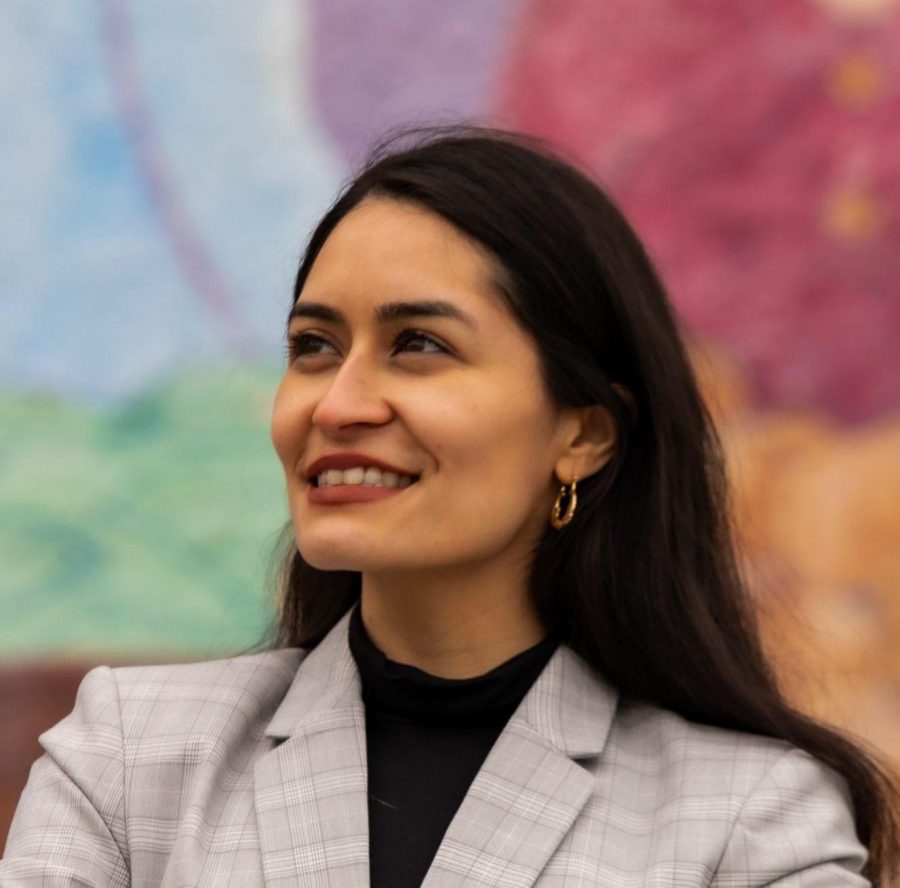 Westchester Housing Needs Assessment reports that currently 59% of renters in our city are living in housing they can not afford, with 37% paying more than half of their income towards rent. The need for affordable housing has only increased after the pandemic with one tenth of the state workforce vanishing and people finding themselves with less available income than in past years. As leaders, we must craft policy that recognizes that housing is a human right and make decisions that do not result in the displacement of our community members. It is our job to ensure we do our due diligence and understand the crisis at hand via all available resources and studies. Given the economic realities of our residents and the Housing Assessment data published in the Peekskill Municipal Snapshot of the Westchester Needs Assessment, my stance on our affordable housing ordinance (also known as an inclusionary zoning ordinance) in its current form is the following:
5% set aside for affordable housing (housing for households making 50k) and 5% set aside for workforce housing (housing for households making 100K) is not enough and does not prioritize the housing need reported. According to the Westchester County Housing Needs Assessment (chart pasted below), affordable housing demand in Peekskill most urgently exists for renter households with income less than 38k a year, followed by those households making between 38k and about 64k a year. For this reason, I am advocating for a minimum set aside of 20% affordable housing in a tiered approach to ensure that we are working towards our housing needs where they most exist and providing affordable options for folks who are severely cost burden to ensure Peekskill families can continue to call Peekskill home. Such tiers could include set asides at 10% for incomes between 30-45k, 5% for incomes between 45k-55k and 5% for incomes between 55k-65k totaling the 20% affordable housing allocation.

Using the Westchester average household income as part of the formula to determine affordability for this ordinance will cause a disparity over the years and ultimately leave those we intended to help behind. With the Westchester average household income (currently at 127k) increasing at a rate of 7.49%, and the Peekskill average household income (currently at 57K) only increasing at 4.98%, income levels originally intended to be served via this policy will be priced-out as average Westchester households increase exponentially at a rate that our city historically has been unable to match. As policymakers, it is our job to watch trends and incorporate them into our legislative agendas to ensure the ordinance we pass continues to benefit our community and meet their needs in years to come.

Peekskill residents deserve to know these units will stay affordable to their incomes permanently. Currently the term of affordability for these units being set aside in future development is only at 50 years but the city council has full power to ensure that rents for these units never become out of reach for our community members.

It is critical that we keep the Peekskill local preference in place to ensure that the almost 60% of our renter population living in housing they can't afford can find some relief.
It is also important to remember that the housing crisis will not be solved with one ordinance. That is why it is imperative that we have a multi-strategy approach to this crisis that includes enacting legislation to protect tenants by adopting rent-control programs, mandating affordable and workforce units in new development, and spurring creation of new affordable housing on underutilized city properties. This means city government must make it a priority to:
Strengthen protections for tenants. Take the required steps to expand the state Emergency Tenant Protection Act to include Peekskill, which would provide rent-control for tenants in buildings built before 1974 with six or more units. Adopt the state Good Cause Eviction Law in Peekskill to ensure that every tenant is entitled to a lease renewal and protected against unreasonable rent hikes unless the landlord provides a good cause for eviction. Ensure officials appointed by the city administration are committed to protecting public housing in Peekskill and are sympathetic to the challenges these residents face. Work collaboratively with the Peekskill Housing Authority to pursue federal money for public housing improvements.
Increase the amount of available housing, particularly middle-class and affordable units. Partner with nonprofit organizations to create new housing on underutilized city properties that is affordable to working and middle class Peekskill residents. This would include mixed-use development downtown to expand the tax base. Update city codes to foster the creation of housing units, including legalizing accessory dwelling units, expanding multi-family use, providing density bonuses, and streamlining the approval process. Investigate the creation of nonprofit community land trusts to obtain and develop abandoned property to meet housing needs. Enact legislation to leverage new development to strengthen our city and community. Adopt legislation to require that at least 20 percent of units in new private development are designated workforce and affordable, targeted for working and middle class residents.Require that affordable components of residential development projects be based on a lower portion of the area median income that encompasses the actual income of Peekskill residents. This will require developers to price their "affordable" units at rates that Peekskill residents can afford, rather than using rates that reflect the much higher average Westchester County income. Require developers to contribute to a fund to help pay for the creation of new affordable housing on city land and to maintain affordability and maintenance in existing housing. Require developers to provide additional community benefits including transportation options such as ebike share, public shuttle service subsidies and broadband Internet. Reduce parking requirements for new developments, especially downtown and near the train, which will mean lower construction costs and more space for affordable units and community space in new buildings.
Maintain and improve the quality of life in Peekskill. Enforce codes against banks and absentee landlords to ensure appropriate maintenance and livable conditions. Use some of the funds from the new developer requirements to introduce programs for homeowner rehab or rental assistance.
Advocate for housing justice. Put pressure on the Peekskill Housing Authority to accept partial rent payments from public housing residents as they try to get back on their feet. Advocate for improved County services and funding including for transitional housing and to support the relocation and expansion of the Jan Peek shelter. Work with federal representatives and advocate for funding from HUD for housing improvements in public housing and to keep buildings under public ownership. Host educational programming and training regarding tenant rights and how to start your own tenant's association. Create a tenant relations board to ensure compliance with state law requiring acceptance of choice vouchers and other benefits, and prevent income-based discrimination.
Peekskill Herald: Quality of life is a concern for many residents as it relates to broken sidewalks, run-down buildings, litter in public spaces, and non-functioning electronic crosswalk signals among other things. Please describe specific solutions to such quality of life issues and how they will be funded.
DEMOCRATS: We are proud that Peekskill is investing tens of millions of dollars in our downtown and our waterfront to help us revitalize our city. Peekskill is not a city in urban decline as the question seems to suggest; it is a city on the rise that has made tremendous progress in recent years. Yes, there is still a lot of work to be done, but people are moving here because they see that we are moving in the right direction. Even during this pandemic there has been a considerable amount of investment, so much so that question #5 below has to be considered – "Can our infrastructure handle all the new development?".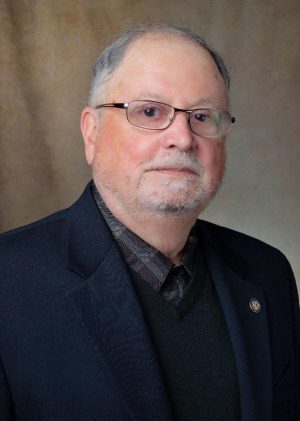 So, to the work that is to be done. We have emerged from the pandemic with our finances in order, such that we can now strengthen code enforcement with an additional enforcement officer, fully staff the police department and public works and parks department to tackle these quality-of-life issues head on. In our 2022 budget, we are filling in those positions which were left open in 2020 and 2021 as we dealt with covid-19 and extensive quarantining and the loss of revenue from the state, parking fees, hotel taxes and other sources of revenue. We plan to actively and aggressively work on these quality-of-life issues and to ensure that our community is safe, secure, family-oriented, and walkable.
REPUBLICANS: We will address all areas of concern and look for input from the residents to help us target and cleanup problem areas. We will have an ongoing Capital budget plan in place with dedicated funds deposited each year to address these problems as they become discovered and not wait for the problem to escalate.  We would require Developers wishing to do business within the city, contribute to a general fund to go directly to enhancing quality-of-life for all residents. It would be a Quality-of-Life public fund to address these issues in a timely manner.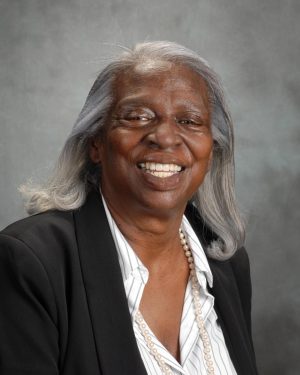 Property owners will be required and be held accountable for eliminating eyesores connected to their properties, which would include a stop to overflowing garbage. Any business that leaves garbage overflowing onto the street and sidewalk will be ticketed and be liable for cleaning it up. This is a public health issue and will not be tolerated by this administration.  We will create a hotline for residents to report on such Quality-of-Life issues which would include, but not limited to non-functioning lights, overflowing trash bins, broken sidewalks, and deteriorating streets.  If you see something, say something.  In addition to clean streets, we would look to increase the Bulk Trash Pickup and eliminate of Saturday Drop-Off fees.  We would also increase park maintenance and landscaping upkeep, and enforcement of nuisance noise regulations that have been an ongoing problem in many neighborhoods.
WORKING FAMILIES PARTY: All Peekskill residents deserve to have a high quality of life regardless of neighborhood, income level, the language you speak or how you identify. That is why our city must work towards the following solutions to ensure that we raise that standard of service in our city for all: Create a program to help fund sidewalk repairs, and build a network of bike lanes connecting neighborhoods, downtown and the waterfront. Improve street lighting and intersections by conducting a regular audit with scheduled maintenance, while also adding walkability folding signs and planters to create more designated space prioritizing pedestrians Inventorying handicapped spaces and placement to increase better signage and marking Create a unified parking plan including revising Winter Parking regulations, enforcing parking rules downtown and strategies to better utilize parking garages. Work with store owners to address abandoned shopping carts throughout the city. Work with home and business owners to enforce city building codes. Restore trash receptacles throughout the city, enforce trash regulations for apartments downtown, create a process for reporting dumped trash for cleanup Systemize maintenance of our parks to ensure our natural resources are conserved and their benefits to our city optimized. Host regular town halls and "constituent corner" events to hear directly from residents in their own neighborhoods. Revamp the city's pandemic response, including: lobby state and county for better resources, including vaccination clinics; enforce mask mandate; provide residents with up-to-date information; and create contact-free mask and food distribution hubs. Continue to livestream government meetings post-pandemic, both on government channels and on Facebook and YouTube. Create a single point-of-contact at City Hall for residents to direct all questions, complaints, information requests, etc. Pass a comprehensive language access policy with interpretation and translation across all departments. Create an affordable streamlined permit process for cultural organizations and local groups seeking to host events on city-owned property. Mandate that the Peekskill Police Department will not cooperate with U.S. Immigration and Customs Enforcement (ICE) unless required by federal warrant.. Reallocate funding to increase community services and alleviate the burden on the Peekskill Police Department.. Develop a comprehensive public safety plan that prioritizes: Unarmed crisis intervention; Substance abuse education and rehabilitation programs; Mental health services; Alternatives to violence, conflict resolution, and anti-racism training; Restorative justice. We have the opportunity to make Peekskill a vibrant, affordable, multicultural 21st-century city by reimagining the role of the Common Council into one dedicated to developing and sustaining open, two-way communication with residents from all of the diverse communities in our city and pledging to provide supportive and rapid responses.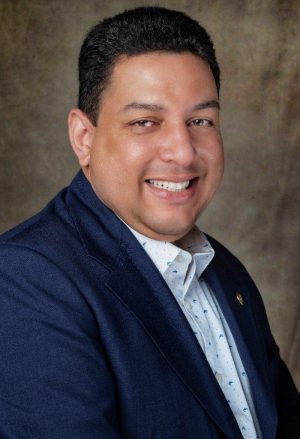 Peekskill Herald:  Peekskill's downtown has a high proportion of empty storefronts, while other River Towns such as Cold Spring and Beacon have a thriving retail scene. How would you propose to attract – and support – small businesses to the downtown retail district?
DEMOCRATS: Storefront retail struggled everywhere during COVID. No city was immune from that. Our downtown is the vibrant heart of the city, and no part of our city took a harder hit from the pandemic.  What was and will be again a thriving art, entertainment and dining district, drawing customers from many miles away, took the brunt of the economic blow, with lock downs and quarantines limiting or shuttering a number of our businesses.  The city, working with the BID, took important interim steps to help as many businesses stay open as possible:  free parking, outside dining extended into the cooler months with propane heaters, a reactivated and expended farmers market, the closing Esther Street to provide for outside entertainment.  Clearly these steps have helped, but are not enough.
Help is on the way.  In securing the highly coveted Downtown Revitalization Grant of $10 million dollars, in 2022 the city will have the resources to provide direct financial assistance to our businesses.  A major investment in the Paramount Performing Art Center will permit expanded use of the building for art, art classes, smaller meeting spaces and galleries.  The DRI also will fund important streetscape improvements and outside sculpture and art venues.
The darkest hours are behind us as an increasingly vaccinated citizenry returns with renewed energy to explore and enjoy the creative spirit that our downtown offers.  To ensure that this is so, we have contracted with Neighbors Link to locate and reach out to those few of our residents who have yet to be vaccinated.
REPUBLICANS: A small business "mom & pop" initiative. We would offer tax incentives to small proprietorships which would include such businesses as antiques, art & crafts, bakeries, sustainable restaurants, and other unique shops. This will assist in reversing the `distress in our downtown business district. To increase local patronage, we would limit use of paid parking in the downtown and bring back special events and festivals as was done many years ago.  Put a plan in place for addressing aesthetics, which would eliminate boarded-up storefronts.  The property owners, even though their buildings are vacant, will have to enhance the storefront to make it more pleasing to the eye instead of an eyesore.  Bring back Police foot patrols to the downtown area to interact with store owners and shoppers, also to deter disruptive and nuisance behavior.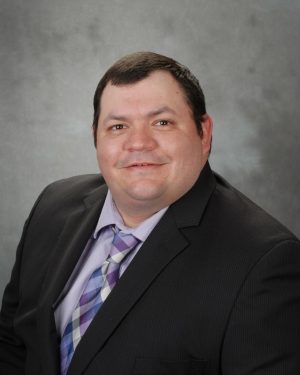 WORKING FAMILIES PARTY: Bringing in and supporting more small businesses and job creation in our city is a big part of ensuring we have a balanced economy and source of tax revenue so that the tax burden does not solely fall on residents. Our empty storefronts allow us the opportunity to come together as a community, take stock of what we have and create an economic development plan that maximizes the community's strengths and minimizes its weaknesses in order to proactively pursue industry and businesses that we feel will best serve our community's needs and vision. It is vital that the community be part of the planning and execution of this plan in order for it to be effective long-term. That is why I support the development of a new board at the City of Peekskill that encourages "Circular" Economic Development of cooperative employment structures and Minority-owned and Woman-owned businesses. Such a board can help us create a plan to offer incentives to new businesses such as micro-loans, discounted fees and permits, as well as work with the business community to package local business benefits that can be offered to new employers that add to our local job market. This could take form in businesses offering enticements, such as discounted rates and good press for new business or special deals on memberships or services for employees of new businesses. The creation of a new board can also aid us in: Creating a business diversity ordinance that can ensure the independent, neighborhood-serving businesses don't get crowded out by Chinese imports. Establishing an adaptive resume program to help local entrepreneurs turn vacant historic buildings into new businesses. Establishing a preference for locally-owned businesses in city purchasing, and include clear definitions, goal-setting and reporting to ensure that their purchasing doubles as economic development in a way that truly benefits our residents.
Peekskill Herald:  Is it a priority of yours to make streets safe for pedestrians?  And if so what are the specific measures you'd take to make that a reality? 
DEMOCRATS: The McKenzie Team believes that all aspects of our City, including our streets, should be safe and secure. We agree that our streets should be pedestrian friendly, and safe for bike riders and also for drivers. We plan to improve intersection, provide clear turn lane signage, improve lighting, repair traffic signals, repaint and rehab cross walks, and to make other physical improvements. The 2022 budget also provides for a fully staffed police department, one or two additional crossing guards and an all-out effort to address unsafe driving.
REPUBLICANS: A return to community policing and outreach through foot and bike patrols. Bring our Police Department back up to full force.  Target high crime areas and eliminate neighborhood nuisances such as street racing, abandoned motor vehicles, speeding and reckless driving, and illegal parking.  Upgrade current lighting and improve the overall lighting of our town.  We would direct the Police Department to crack down on unlicensed dirt bikes, quads, and other unauthorized recreational vehicles.  We would also bring back the Park Rangers to enhance safety and give residents piece of mind while enjoying our parks.
WORKING FAMILIES PARTY: Making streets safe for pedestrians is absolutely a priority, especially given the amount of preventable accidents that we have seen take place in our city for the last several years. It is time that we move past the traditional approach of considering traffic deaths as inevitable and move towards a VisonZero future that crafts a thoughtful plan to ensure they are preventable in order to eliminate deaths and injuries on Peekskill's streets. By crafting a VisionZero action plan we can finally start to center the premise that everyone has the right to move safely in their communities, and that it is the responsibility of both system designers and policy makers to ensure safe systems for travel exist. Such an action plan should include: A comprehensive review of every crash involving injuries. Establishment of a Transportation Advisory Committee. Plan for installation of street lights at trouble intersections. Plan to address neighborhood speeding. This may include lobbying the State to expand automated enforcement program. Development of a Safe Routes to Schools, Parks and Train program in coordination with our school, transportation and parks agencies. Examining ways in which we can pedestrianize appropriate public spaces such as parks. Depew Park, for example, could be developed into a park with no cut-thru traffic so that pedestrians can be the number one priority. Examining high-crash corridors such as Main St, Washington St and Hudson Ave
Peekskill Herald:  With the rapid development occurring in Peekskill there are concerns around our infrastructure's (streets, water, sewers, schools, etc) ability to handle the increased usage. Do you share these concerns? And if so, please explain ways that you plan to address such issues.
DEMOCRATS: Our team fully supports development that will provide jobs, increase the tax base and meet the needs of our community for decent and safe places to live, work, raise a family and enjoy the parks and natural beauty of our city on the Hudson River. Such development does require increased attention to, and investment in, our infrastructure. Balanced growth provides the resource base we need to provide high-quality services.
In 2019, we had the City prepare a capital needs and infrastructure assessment, which took a hard look at what improvements needed to be made, particularly in regards to water, sewer, public facilities, parks and streets.
To provide for the needs identified, we have worked for and received a record number of grants, totaling now in excess of $27,000,000. In our 2022 capital budget we will expend $20 million to undertake water, sewer, street, park, sidewalk and related improvements.  Another approximately $8 million is projected to be spent for such improvements in 2023.
We have also maintained an outstanding bond rating that enables us to borrow funds needed to supplement grant funding at a very low interest rate, and we have substantially paid down our existing debt. To put it bluntly, we have secured the financial position of the City so that we are now in a position to undertake such a massive investment in our city.
All of this is good news for our city and will ensure that new development will not burden our community or overtax our facilities.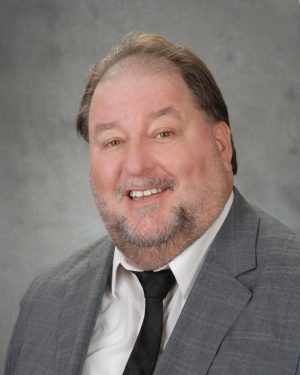 REPUBLICANS: Eliminate the PILOT (Payment In Lieu of Taxes) program and require Developers to invest and contribute to infrastructure improvements in the development areas such as installing new water and sewer lines, improving our drinking water systems to handle the increased usage that these developments will bring and eliminate the plague of dirty or discolored water coming from our faucets. This would also include enhancing the adjacent local landscape and funding beatification projects citywide.  They would also be required to contribute to public safety such as providing our fire department with necessary gear, tools, and response vehicles to help serve these new projects and the community at large. Every project would have to include an open space element incorporated into their plans.
WORKING FAMILIES PARTY: Rapid development without a long term plan is at the core of all of our issues here in Peekskill. Without a clear vision of where we want Peekskill to be in the next 20-30 years, we can not actively work to mitigate the risks that such growth can have on our aging infrastructure. That is why one of my top priorities is to ensure that we prioritize pursing grant monies available to initiate the updating of the city's outdated 1968 comprehensive master plan through a multi-year resident-driven, participatory process to create a forward-looking roadmap for Peekskill that: Focuses on sustainable mixed-use development to compete with neighboring municipalities. Changes zoning and codes to allow reasonable density downtown, near the train station and along the Main Street, South Street and Central Avenue corridors to create more housing, grow the tax base and bring a better mix of employment opportunities to residents. Reduces truck traffic on Main St. City leaders should work with the state to reduce non-local tractor-trailers along Main Street, which would make our downtown more pleasant, safer and healthier. Prioritizes sustainability by ensuring the city is sustainability-focused and preparing for existing and impending climate legislation, particularly within the planning department. Creates more green space, pocket parks, and public sitting areas around our commercial areas and neighborhoods. Implements a VisionZero policy to prevent injuries and fatalities as a critical part of this long-term plan. Audits our city's infrastructure, including the status of the water system, sewer, roads, and fire hydrants. The audit should include planning for future improvements that increase climate resilience and recognize Hudson River rise, as well as create a long-term plan for maintenance and replacement.
The success of Peekskill does not need to be left up to chance nor can we continue to leave it in the hands of a handful of developers and investors, regardless of whether or not they have the best of intentions in mind. Instead, our successes should be a manifestation of a community united and committed around a vision for a Peekskill that does not leave anyone behind. We are in a pivotal moment here in Peekskill where we have the opportunity to set the tone for the future generations of the city of Peekskill and we have a responsibility to ensure that the future we mold is one that is sustainable and benefits us all.