City Council Talks Trees
Considers tree preservation law
Many branches create a magnificent tree and that is never in dispute. But when it comes to cutting or planting trees, there are as many opinions as there are species of trees. That was evident at the work session of Peekskill's Common Council on Monday where members discussed a policy about accepting gifts of trees, stipulations on such gifts and restraints on private property owners cutting down trees through a piece of legislation ten years in the making.   
The Common Council is poised to accept a gift of 11 trees and the labor to plant them from local landscaper Chappy Manzer in memory of his mother Christina Rasbeck. The city's DPW has already removed the stumps of dead trees on North Division Street and will plant the new ones in September after the council officially accepts the gift at its next meeting on August 23.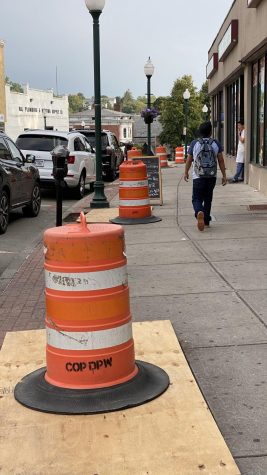 At the same meeting, members will vote on adopting a Park and Tree Donation Policy created by Director of Parks and Recreation Cathy Montaldo spelling out specifications for accepting gifts of trees and plaques for park benches. Donations for park trees may be made for new or existing trees in most Peekskill parks depending upon planting space available. A donor recognition plaque will be installed at the base of the tree when the tree is planted. A maximum of three lines of text and 30 characters per line for ground-mounted tree and bench plaques is acceptable. Text is subject to the approval of the Recreation Department design review staff. No logos and birth and or death dates are permitted. Messages should be simple statements recalling the event or person(s) recognized. The donation to plant a a new tree is $1,000 and and to "adopt" an existing park tree is $500. Those funds cover the cost of obtaining and planting new trees and/or manufacturing the plaques.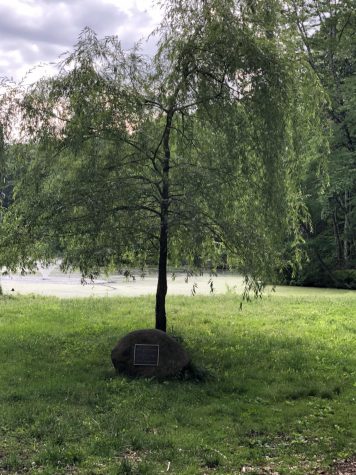 Donation of a new park bench is $2,000 and adopting an existing park bench is $500. If someone is interested in donating a street tree they are asked to contact the Peekskill Recreation Department. 
No public hearing date has been set for adopting the Tree Preservation Ordinance that has been ten years in the making. A draft of the legislation will be sent to the Peekskill Planning Commission and the Conservation Advisory Council for review and then sent back to the Common Council where a date for a public hearing will be scheduled. 
In a conversation about the draft law, city planner Jessica Youngblood referenced how Peekskill, which is the only community in the county without a tree preservation ordinance, pulled wording from other municipalities in Westchester. "This ordinance should work to benefit Peekskill now and in the future. Trees and tree canopies, particularly in urban settings, are considered infrastructure and investments," said Youngblood who has been working closely with the legal department and the Conservation Advisory Board on crafting the legislation. 
Under the proposed ordinance, if a private property owner wants to take a tree down from their property they need to get a permit ($100) from the city's building department in order to do so. "But you can't take a tree down because you don't like how it looks," said Tim Kramer, an attorney in the city's legal department. There is a requirement list the applicant has to provide when requesting to take a tree down. The building department can waive the need for a permit, if a tree is dead, dying or invasive.  A letter from an arborist hired by the property owner attesting to the condition of the tree will suffice. A property owner that wants to remove a tree has to replace the number of trees removed or make a payment in lieu of planting a tree(s). There is no stipulation based on the age of the tree that is being removed.  
That payment in lieu of planting will go into a fund to replace trees that have come down throughout the city. City Manager Andy Stewart said there are currently 26 holes for trees on city owned property on Washington Street and Highland Avenue. 
Deputy Mayor Vivian McKenzie referenced letters and emails received in support of the Tree Preservation Ordinance.