Dance and Feel Good About it Next Saturday at Charles Point Park
Free Workshops for Kids and Adults; sign up required
The power and joy of dance will be on full display and can be experienced next Saturday, June 12 at Charles Point Park, (Fleischmann's Pier) as the Feel Good Music Series kicks off.  Free yoga, ballet and hip hop workshops are offered throughout the day. The event, beginning at 10 am, is a collaboration between Westchester Ballet Company with ARTS 10566, Peekskill City School District and The Dance Conservatory.  
A creative movement/ballet workshop for children ages 2 – 7 is offered by members of the Westchester Ballet Company from 10 am to 10:30 am. Adults can take a yoga class with The Dance Conservatory at that same time. From 1:30 pm to 1:55 pm a hip hop workshop with ARTS10566 is offered for 8 to 18-year-olds. A ballet workshop with Westchester Ballet Company for 8 to 18-year-olds is offered from 1:55 pm to 2:20 pm. All workshops and classes are free but a spot needs to be reserved by going to  WBCSign-Up. Children must be supervised at all times, workshops and classes are not drop-off events. Parents need to remain in the park at all times. 
Westchester Ballet Company, celebrating its 70th year serving Westchester County, believes that the arts are essential for youth and that dance in particular instills confidence, proves foundational well-being, and strengthens community.  Based in Ossining, WBC is one of the longest running regional non-profit youth ballet companies in the country. 
In addition to the classes and workshops there is a performance by the Logrea Dance Academy and Westchester Ballet Company from 10:30 am to 11:30 am. The Dance Conservatory will offer a performance from 12 p.m to 1 p.m.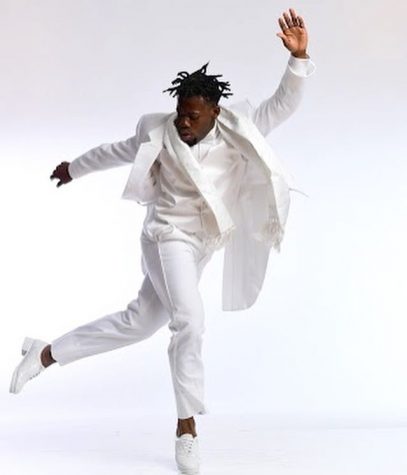 From 2:30 pm to 4 pm there are performances by Westchester Ballet Company; The Dance Conservatory; Arts 10566; New Era Creative Space; Just the Place; Melisa Chilo & Eduardo Parra; Josh Johnson & Steven Vilsaint in collaboration with Accent Dance; Alison Cook Beatty Dance; Michelle Vargo and Pocket Fuel Groovers  
The Feel Good Music Series is an ideal event for the ballet company to showcase its young dancers who come from 17 towns and villages in Westchester and Putnam counties. In addition to its focus on training young dancers and creating world-class performances, WBC partners with other non-profit organizations serving vulnerable and under-resourced individuals and groups in the community and provides discounted or complimentary tickets to the winter classic Nutcracker performances each year at the Westchester County Center. Follow Westchester Ballet Company on Twitter:@wballetco