Challenges of retail in the downtown
"If you build it, they will come" may apply to a Field of Dreams in Iowa but isn't applicable to retail shops in struggling downtowns like Peekskill. When Peekskill was the factory town of Standard Brands, the sidewalks couldn't hold all the shoppers who came on a Friday night. That was the era when people bought goods at brick and mortar stores. 
The challenge today is to create the right combination of eclectic shops that can't be found elsewhere along with stores that support the new residential apartments. There are impediments to a strong retail presence here involving parking and foot traffic. And, as the video produced by the city for it's Downtown Revitalization Initiative grant shows, Peekskill needs help to get where it wants to be. 
[wpvideo uMUjXW1M]
"How do you thread that needle of retail today, asked David Wald, a commercial real estate developer who had a presence in the downtown for many years.  It's not the conventional way, he said. There has to be real collaboration between landlords, business owners and the city, especially in regard to parking, said Wald. 
An example of the need for such collaboration is evidenced by the empty retail space at the new Lofts building at 922 Main Street. The newly constructed building has 4 retail spots. Nourish Salon is currently the only business that is open. Ty's Bread Basket and Bakeshop which opened in January has been closed since July. According to Sean Kearney of Kearney Realty whose company owns and manages the building,  the owners of Ty's are working with a consultant to expand their kitchen and offer more than just bread since the bakeshop didn't generate the foot traffic they expected.  Evolution Gallery, a space for artists to sell their work, closed after 11 months.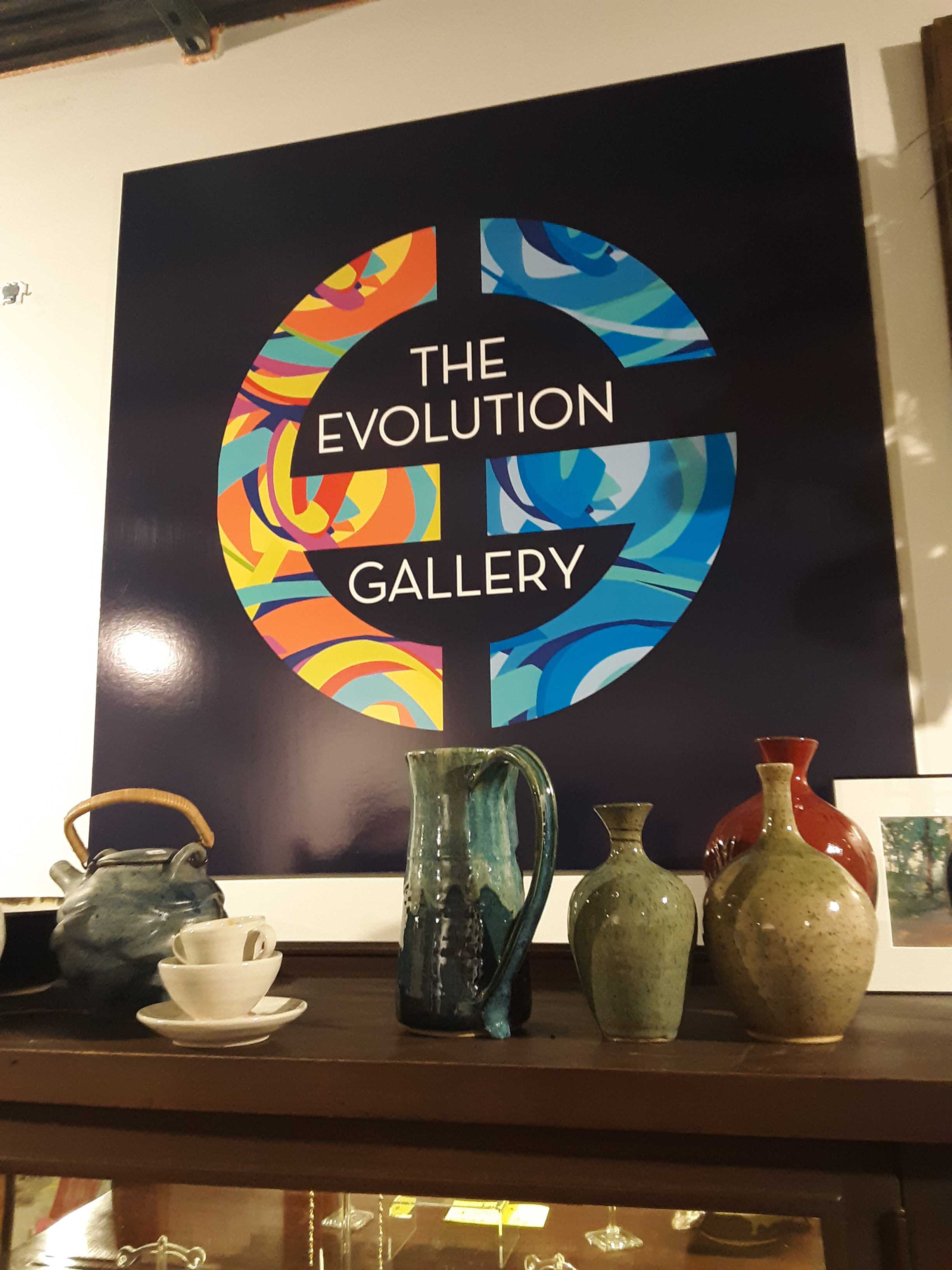 Owner Evelyn Lee had great hopes for her business, but the foot traffic didn't yield the customers and she couldn't meet her costs. In addition, "things outside the business impacted the business" said Kearney. The last space will be occupied by Village Greens, a combination organic market and pick-up location. That business, which is a re-organized Mrs. Greens health food store, has taken longer getting off the ground than anticipated said Kearney. Three weeks ago the company signed papers for Kearney to begin construction of its location for Village Greens in Somers. The Peekskill and Poughkeepsie stores will be next. The store is a 'new model' of doing business said Kearney. It will be staffed during the day but people who are members will have access to the store at off hours to pick up items they have ordered. 
As the builder and manager of the space, Kearney said he provides great terms to business owners. The rent of $12 a square foot is well below market rate. "Our goal is less about making money on retail and more about getting the right users. It's unfortunate about the Gallery," He said his company offers marketing help to the businesses for openings and special events but doesn't get involved in the day-to-day marketing of their stores. "We're not in their niche and we don't handle the marketing for their businesses."
The three 'niche' retail businesses that have established themselves as destination points in the downtown are the Bruised Apple Bookstore on Central Avenue (across from a municipal parking lot) The Quirkshop on North Division Street (along 'restaurant row') and The Coop in the same building as Peekskill CoffeeHouse. Those locations all have foot traffic that has contributed to their viability. 
Bruised Apple has been open for 26 years. Quirkshop owner Jeorjia Shea began selling the up-cycled clothing she makes online in an Etsy shop (jeorjia.etsy.com) as well as at craft fairs and markets. She opened up her shop four years ago and attributes its success to low overhead and that she makes 90 percent of what she sells.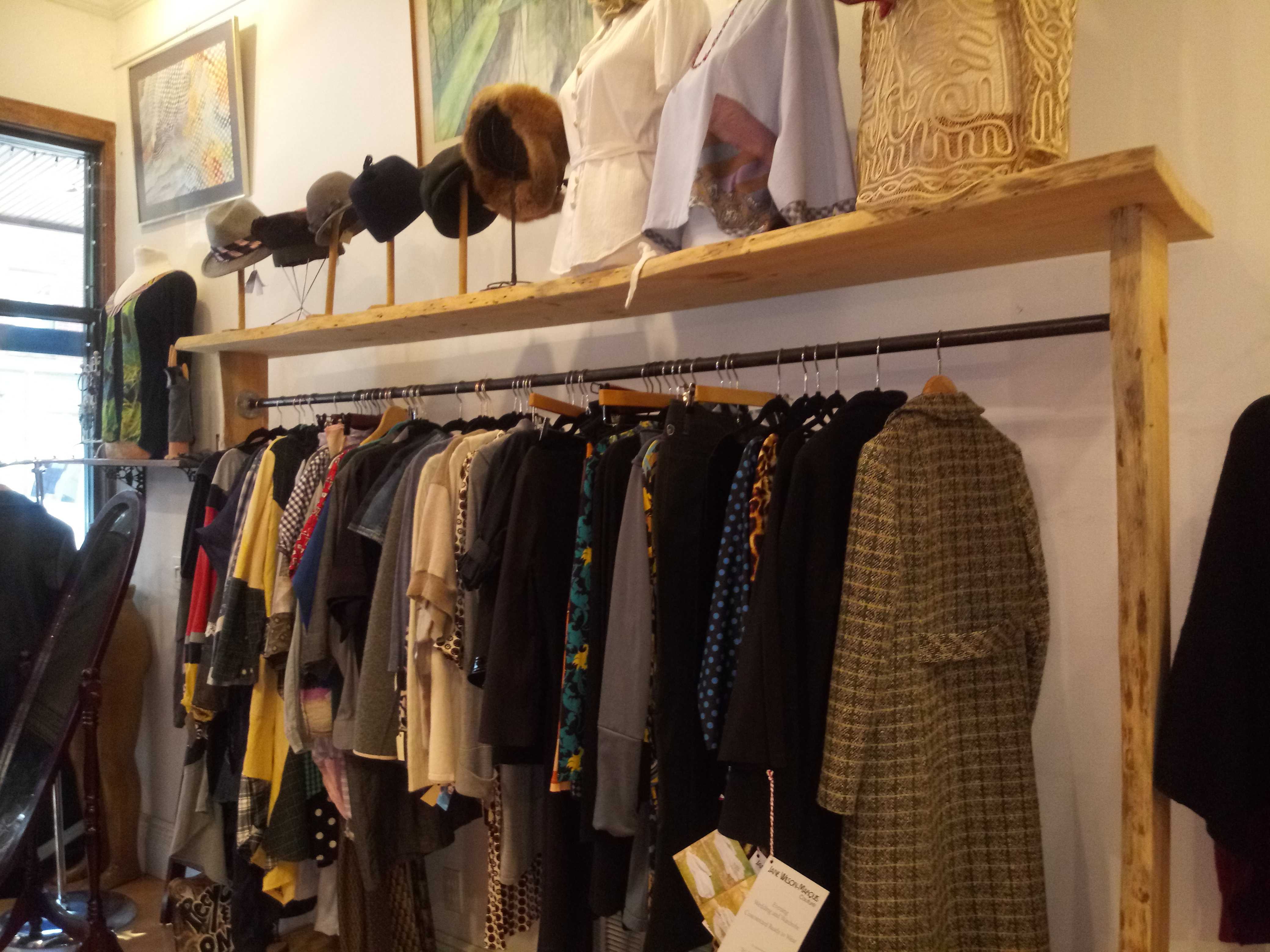 She also has some vintage consignment items. She has items that can't be found anywhere online or in other stores. Her shop is also her workspace and she makes a few items every day using an overlock or serger sewing machine that allows her to connect fabrics and cut and hem at the same time.  Fifty percent of her business is from repeat customers. 
"It's an experience coming into the shop," said Jeorgia. There are new items all the time and her one employee, Ivy Kelly who has been with her for three years handles the vintage consignment part of the business. Shea said it's not easy to keep the business going and 'it's always a little scary, but there are ebbs and flows." 
Roya Zarrehparvar  of The Coop will be celebrating her sixth year of owning the business in November. The art, antiques and gift store was in existence for 11 years when she bought it. Zarrehparvar also has affordable rent that has increased but it's reasonable.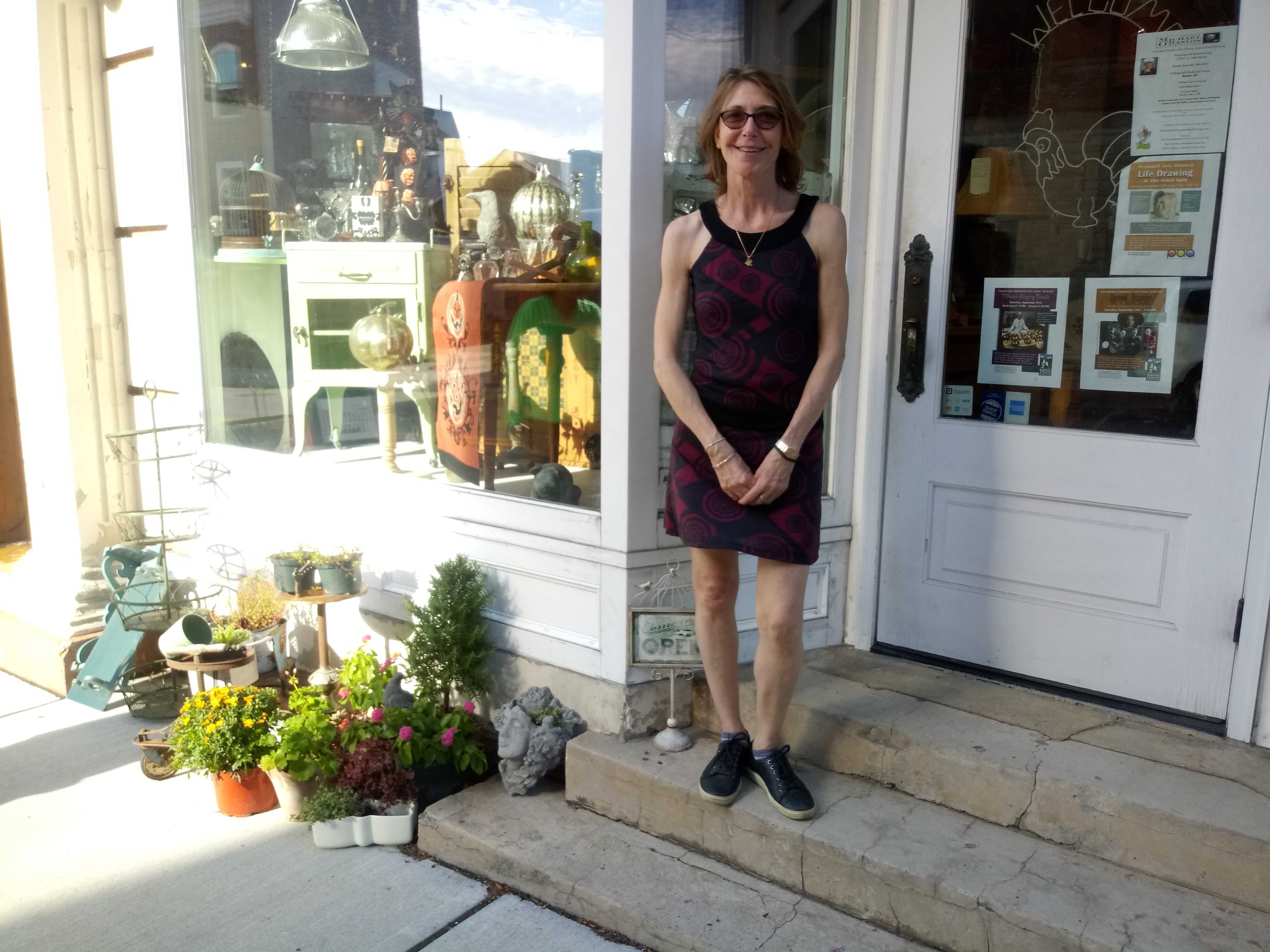 When the coffee house opened the door between the two businesses two years ago, that helped her foot traffic tremendously. She also credits a great local following of repeat customers for her success. The shop has a combination of new items along with vintage pieces and small furniture. A photographer by profession, she developed arthritis and it became difficult to hold a camera. She always wanted to own a shop and discovered that the former owner of The Coop was going liquidate her business just when Zarrehparvar was looking to open a shop. It was a natural for her to take over the going business she said. 
In the video above, Lt. Governor Kathy Hochul refers to Peekskill's downtown as charming. The critical juncture the city faces now is to bring more people here to experience that.