Seeing Peekskill through lens of photographer Ocean Morisset
Ocean Morisset's ability to see rather than look allows him to caputre the essence of Peekskill through his photography. "I view photography as a tool for change to bring awareness about seeing. So often we walk around with blinders."


He's produced his first "Zine" a 44-page black and white paperback collection of his images, Peekskill Through My Eyes, Volume 1. "Because I've documented people, places, landscapes, sunsets, objects, I think I have the largest collection of contemporary images of Peekskill. It made perfect sense to be in a Zine." His second volume will be in color. Zines are self-published booklets, short for magazine.
The self taught photographer was given a camera as a birthday gift 18 years ago and learned about the medium through trial and error. He talked to friends, read articles online and even turned his bathroom into a darkroom to develop his black and white images. "It opened up a whole world for me," said Morisset. 
Morisset, who was trained as a medic while in the Air Force and now works in hospital administration in New York City, moved to Peekskill five years ago. He was glad to see there was an art scene. "I wanted to grow as an artist and it was an encouraging sign to see such an artistic community here." He said he fell in love with Peekskill and meets people like him who have the same passion for Peekskill. His images are a gift he offers to Peekskill. "I have a strong appreciation for the everday things in Peekskill. There is so much richness in the simple and ordinary. Peekskill is still so fresh to me." He has people tell him who have lived here their entire lives that they've never seen the things he captures. 
He has become the unofficial chronicler of life in Peekskill, from parades, festivals and public events to everyday realities. His images are posted on the various social network sites about life in Peekskill.
He refers to himself as a 'street photographer' who photographs the candid, authentic moment where people aren't posed and putting on a mask. "Photography is about humanity and being a witness. Plus it helps keeping me in the flow of life, capturing a moment." 


Because people are so engrossed in their own worlds, he's frequently invisible to his subjects as he's photographing them. "It takes courage to do street photography because there is always the fear of being in a confrontation, especially in New York City," he said.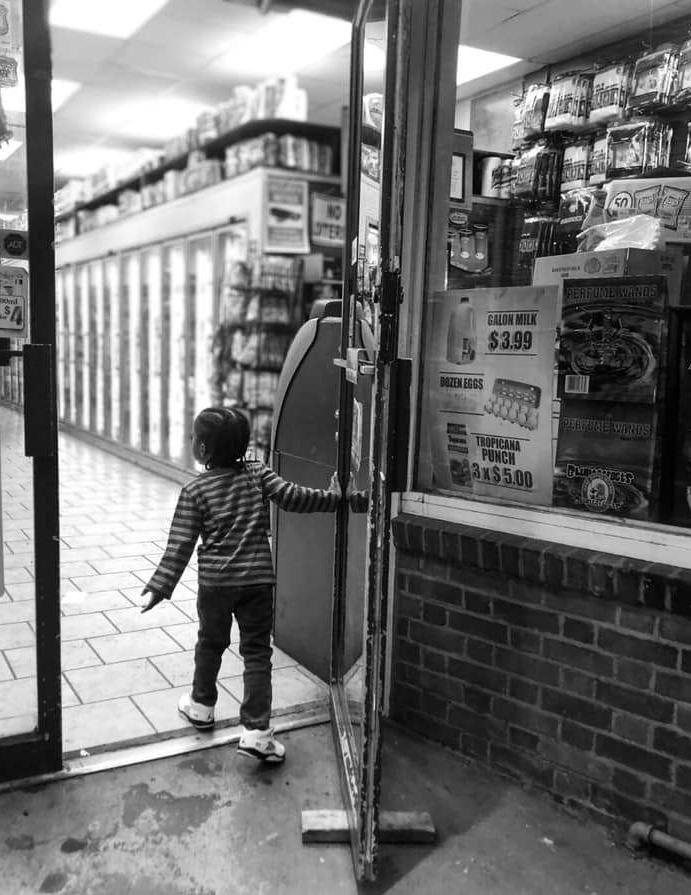 In addition to the second volume about Peekskill, he's working on a collection of photographs taken on subways in New York and another one about African American fathers with their kids that he hopes will dismantle the sterotypes about African American dads. "I want to challenge that sterotype with images," he said. 
He's offered kids and adults classes on photography, telling them that their phones are perfect for capturing pictures. "People carry their phone with them everywhere, it's a natural to take pictures with." 
In order to select the images in his first volume, he went through his archive and pulled the photos he liked.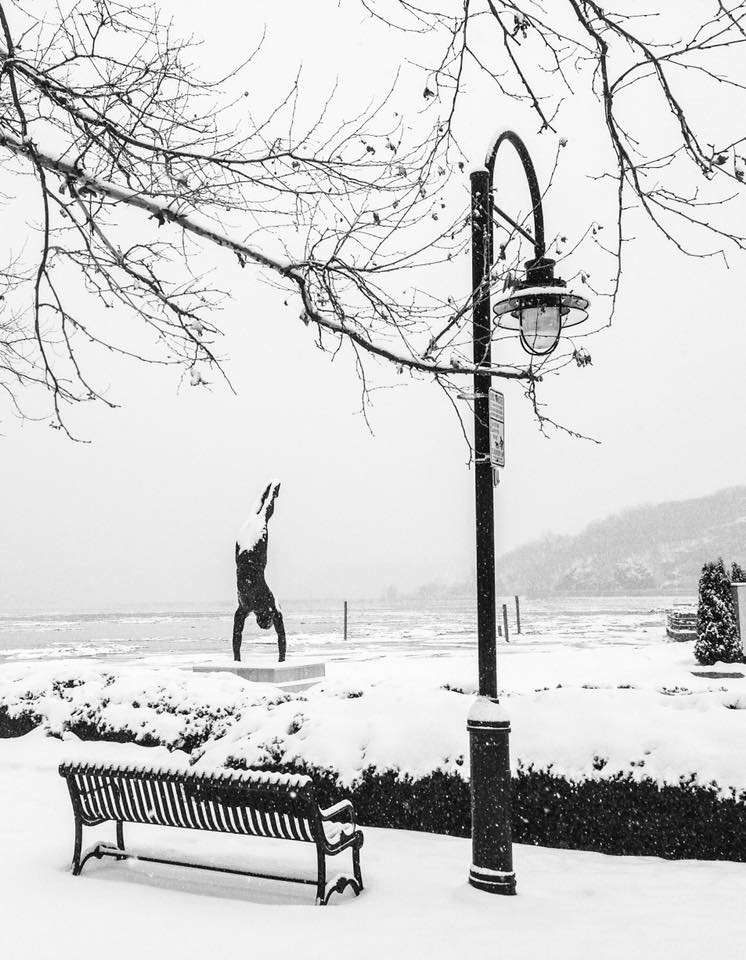 Most of them are his earlier images. Over the course of a couple of weeks he laid the book out himself and printed it at OfficeMax. He initially printed 75 copies and sold out in a matter of days. He reprinted another 50. They are available on etsy. His address is: OMDesignsByOcean and the direct link to the zines is: https://www.etsy.com/listing/711334784/new-zine-peekskill-through-my-eyes?ref=shop_home_active_1&crt=1