Nature camp for Peekskill kids cultivates leadership, better grades; needs sponsors
New York City has the Fresh Air Fund; Peekskill has Nature Education, a free summer camp for Peekskill school children in need. The aim of Nature Connection is to use the outdoors as a tool to teach art, science and literature. It also aspires to give youth who would not have the opportunity to attend camp a chance to experience learning in the non-school months.
Each day students will lean about their inner strengths through activities designed to foster leadership and teamwork, while exploring and discovering nature. Creative nature projects, stories, games, music, service & swimming are the activities. A weekly field trip to a local farm will include harvesting and cooking. Hikes in Depew Park will focus on learning the trails and perhaps marking them and trips to the Hudson will focus on the ecology of clean water. 
New Era Creative Space (NECS) runs the camp. "We started summer camps six years ago and charged a fee, but we found a lot of out-of-towners were signing up and it was challenging to get local kids to come, until we started giving scholarships," said Ridvan Foxhall, founder of NECS.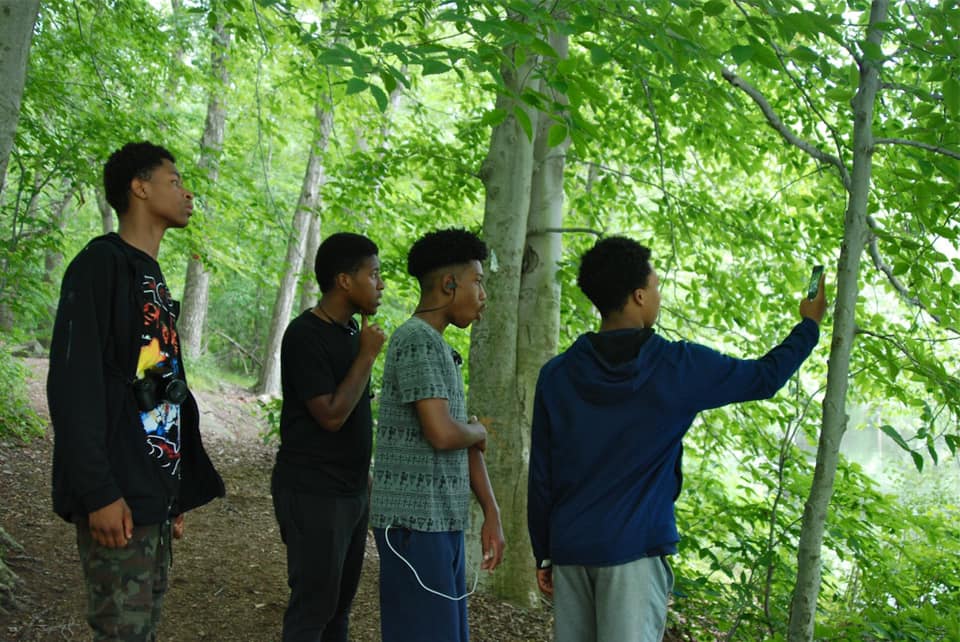 Last summer, they offered 9 weeks of summer camp programs and 100 children and youth between the ages of 6 and 16 went through the camp. And by 'telling the story of the youth and asking for donations' she had two foundations, over 20 individuals and  4 local organizations sponsor a youth for $250 a week last year. Of the 100 kids, 64 received financial assistance.
This summer she's trying something different because she believes a three-week camp will have a longer term impact on participants. She's limited the number of campers to 20 and will open it up to 25 if there is a need and she has sponsors.  The scholarship cost is still $250 per week ($750 to sponsor for 3 weeks or $1500 for 6 weeks). She's already got half of the 20 kids sponsored. Selecting kids is based on family income.  Peekskill parents who are interested in having their child participate need to fill out an application that they can access at www.necspace.com.  The first session begins on July 1 and goes through July 19.  The next session begins on July 21 and ends on Aug. 9. Camp runs from 9 to 3 every weekday. 
Foxhall started Children's Theater Company of Peekskill, in 2006 with the intention of using the arts as a way to empower young people to realize they have potential to be agents of positive change in their communities and to see their strengths. 
"We plant the seeds," said Foxhall, who has lived in Peekskill for 16 years. "We carefully pick the curriculum to include learning that is value based and fun while developing character." An occupational therapist by profession, Foxhill is also a certified parenting educator and has worked extensively with parents of special needs children. She incorporates her passion for that work and aims to serve as a resource center for parents and families in order to help support the social, emotional and spiritual development of the child. She writes a regular blog about parenting that can be seen here, https://medium.com/@IdaraFox/the-importance-of-bringing-awareness-to-feelings-442dd0387994
She founded New Era Creative Space (NECS) six years ago and this year received non-for-profit status. NECS encompasses Nature Connection, a summer camp program, as well as the annual performing arts program called Children's Theater Company of Peekskill.  In addition to that, NECS offers yearlong leadership and empowerment programs at local schools.
A community based educational center, NECS' mission is to enrich the lives of children and youth by helping them develop lifelong interests and skills through engagement in creative activities. Located in a large space at the back of Paramount East with an entrance facing the municipal parking lot, children and youth rehearse in that space and use Peekskill Middle School's theater for performances.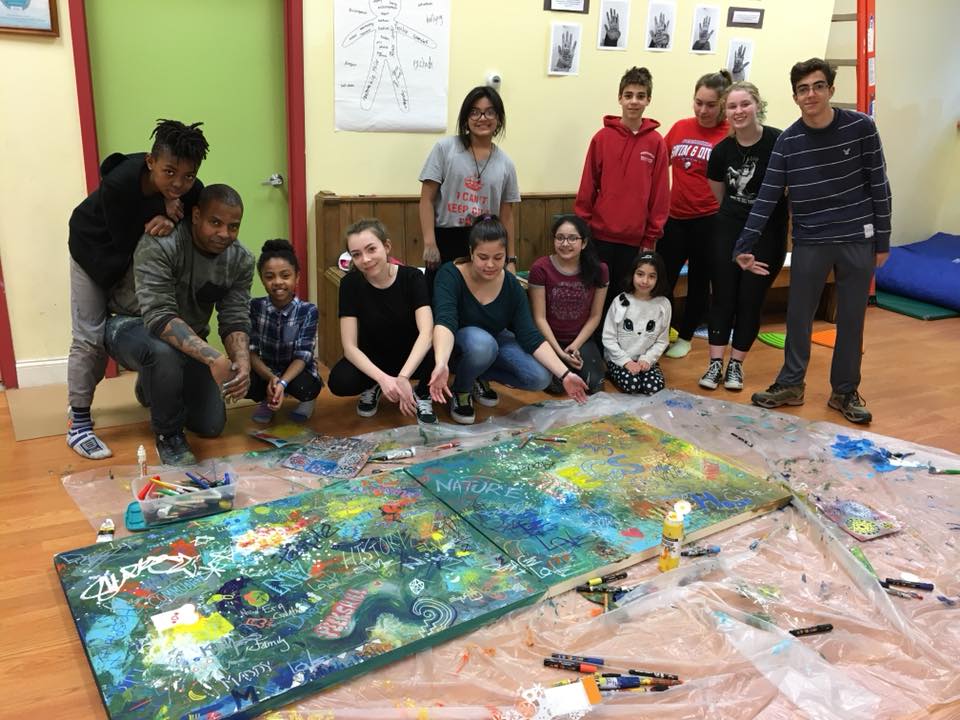 In addition to looking for sponsors for campers this summer, Foxhill is interested in having youth, ages 16 and older, volunteer as camp counselors. She's hoping to offer a stipend to those counselors for transportation.