Creative programs at NECS inspire stronger community
It's hard to think of New Era Creative Space (NECS) without bringing to mind the inspired founder and executive director Ridvan Foxhall. Her passionate discourse about empowering youth to live to their highest potential through the teachings of environmentalism, art, theatre, leadership and empathy is captivating. "We strive to empower young people to recognize their innate potential by offering yearlong experiential and innovative programs that are financially accessible," said Foxhall. NECS's skillfully trained staff usher young folks towards being compassionate, curious and creative humans while building community and teaching them to look within. Foxhall's sense of what kids are capable of is backed by hard proof of the program's successes from the past eight years.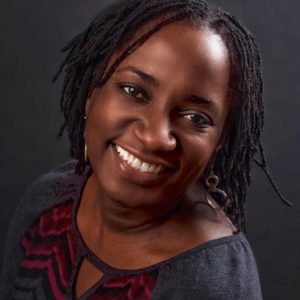 And that sense is boundary-less. "Whatever you want to be… get out there and do it, but care about others while you are," she says. The NECS staff consists of professional artists, teachers, environmentalists and guest speakers. Foxhall, a licensed occupational therapist and positive discipline parent educator,  further trains her staff in culturally responsive teaching, restorative practices and positive discipline.
Past year's programs, that have been running since 2013, have included EmpowerED workshops for young men and women to discover and develop their true sense of self in the world. Nature workshops are dedicated to teaching youth about the health of the Hudson River and its coastline. The forests we're  surrounded by are another source of learning as are local farming and environmentalism efforts. Partnerning with the NAACP youth committee, dance classes focus on teaching activism through expressive body movement, theatre, monologue workshops and storytelling. The list seems endless, yet Foxhall's philosophy of, "we can do more, so we will do more" is ever present. Her relentless commitment to the Peekskill community through children shines like a beacon of hope after a dark year.
New Era Creative Space, located on the ground floor of the Paramount East building with the entrance facing the municipal 
parking lot,  influences youth in wonderfully innovative ways. It gives them the encouragement to play in their artistry, the silence of the woods to truly listen, the farms to grow both literally and figuratively and the support to be exactly who they are right now in order to develop into who they're meant to be later. "We want children to fall in love with nature. When kids love nature, they advocate for nature and isn't that what we really need in this world?" Foxhall spoke about the programs as a way to build community, a tool for critical thinking, encouraging kids to think about who they are and how they can be a voice of positive change in the world.
"I want the programs to be innovative and different, while also considering how to empower young people to think about themselves, how they fit into the picture and how they can make it better. The world needs programs that don't just focus on academic excellence, but on moral excellence as well. Combining the two is critical. We can't have successful people who don't care about others. We need to teach our youth to be mindful, to care for other people and bring them along with you as opposed to stepping over them to get ahead. We're not islands. We need each other. We honor every child who walks through our doors. We treat them as the gems that they are and we never turn away anyone because of an inability to pay. If someone can't afford a program we'll find a way to get them sponsored. Just come."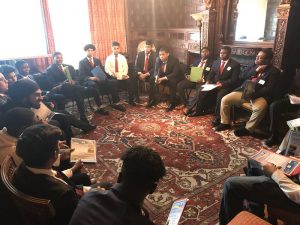 The 2021 spring and summer programs are open for registration and everyone is encouraged to sign up, no matter their financial situation. In order to guarantee no child is turned away due to financial hardship NECS relies on individual and organizational donations as well as grants, online fundraisers and support from the school district. Foxhall, who celebrated her birthday last week, invited friends who would acknowledge it to contribute to NECS to  fund scholarships.
Visit www.necspace.org to sign up for programs and to learn more about getting involved including volunteering, donations, corporate partnerships or sponsoring a child for a program.  
 If you haven't watched their performance of Melanin Magic, click here to experience an inspiring hour of drama, dance, music and spoken word presented by our community's talented youth.
And stay tuned for their Melanin Magic finale this Juneteenth, 2021! 
 2021 Spring programs (ongoing and still open for registration):
*Multicultural creative dance (ages 4-6)
*Multicultural creative dance (ages 7-10)
*EmpowerED- boys leadership (ages 11-13)
*EmpowerED- girls leadership (ages 11-13)
*Infuse Culture- Art workshop (ages 11-13)
*STEM with Microsoft (ages 11-13)
*Storytelling Theatre (ages 11-13)
*EmpowerED Young Women (ages 14- college level)
*EmpowerED Young Men (ages 14- college level)
 2021 Summer programs starting July 5th (open for registration):
*Nature Connection (ages 11-14) – Outdoors
*Dancer as Activism (ages 11-16) – At NECS
*Stories and Crafts (ages 8-12) – In Community
*Documentary Filmmaking (ages 12-16) – NECS & Outdoors
 *Visit the website for info on how to apply for programs here* Follow them on social media to keep up to date on their programming and announcements: Youtube channel: New Era Creative Space Instagram: @neweracreativespace Facebook: @necsspace