Get in the Spring of Things: 4 Park Cleanup Events
Spring is in the air in Peekskill! 
A great way to clear your head, get some exercise, and help your community, is to volunteer for one of the many annual Spring Cleanup events in Peekskill's parks. Here's four local events in the next three weeks, beginning this Saturday: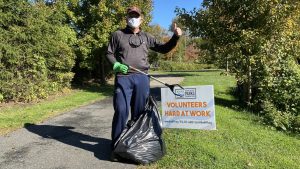 Friday, April 9th
10 am to 1 pm
Volunteers will remove litter at Blue Mountain Reservation with our Green Squad Volunteer Site Leader. All supplies will be provided but please bring your own water. Volunteers should wear clothes that can get dirty and closed toe shoes. Meet at the Blue Mountain Summit Trail parking lot, just beyond the Lodge.
Please click the link above to sign up, and contact Erin Cordiner at [email protected] with any questions.

Peekskill Parks Spring Cleanup – Peekskill Recreation Department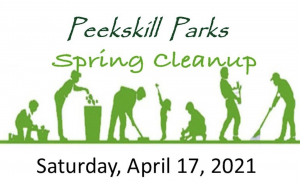 Saturday, April 17th 
8 am – Noon ALL Peekskill Parks 
Peekskill Recreation will hold its Annual Park Clean Up Day on Saturday, April 17.  We welcome all participants to sign up and come help us get the parks ready for another wonderful summer.
Please click the link above for signup information.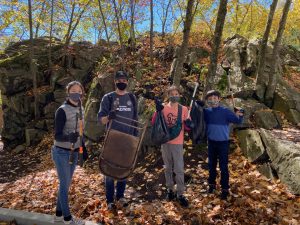 Pitch In for Parks 2021 at Blue Mountain Reservation – Westchester Parks Foundation
Saturday, April 24th
Two sessions:
10 am – Noon
12 pm – 2 pm
Each year, Westchester Parks Foundation and the Westchester County Parks Department host Pitch in for Parks. It is our largest volunteer event which falls around Earth Day! Volunteers will paint, rake, prepare and plant flower beds, clear trails and shorelines, restore wildlife habitats and remove invasive vines from trees. Join in this community effort and help us clean up one of Westchester's most valuable assets!
All tools will be provided but please bring your own water. VOLUNTEERS MUST ARRIVE ON SITE WITH THEIR OWN MASK & PRACTICE SAFE SOCIAL DISTANCING. Volunteers should wear clothes that can get dirty and closed toe shoes.
ALL ARE WELCOME! This event is rain or shine. You must register for the correct amount of volunteers in the park you plan to volunteer in. Click one of the links above to register your group for a specific time slot.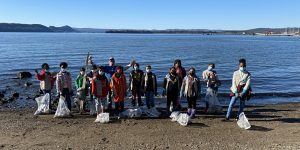 10th Annual Riverkeeper Sweep at Peekskill Landing Park – Riverkeeper and HVH2O
Saturday, May 1st
8 am – 11 am
Join Hudson Valley H2O and Riverkeeper for a park clean-up at Peekskill Landing on Saturday, May 1, for the 10th Annual Riverkeeper Sweep, a day of service for the Hudson River and its tributaries.
Volunteers will meet at Peekskill Landing Park by the new kayak launch. We ask all Sweep volunteers to wear sturdy shoes or boots, clothing that they can get dirty, and to bring a hat, sunscreen, a full reusable water bottle, and a face mask, work gloves and hand sanitizer. This site is suitable for elementary-aged children with proper adult supervision.