Zephs' closing ends chapter of fine dining
When Zephs' restaurant served its last meal on April 7 it ended one of the most remarkable chapters in Peekskill's culinary history. For 29 years, brother and sister team Michael and Vicky Zeph ran a 12-table restaurant known for its delectable food and impeccable service.  Diners from all over Westchester, Putnam and Connecticut traveled to a former mill building on Central Ave knowing they would be treated graciously and given the time to savor a meal in an unhurried manner. 
The historic building is smack in the middle of an 82-unit housing project that developer Bill Balter intends to build. The Zephs are selling the building to Bill Balter after having purchased it from his father Lee in 1999.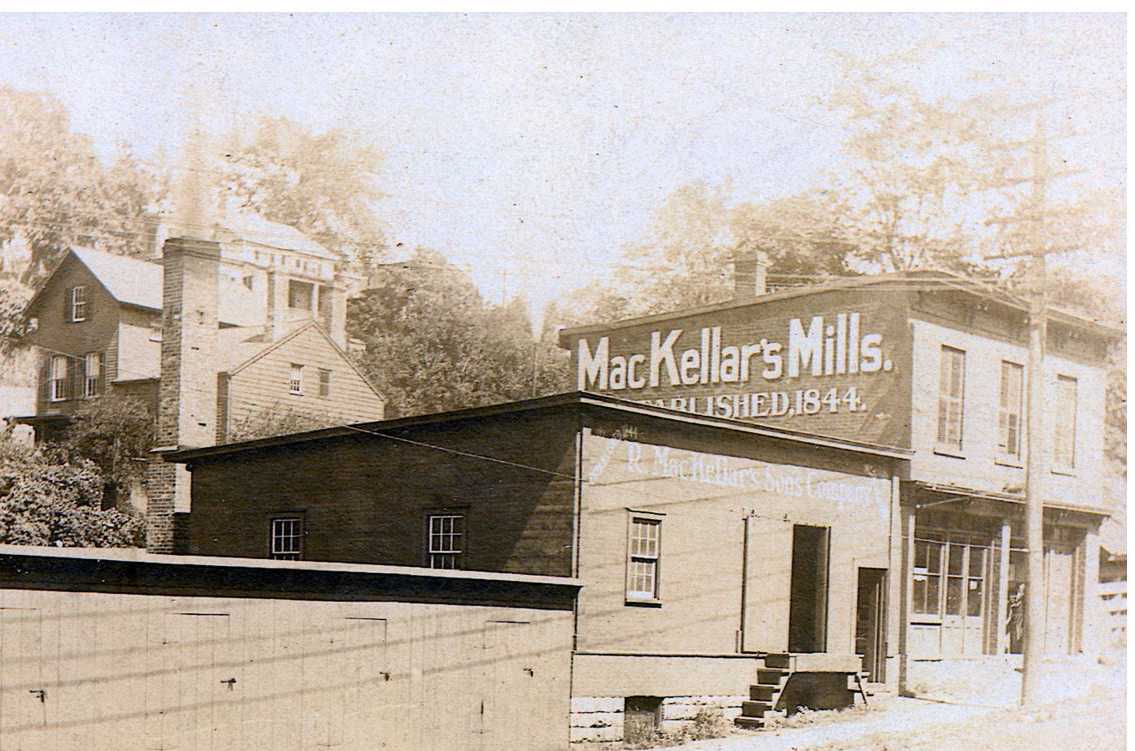 "We've come full circle" said Michael Zeph. "When we learned about the housing project last fall, we knew it would be time to close as construction began," said Michael, 64. 
Zeph and his sister Vicky, 68, who is a graduate of the Culinary Institute of America grew up in Peekskill. They discovered the building's availability through an article in the Peekskill Herald in 1990. "We were looking around at places and learned that the former owner of the restaurant that was here –  Wallis and Wynn –  just walked out one day. The tables were all set and we could move in, said Zeph.
In 1990, Peekskill's grand experiment of an artist district in the downtown was an idea only. It was a gamble to open a restaurant on Central Avenue which was almost deserted.  The  pair didn't know how the public would respond. They figured they would give it a year and see what happened. "I thought that people would eventually become sick of the malls which were pulling people away from the downtowns," said Zeph. "I figured they'd return because the downtowns, especially the river towns, have interesting, beautiful buildings. 
The part of the building that houses the kitchen was built in 1854 while the dining room is a different building that was constructed in 1902. The kitchen part was MacKellar's Mill which manufactured charcoal.  Long before restaurants had open floor plans allowing diners a view into the kitchen, Vicky Zeph was preparing meals in front of a panel of street level windows.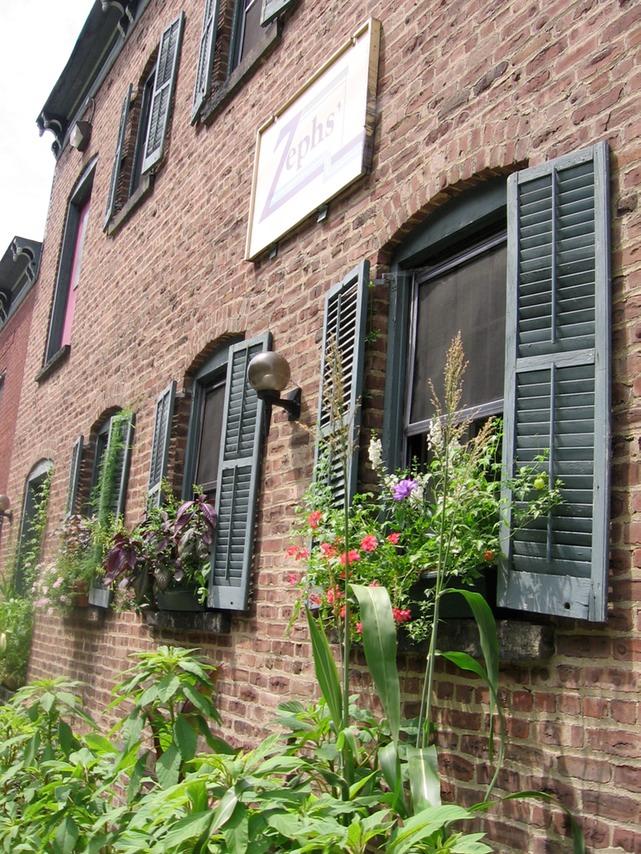 And decades before the 'farm to table' trend she offered 'wheelbarrow to table' world cuisine or 'global soul food' that earned loyal followers and excellent reviews from the New York Times and Zagat. 
Michael ran the front of the house while Vicky worked the kitchen. When they began, they were serving 5 days a week, then brought it down to 4. Reservations were almost always needed. "I had to put the sign up because people would come by and see empty tables and not understand why they couldn't come in.
The maximum amount of people they could serve was 40 and they allotted diners at least 2 hours for a meal. "So even if tables were empty,  I knew how much the kitchen could handle. We're a small staff and we tried to keep the stress level to a minimum," said Michael. 
Their longest employee is Charles Fauntleroy who started as a back waiter when he was 16 and he's now 36 years old. In 29 years the Zephs only closed once for 2 weeks and that was when their mother died. Other than that, they would close for a week at a time. 
"We had regulars," said Michael, noting that he'd see how families grew through the generations. One such couple was Leslie and Creighton Michael of Mt. Kisco. "We were lucky to discover Zeph's when we moved to Croton, said Leslie.  Our son was born a couple years later and he always joined us for dinner.  First, only as a silent observer, sleeping peacefully while we ate then each year tasting new food, he was an early fan of duck confit!" That was one of Vickie's signature dishes.
Sue Tozzi is another person who was a loyal customer, planning a holiday party for her employer for a few years at Zephs'. She and I enjoyed a dinner at Zephs' the night before its closing. "How wonderful to reminisce about our 30-year friendship, many of the early years of which were spent in Peekskill," said Tozzi, now of Hartford, Ct.  "Zephs' had always been my choice for a wonderfully-prepared meal in the perfect environment," said Tozzi. "I also always loved the fact that, whenever I ate at Zephs', invariably I would run into other friends from Peekskill as well!"
One customer surprised Vicky and Michael with an oil painting he did of the restaurant. "I came out from my apartment, which is above the kitchen, one morning and saw him taking pictures," I didn't suspect that he was going to use them for a painting. The painting has been hanging on the wall ever since, said Michael.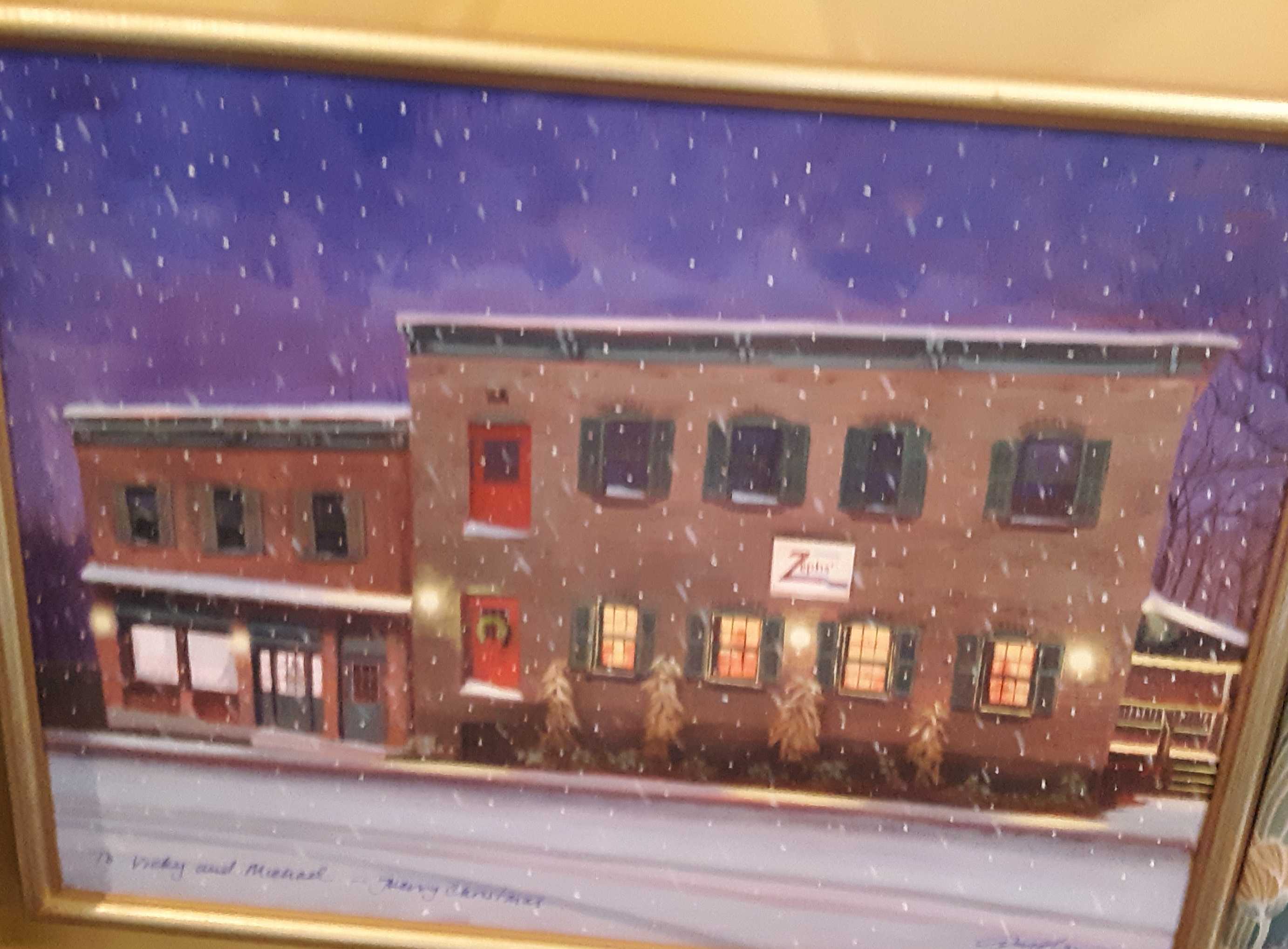 The two are clearing out nearly 30 years of dishes, cooking utensils, tables and chairs in anticipation of a closing on the building at the end of May. And they are relaxing. On the first Saturday night in 29 years that he wasn't greeting people and preparing drinks, Michael took a long bike ride through the streets of Peekskill.