City looking for company to run Paramount Theater
For the second time in six years, the City of Peekskill awaits proposals for a management team to operate the Paramount Theater after the current operator is moving out of state. The difference this time is the nonprofit formed in 2015 to help run the 90-year-old theater.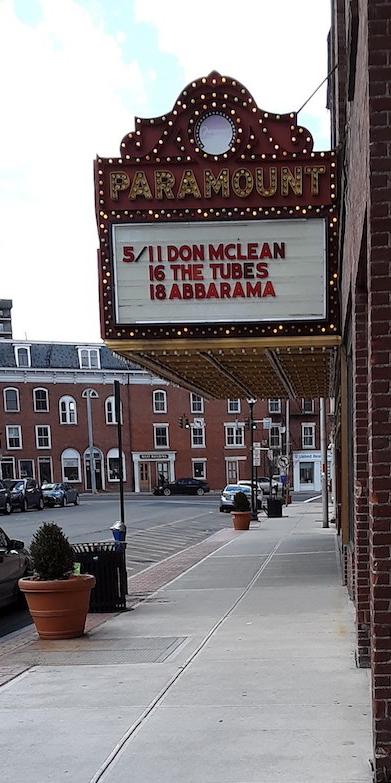 The not-for-profit Paramount Hudson Valley Arts is keeping the building open, booking and promoting shows and navigating the transition to a new management team that the Common Council expects to select on May 13.  
There have been about a half dozen requests for guided facility tours of the theater prior to the April 12 deadline of the Request For Proposals, (RFP) said City Manager Richard Leins.  
Abigail Adams, executive director of the nonprofit, says a resident nonprofit is not uncommon for theaters. "A theater is a tough business," said Adams.  "Ridgefield Playhouse and Tarrytown Music Hall are all nonprofits." She said having a nonprofit up and running makes it more attractive to a company looking to operate the theater.  Much of what the nonprofit has done at the Paramount in the past four years  involves schools and summer camp workshops. 
There are a number of factors which make it difficult for a for-profit company to be successful operating a theater like the Paramount said Numa Saisselin who was executive director of the Paramount from 1992 to 1997 and is now the president of the 2,000 seat Florida Theater in Jacksonville, Florida. 
The Paramount's capacity is limited with its 1,086 seats and the theater was built as a movie house so there is not much of a back stage which eliminates large shows from coming in. The population base within a 20 to 30 mile radius is also not huge and with Peekskill's close proximity to New York City, one of the entertainment capitals of the world, it makes it tough to get big name acts. "It's hard for a for-profit company to make money, especially with the seating capacity" said Saisselin. "The biggest cost is paying the artists and if the seats aren't filled, the company still has to pay the artist. The bias in the industry is towards the artist. Most of the money goes to the artist. A nonprofit has the option to raise money it doesn't have to share with the artist. That's how the Paramount was run when he was there. From 1982 to 2012 that is the model the Paramount operated under. 
Saisselin's comments are echoed by Chris Silva, who is the executive director of the Bardavon Theater, a non-profit 944-seat historic venue in downtown Poughkeepsie that is home to the Hudson Valley Philharmonic. The Bardavon also programs shows for Ulster Performing Arts Center in Kingston and the Mahawie Theater in Great Barrington, MA built in 1905 with just under 700 seats.  Both of those venues underwent ten million dollar renovations undertaken by their individual non-profit boards in the past dozen years.  
Silva talked about a development person being a key player in creating a healthy nonprofit. "They are not easy to find and they are expensive," but that is the beginning of building a strong foundation. Often what happens is the city can be a wonderful partner with a strong board and an active nonprofit running a facility, said Silva.  There is also a need for a professional programmer finding out what the community wants and what it will support. Reviewing and analyzing box office reports of what's sold, how was it promoted, all those are components of creating a successful operation. There needs to be a technical director who knows production and how to read a rider. There is much more to running a facility than having an interest in theater, said Silva.
Red House Entertainment, a for-profit business, was selected by the city to lease, operate and manage the Paramount in 2013. They were given a 17 year lease. Late last year Red House Entertainment CEO Kurt Heitmann approached the city and said other aspects of his business were relocating to Florida and he would be transitioning out of operating the Paramount. 
January and February are slow months in the theater business and it was an ideal time for the city to make some HVAC repairs to the building which has been leaking energy said Adams. The  nature of the theater business is to put employees on a hiatus for the slow months and bring them back when shows are booked according to Adams. 
During this transition time at the Paramount, Adams, who has more than 30 years in the arts administration business most recently with the Hudson Valley Shakespeare Festival, has been working with local businesses to keep the Paramount open. "We're looking to bring in strong partners and supporters are coming forward." One of the largest supporters is Peekskill businessman Lou Lanza of Hudson Hospitality Group who has contributed $130,000 from his Lanza Family Foundation to Paramount Hudson Valley. He expects to contribute another $50,000 until October. 
He and Keith Berardi of Peekskill Brewery are sponsoring a concert series entitled "Peekskill Brewery Takeover"  for April 19, 26, 27 and May 3 & 4, "Our motivation is simply to provide some fun programming for our community (where my family resides also) in a time which there were no shows booked.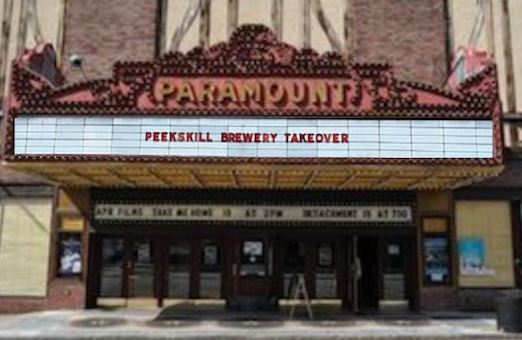 We have enjoyed collaborating with the current operators and fellow business owners to make this happen," said Berardi who, with his partners, has produced a number of music events in the past 10 years including Peekskill's first Jazz & Blues Festival in 2006.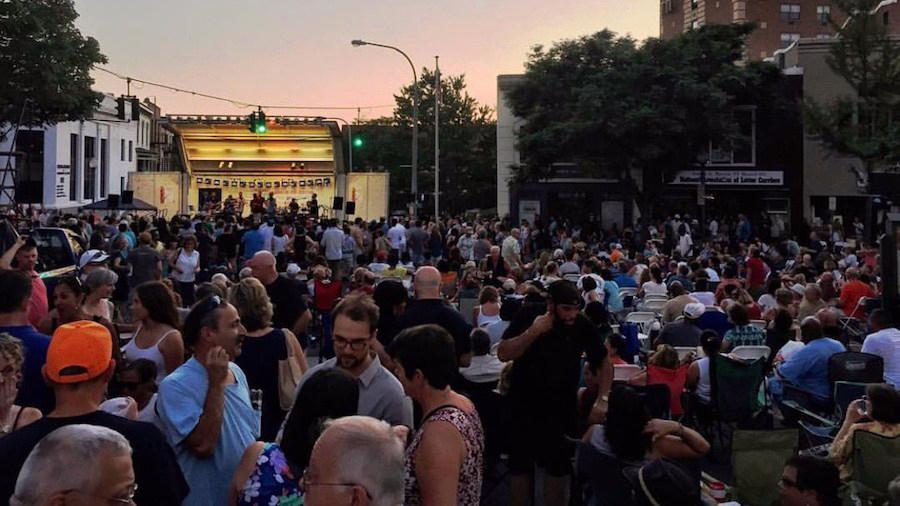 They also produced the Hudson Hop and Harvest Festivals which featured Evan Watson, The Lone Bellows and Elle King and ran for several years and at its peak drew 10,000 people to the riverfront. In 2018,  the Brewery's 10th Anniversary Block Party featured Danielle Ponder and the Tomorrow People among others and drew an estimated 3,500-4,000 people. "We do beer very well, but it is not the only thing we do," said Bernardi.
The Peekskill Brewery Takeover at the Paramount kicks off with Jamaican-born singer and songwriter Nee Nee Rushie and a seven-piece band whose music is rooted toward the genres and rhythms of Jamaican pop: reggae, rocksteady and ska. On April 26, "Flux Capacitor" with  "Shwizz" performs, April 27 is "Box of Rain" with "Ronald Reggae", May 3 is  "Hayley Jane and the Primates" with "Joanna Teters" and May 4 sees "Funky Dawgz Brass Band"  end the series. Tickets are available through Peekskill Brewery's website.  Tickets are general admission and priced at $15 advance $20 day of. Multiple show passes will also be available.