Voucher Program Helps Tenants Afford Rents
Another term we often hear within the discussion around affordable housing is "Section 8". For many of us fortunate enough to afford market-rate housing, we hear the phrase and vaguely understand it to refer to government subsidized housing. But how many of us really understand the details?
Congress passed the Housing Act of 1937 to provide local government housing authorities with federal financial assistance during the Great Depression. In 1974, recognizing that one of the biggest problems facing low-income Americans was the high cost of housing, Congress amended the Housing Act, adding Section 8, under which the federal government (via the Department of Housing and Urban Development or HUD) provides financial assistance for limited income Americans – often the working poor – who are nonetheless unable to afford basic housing.
Today, Section 8 (officially known as the Housing Choice Voucher Program) provides rental assistance to qualified, low-income applicants who typically pay 30% of income (adjusted for dependent children, medical expenses etc) toward rent, with HUD making up the difference.
The program assigns a specific number of vouchers to each local public housing authority. In Peekskill that number is currently 726. Landlords can charge up to a federally determined local Fair Market Rent (FMR), which in Peekskill is currently $1,840 per month for a two-bedroom apartment. The voucher-holding tenant pays a portion (typically 30% of household income income) and the local housing authority pays the difference directly to the landlord using federal voucher funds.
Section 8 tenants have often been shunned by landlords who feared they would have difficulty collecting the tenant's portion of rent, or wanted to avoid the mandatory health and safety inspections of their rental properties. But a 2019 Human Rights Law amendment now prohibits nearly all landlord source of income (SOI) discrimination in New York State.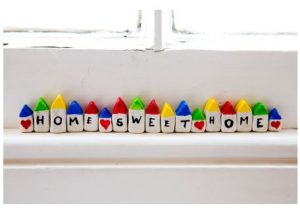 Under the new law, the only landlords allowed to consider income source (including Section 8 vouchers) when interviewing tenants are: owner-occupied one- or two-family homes; room rentals in properties for individuals of the same sex, such as college dormitories or boarding houses; and housing intended for seniors.
Despite being a significant tool in Peekskill's affordable housing toolbox, the city is not currently extracting the maximum benefits from it. At the moment, only 560 of the 726 vouchers allotted to Peekskill by HUD are currently in use. "Section 8 program staff are continuously recruiting both landlords and tenants to participate in this program and welcome inquiries," said City Manager Andy Stewart on Tuesday. "Prospective landlords should know that the Section 8 program can be an excellent option to fill vacancies in their buildings and obtain consistent rent payments."
Peekskill realtor Marlene Ball of S-Cort Realty has been finding homes for Peekskill people for 42 years. She says she is the only realtor that charges the tenant a finder's fee to find an apartment instead of the landlord when an apartment becomes available. She said 80 percent of her business comes from finding subsidized housing for her clients who are tenants. Westchester Department of Social Services along with other social service agencies pay her fee (10 percent of the annual rent) on behalf of the tenant.
"I know how the programs work and what paperwork is needed by the landlord in order to get people in a house and I help my clients (the tenant) with what they need in order to qualify."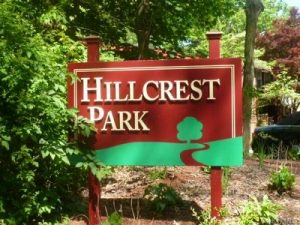 Currently she has a one bedroom, Section 8 qualified apartment available with a brand-new interior, that is located in Verplanck. She said she is expecting another one bedroom to be available soon in Hillcrest Park in Peekskill.
It's a significant undertaking to match qualified individuals with willing landlords, and it's not unusual for vouchers to go unused in any Section 8 program, says Stewart. "Inventory is key. We're constantly recruiting landlords, and there's also a number of hurdles an individual needs to get through to qualify for a voucher."
Interested landlords and tenants can reach Peekskill's Section 8 office by calling 914-734-4216 or visiting https://www.cityofpeekskill.com/section-8.

By Jim Striebich and Regina Clarkin