Mend by Me pops up for those in need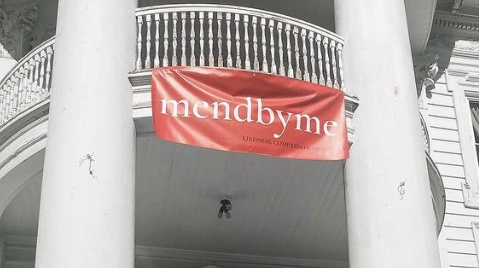 Celebrating her 50th birthday prompted Johanne Read to examine what she was spending her time on and how she could give back. She works at designer Eileen Fisher as development manager and knows how the right clothes can contribute to someone's self esteem. That understanding led her to start Mend by Me last year, a non-profit that takes gently used clothing and makes them like new to give to people who are in need.



She's hosted two pop-up shops in Peekskill, most recently at the Elks Lodge earlier in the month that saw 400 people stop by and pick out clothing they needed, all for free, over the course of two days. Read is able to make the non-profit work because she and a team of two volunteers take clothing that friends give them and repair them. No one draws a salary.  Her first event was at the Kiley Center in January where 250 people came and picked out clothing they and their families could use.


Read reaches out various social service agencies in Peekskill and asks them to notify their clients of her pop-up shops."I've had clients who have gotten jobs because they were wearing the right outfit when they went for an interview," said Read, the mother of three young adults.
Her home in Shrub Oak operates as a warehouse for the goods she brings to the pop-up shops. "It's all hands on deck" when it gets close to the pop up event said Read. "My living room, downstairs area, basement and garage are all filled with racks of clothing." Her co-workers know this is her side gig and when she needs items such as garment racks, she's able to get them. Her 15-year-old daughter Sandra designed all the banners and signs for the tables. The signature red and white banner for Mend by Me has as a tag line: kindness, compassion, humility.
Her children help her create 'style boxes' which consist of items relating to a specific need that a client would have such as baby items or a prom box.  In September they put together back to school back packs containing clothing and notebooks  that were distributed to ten children through Child Protective Services. This Christmas, she's working on 'adopt a family' boxes.