10 Things You Didn't Know About Voting in Peekskill
This week's post is by my colleague in newsgathering Jim Striebich who uses the handle on Twitter.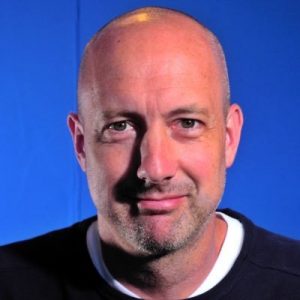 A few days ago, one of our friends (who recently moved to Peekskill) opened his November absentee ballot and wanted to know where he could get info about the increase in library funding initiative on the ballot.
For those of us who plan to vote in-person, we're often caught off-guard in the voting booth by the "down-ballot" races and unexpected local propositions or ballot initiatives. Here's the breakdown of what you'll see on this year's ballot. Most of the candidates are profiled on VOTE411.org.
Proposal Number One: Field Library Funding Increase    The last item on this year's ballot is the proposal to increase the Field Library's funding by $80,000 in 2021.There's a similar item on Peekskill's November ballot every year because the library is a 501(c)(3) Association Library, and not part of the city government, said former mayor Mary Foster, the library's treasurer. "So, every year we have to gather signatures on a petition to appear on the ballot and seek any funding increases [from the City of Peekskill] as a local ballot measure."
During the 2008 recession and for several years afterwards the Field Library didn't seek any funding increase, which made it unable to purchase new lending materials like books and DVDs. Additionally, the salaries available for professional librarians were uncompetitive for a number of years. The library was still digging out of that financial hole when the pandemic arrived this year, adding new costs and challenges around sanitizing and socially distancing.In a March presentation to the Common Council, Field Library officials noted that the facility is  an essential hub for Peekskill residents, serving over 200,000 visitors a year, hosts 890 programs, and circulates over 100,000 items, making it the 11th busiest of the 38 Westchester County libraries.
2. The actor who played young Gordon Bombay in The Mighty Ducks is one of your five choices for President of the United States Former child actor Brock Pierce, who played in the 1992 Disney hockey comedy, appears on the ballot in four states including New York. Pierce, 39, is a Bitcoin-focused entrepreneur, who is running as an Independent. Hip-hop singer Akon is his campaign manager. The other four options for President are Howie Hawkins – Green Party candidate who has unsuccessfully run for elected office 24 times; Jo Jorgensen, Libertarian Party candidate who was born in Libertyville, Illinois and was the party's VP nominee in 1996; Joe Biden (Democrat), and Donald Trump (Republican)
3. You Can Affect a National Race For those of us feeling like the Electoral College system means our New York State votes don't count – don't despair. The race to control the House of Representatives will play out in Peekskill, as veteran Representative Nita Lowey announced her retirement from Congress last year – opening the seat she's held since 1988. NY-17 covers much of Westchester and Rockland Counties, and has been a Democratic stronghold for 50 years, with only one Republican winner since 1969. Mondaire Jones won the Democratic Primary in June handily – with almost 42 percent of the vote in an eight-way race. He's a Harvard-educated attorney who was raised by a single mother of modest means in Rockland County. He's been endorsed by everyone from Barack Obama to Bernie Sanders and the NY Times Editorial Board. Maureen McArdle Schulman, the GOP candidate, is a 20-year veteran of the New York Fire Department, one of the first female FDNY firefighters – and was a first responder to Ground Zero on 9/11.
4. Rob Astorino is Running Again Former Westchester County Executive Rob Astorino (Republican), who was defeated by George Latimer in 2018, is looking to return to elected office by challenging incumbent Democrat Pete Harckham for the NY State Senate seat in District 40. The district covers an irregular array of northern Westchester and eastern Putnam and Dutchess Counties and was held by Republicans until it was flipped in 2018. The NY-40 Senate race is possibly the most competitive line on our city's ballot this year. Harckham is something of a fixture in Peekskill, as his in-district office is located downtown.
5. Incredible Age Gap in the NY-95 Assembly Race When Republican challenger Lawrence Chiulli was born in 1997, the incumbent candidate for NY State Assembly District 95 was already in her third term in that office. Democrat Sandy Galef has held the lower-chamber seat since 1993, most recently defeating Croton-native and National Guardsman Chiulli in 2018. District 95 encompasses the upper Westchester Hudson River towns from Briarcliff Manor north to Peekskill plus west and central Putnam County including Cold Spring and Nelsonville.

Rare Moment of Bipartisanship? It's Hard to Judge For those who claim Democrats and Republicans have zero common ground these days – a number of judicial candidates for NY courts have cross-party endorsements in 2020. There's been recent criticism of practice also known as "fusion voting", with opponents suggesting it stems from cronyism and leads to limited choices for voters and appointment of mediocre justices.  For State Supreme Court, Alexandra D. Murphy and Robert S. Ondrovic are running on both Democrat and Conservative lines, and Sam D. Walker is triple endorsed by the Democratic, Republican, and Conservative parties! On your ballot you'll choose four of the seven candidates. In NY Family Court, Nilda Morales Horowitz runs for Judge under the trifecta of Democrat, Conservative, and Independent endorsements.  Select two of the three total nominees.
The Westchester DA Race is Already Over Don't spend too much time choosing between the two candidates for Westchester County District Attorney: the two candidates on the ballot are Bruce P. Bendish (Republican), and Mimi Rocah (Democrat, Working Families) – but Bendish dropped out of the race in late September, citing challenges campaigning and fundraising during the COVID-19 pandemic, leaving Rocah running unopposed.
 Peekskill Common Council Candidate is a One-Horse Race Another no-brainer on this year's ballot is the "race" for Peekskill Common Council. Democrat and former City Planner Dwight Douglas runs as an unopposed incumbent. Douglas was appointed to the Council in


Dwight Douglas


February to replace former Council member Colin Smith, who was elected to the County Legislature last November.
You Can Vote Early Vote at Any of the 17 Westchester County Early Voting Centers Early Voting was introduced in New York State just a year ago for the 2019 General Election, so there's still a fair amount of confusion around it. Peekskill voting starts next Saturday, Oct. 24. The only early voting location in Peekskill will be the Peekskill Neighborhood Center, 4 Nelson Avenue (same lobby door as the Field Library). However, Westchester residents can early vote in any of the 17 Westchester Early Voting locations which are listed here.
 Peekskill Volunteers Will "Peek" at the Early Voting Line For You An clever group of Peekskillians will attempt to head off some of the epic early voting wait times seen this week in places like Georgia and Texas, by enlisting local volunteers to sign up and report live via social media on the length of the queue and how long it is taking folks to vote at the 4 Nelson Avenue location.


Voting in September for the Democratic primary at Field Library/Neighborhood Center


To volunteer to help Peek the Polls, visit the website, and follow @peekthepolls on Twitter for updates.