New businesses undeterred by pandemic

The Covid pandemic couldn't squelch the entrepreneurial spirit behind a handful of businesses and a civic initiative that debuted in Peekskill recently. Abbey Inn and Spa, the upscale resort and restaurant off John Street in the Ft. Hill section of Peekskill has welcomed guests since March.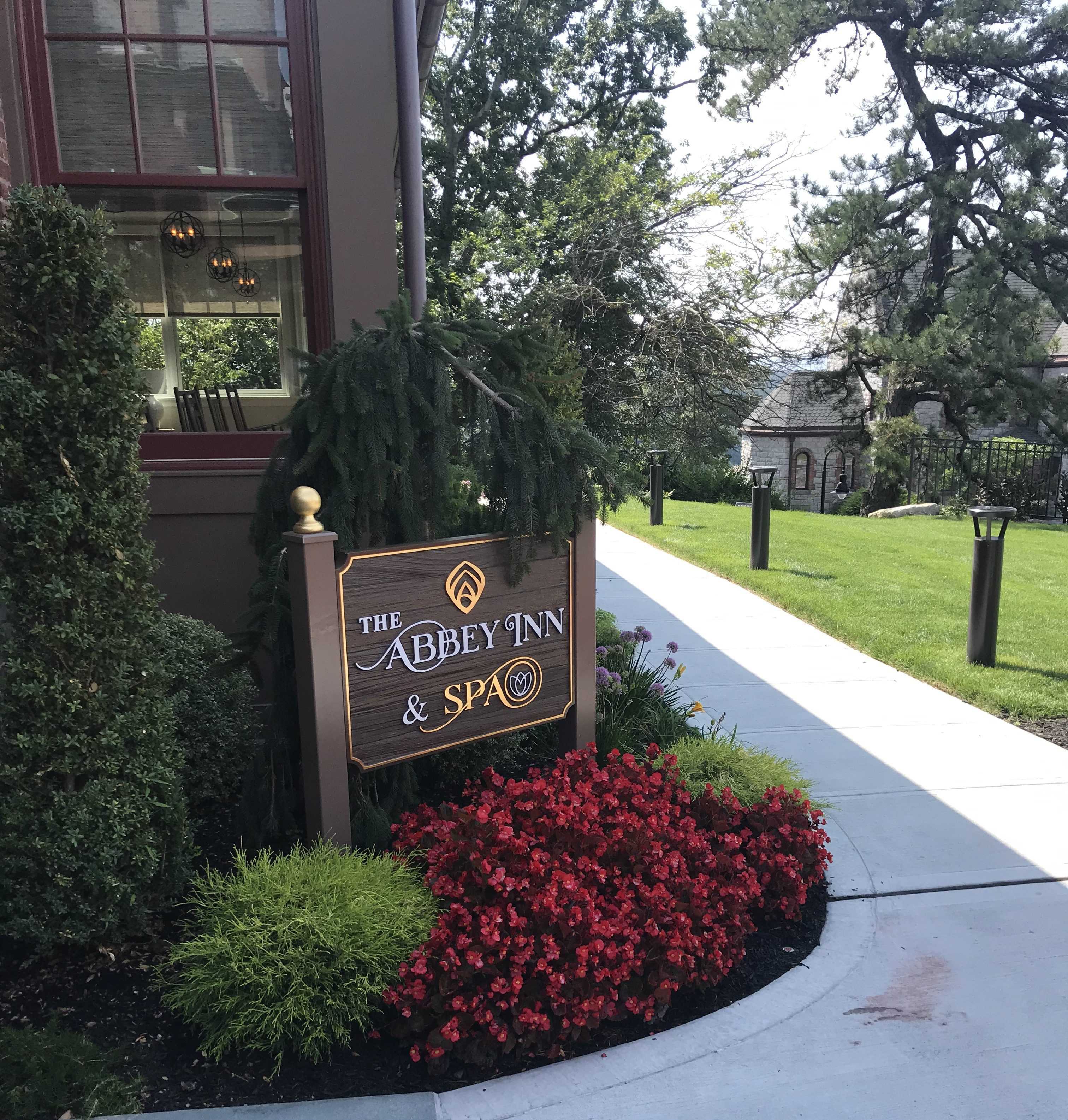 Apropos, the restaurant associated with the boutique hotel in a former convent has been doing a brisk business since New York State allowed indoor dining.
Whiskey River, a restaurant and bar at 38 N. Division Street on Restaurant Row, owned by husband and wife Pat Neville and Cynthia DelRosario opened on March 12 and closed four days later when the shut-down order went into effect. The following day they started offering take out and have built their business with signature dishes of empanadas, wings, fish tacos and a burger called "Up The River"  and postings on social media about their specials that changed every week. They've adapted the specials to change every two weeks now. "If you want to stay alive in business, you have to constantly change by listening to what's going on and be willing to modify and grow,"  said DelRosario, 50,  who has been in the advertising business since she was 13 years old.
She and her husband, a retired NYC firefighter, live in Garrison and are the parents of two teenagers. DelRosario grew up in her family dry cleaning business in Washington Heights. The couple wanted their kids to understand what it means to have a business and understand the value of money. They decided to open a restaurant in the building they bought in May of 2019. They came up with the name as a play on the Hudson. Neville was responsible for the construction of the restaurant and DelRosario runs the front end of the business, getting mentored on the restaurant industry from a childhood friend that owns eateries in North Carolina.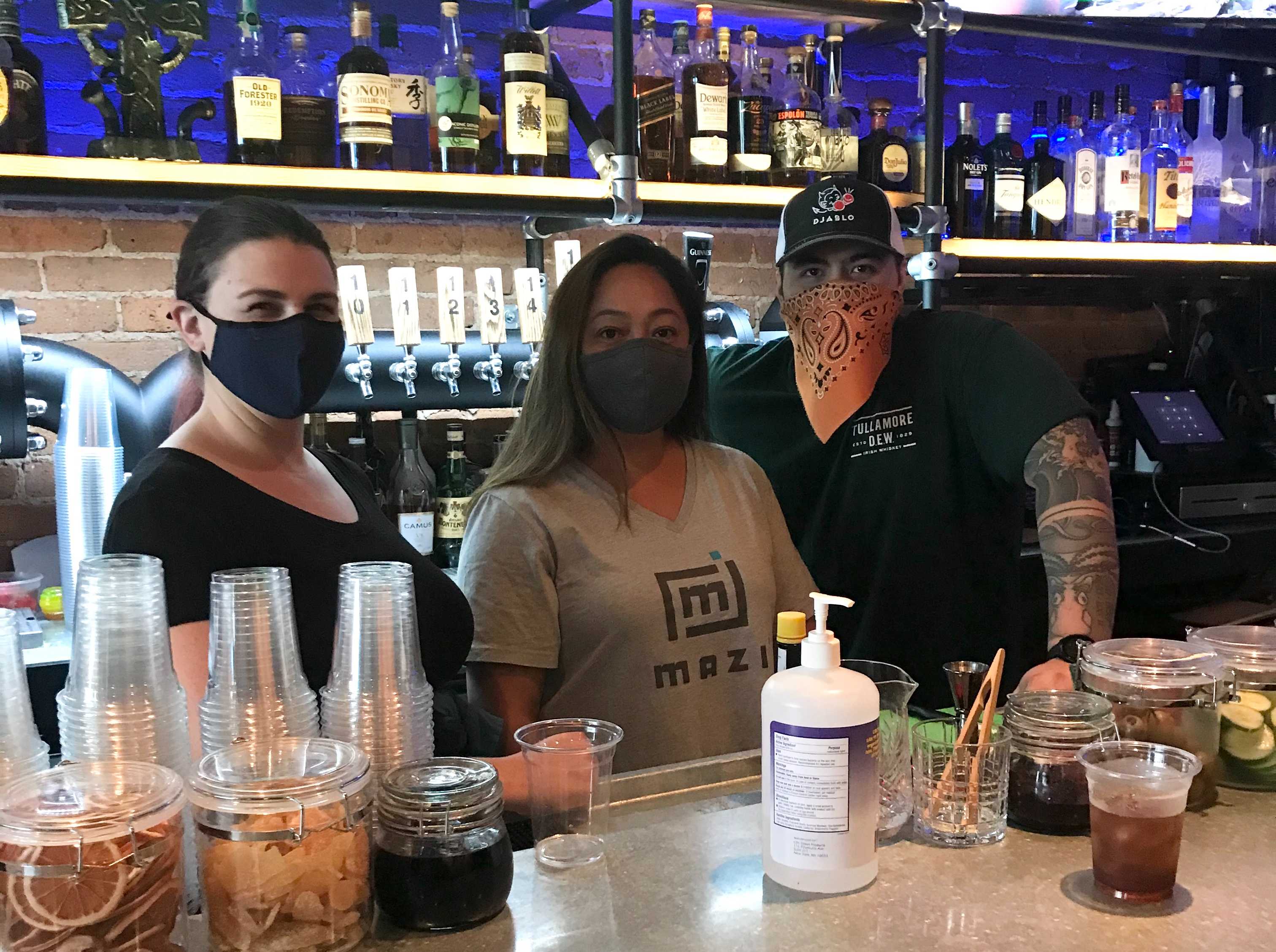 They were pleasantly surprised with the level of support for their new business from the Peekskill community, especially during the pandemic. She recalled two instances where tips of $200 were given for $70 food bills. "My heart was so full" said DelRosario.
When Ana Ramos of Mahopac came to Peekskill in March with her realtor looking for a retail space for her clothing store, she said she felt like she had come home. "I had looked at places in Mahopac and my heart just didn't feel right, but Peekskill was so welcoming." Ramos was sewing and selling dresses from her home and was running out of space. Knowing the retail business from a shop she and her mom ran in the Dominican Republic, she decided it was time to find a location. Agape Closet at 907 South Street is open Monday to Saturday from 10 am to 6 pm and open for appointments in the evening or on Sundays by calling 737-0110. "Business has been good," said Ramos who is a police officer in the Bronx during the day. "Word is getting out that there is something in this spot because it was sitting vacant for so long."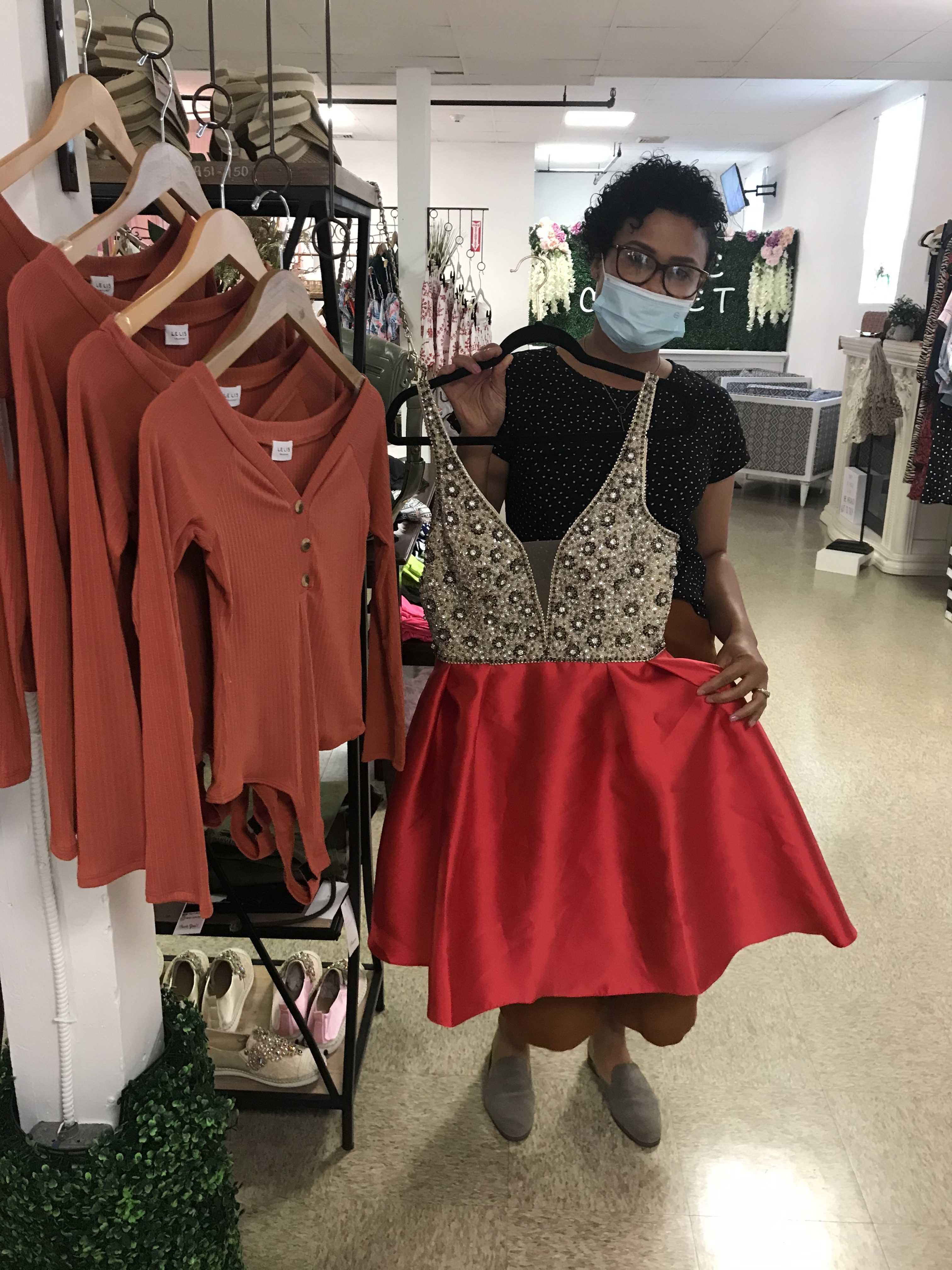 She learned to sew from her mother. "It's a family tradition, handed down to each generation. We always want to help women look beautiful." The store features dresses designed in America specifically for Agape Closet. Ramos, the mother of a 1 and 6-year-old,  is the chief buyer, selecting dresses from other manufacturers as well. Sizes range from petite to plus and there are items for teenagers to senior aged women. Ramos and her mother, Lucia Hernandez also offer a large selection of jewelry and accessories. They named their business after the Greek word that means the unconditional love that God has for humanity.  The space had previously been a barbershop needed a few months to get it to the shape they wanted. Ramos' husband, who is also a police officer in the Bronx, and her dad painted and transformed the place into a bright and airy showroom.
Carolina McDowell, who has been in the ice cream business since 1997,  wanted a bright space where people could sit and enjoy her specialty flavors. She opened her retail space Carolina's Ice Cream in August at the Hampton Oaks shopping center. Her signature ice creams are five flavors that reflect her native country of Peru. Her biggest seller is  the Peruvian fruit Lucuma.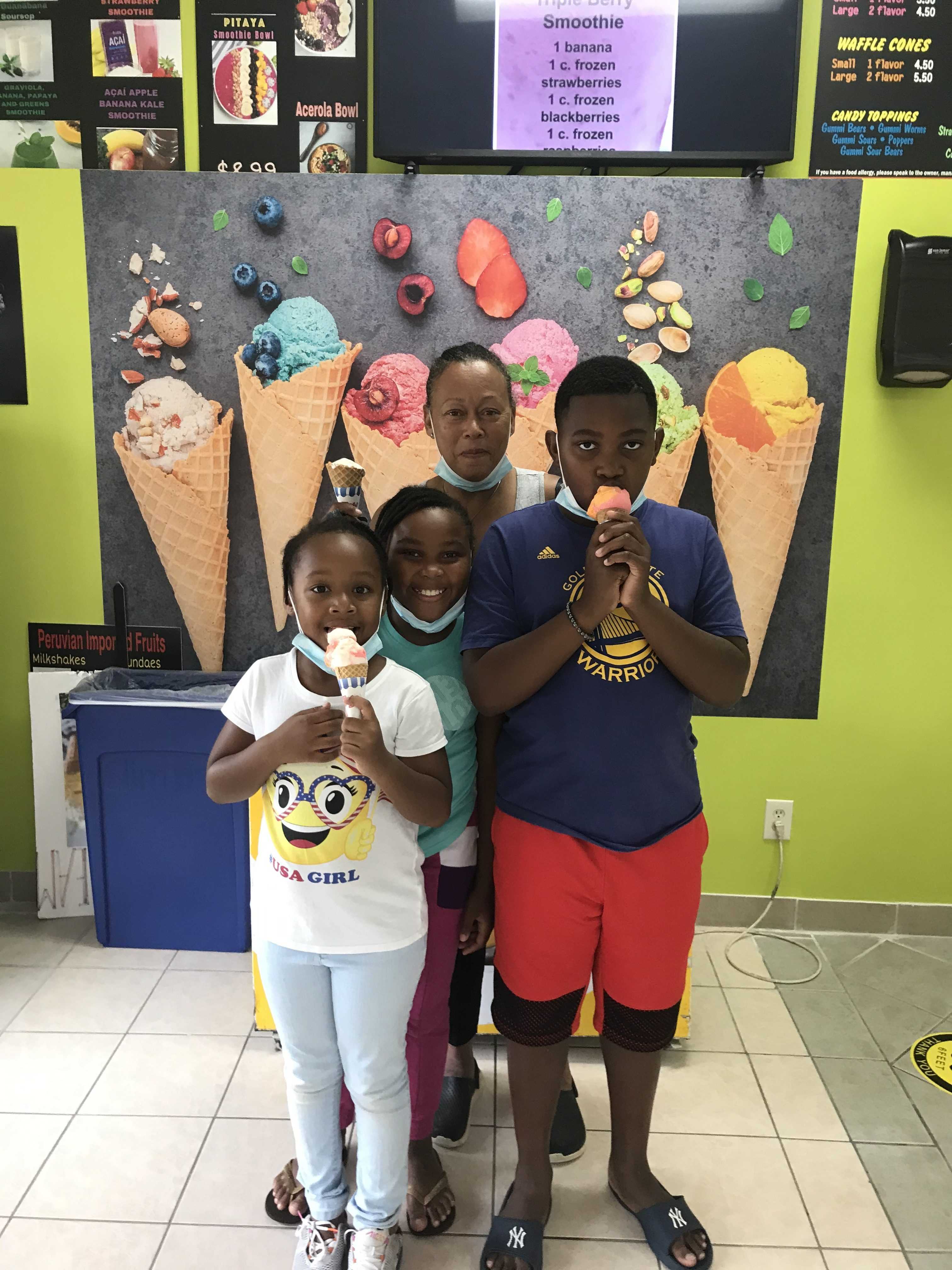 She said 95 percent of her business is connected to that flavor.  A decade ago, she had an ice cream shop in the downtown next to the Park Mall but that shop only survived a year. She likes the new location on N. Division Street because of the accessibility of the back door for deliveries. When McDowell, a Cortlandt Manor resident, took possession of the space a year ago she renovated the shop to include the bright and airy retail space along with the manufacturing area behind the retail shop.
A collaboration between residents, business owners and city officials yielded a new space for people to sit outside or dine on what used to be a street in the Flatiron neighborhood near the Paramount.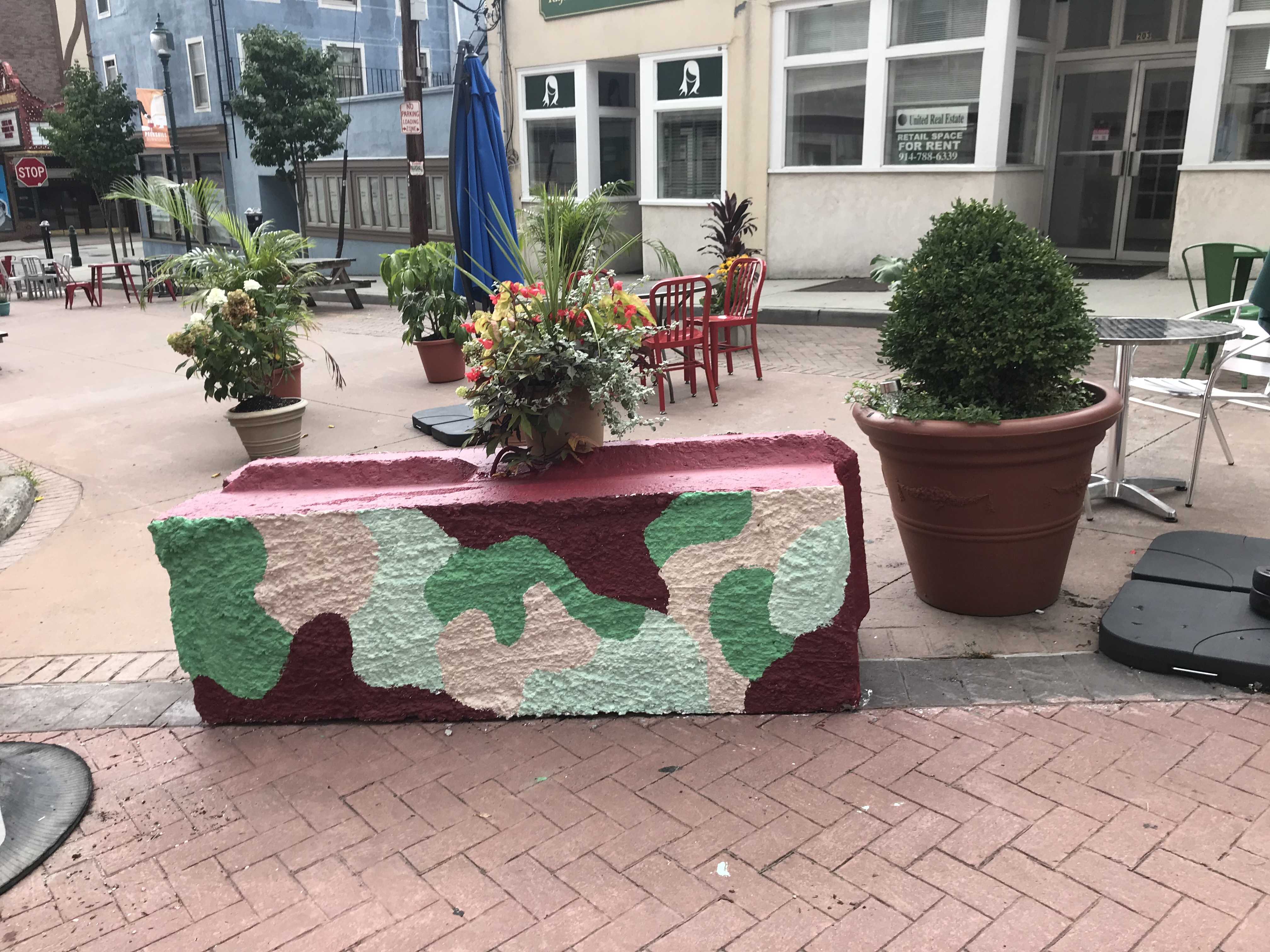 Esther Place now boasts tables, umbrellas, artistic barriers and plants along with people enjoying music and companionship. This week local artist Aaren Connolly transformed the concrete barriers into colorful pieces of public art.