Artisan pasta company combines old world craft with high tech machinery
Mario Parente's friends who worked in the restaurant business had no success in dissuading him from leaving his money managing job in the construction industry to enter the world of food services. "They told me about the long hours and the ups and downs of the business, and suggested I come work with them for a year to see what it was like, but I wasn't happy sitting behind a desk."  That was over 25 years ago when he joined the family pasta business that his aunt, Zia Pina, started and he's never looked back.
Parente owns Tuscana, an artisan factory pasta store at 1698 Main Street at the corner of Hamilton Avenue. He moved into the upper floors when Sandy Poritzky closed his meat business in 2007 and that's where Parente has been producing his artisan pastas ever since. When the building was sold in October, he negotiated with the new owner to lease the street level space to create a factory store open to the public. That was scheduled to open in March, but coronavirus regulations postponed his opening. The public can call and order over the phone and he will deliver products curbside.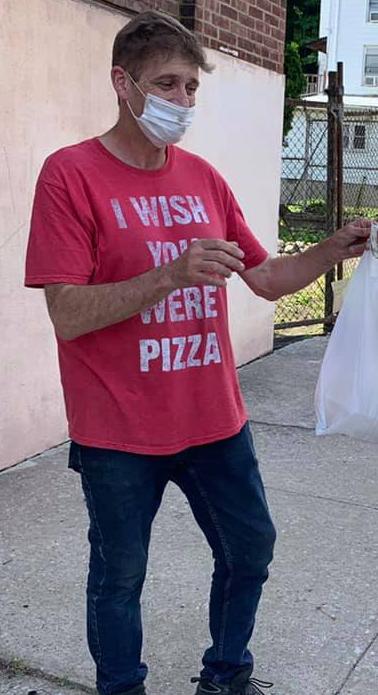 Parente grew up in Yonkers learning about pasta making from his grandmother who handed on family recipes from the Emilia Romagna region of northern Italy. He's perfected the old-world handmade art of pasta making with new technology that allows him to produce thousands of pounds of pasta a day. He's still old school when it comes to ingredients and how they are blended together. And he sources his ingredients using local producers. It takes several hours to mix flour and eggs and let it rest before rolling into sheets. He and two other full-time employees put in 10-hour days regularly.
The bulk of his business is to high-end specialty shops such as Cole's Market, A&S and Sansotta's. He also supplies restaurants and catering halls, but that business took a hit during the pandemic with weddings, bar and bat mitzvah's and parties cancelled. Even though he's been invited to sell at the new Sunday morning Farmer's Market in Verplanck at the space where the Mt. Carmel Festival is held every July, he's not able to keep his products refrigerated while at the market so he had to decline the invitation.
Tuscana, which is a fictional name that Parente created to blend old Italian heritage with modern technology, offers an extensive array of products that changes with the availability of ingredients and the seasons.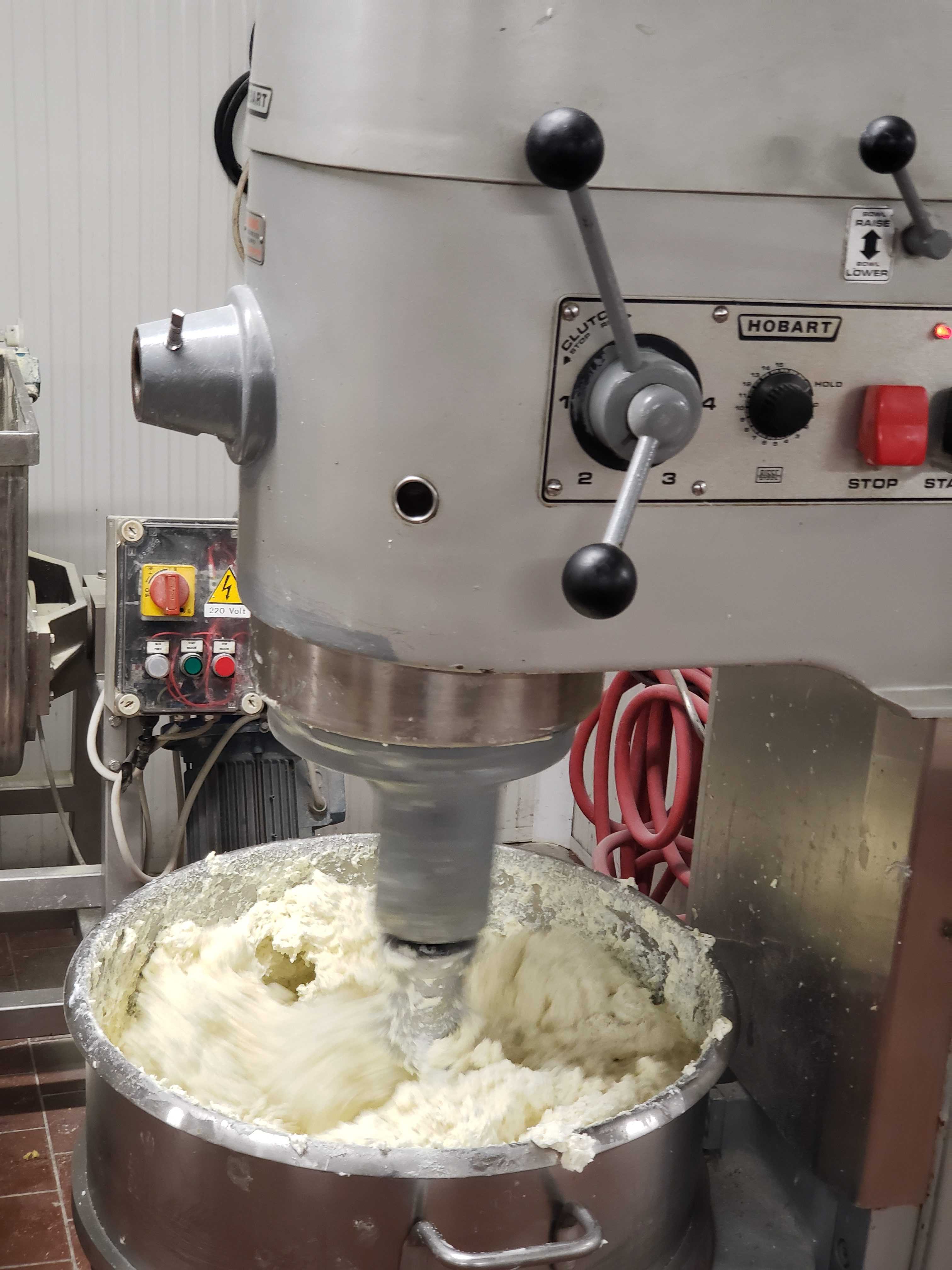 One of his basic products is a ravioli which is a stuffed pasta composed of a variety of fresh, all-natural fillings sealed between two layers of thin pasta dough.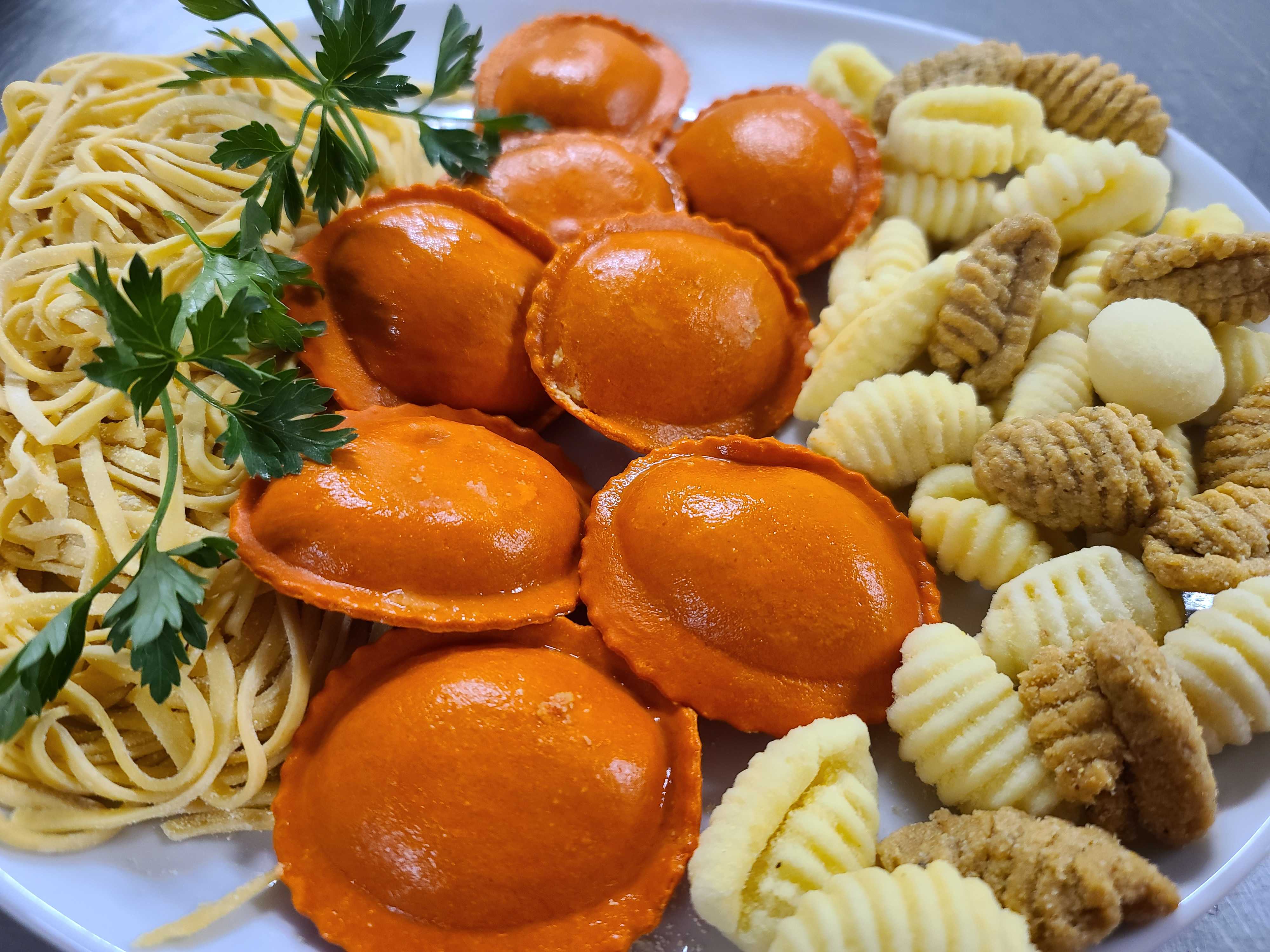 Some of those ingredients filling the pocket include lump crab, artichoke hearts, manchego which is a soft Spanish cheese white and creamy in texture. He couples that with spicy peppers and chorizo. Other ravioli's are stuffed with rock shrimp or roasted baby eggplant. There are 22 varieties to choose from.
Torte­llini, also known as cappelletti, are ring-shaped pasta stuffed with a variety of twelve unique fillings. Tortelloni has a similar shape to tortellini but is larger. There are nine different stuffings to choose from, including chicken, lobster and butternut squash.
Gnocchi are thick, soft dough dumplings and are as light as a feather and are made from fresh potatoes grown in the US and ricotta cheese. The artisan-style fresh pasta cuts include gemelli, pappardelle, cavatelli, lasagna, spaghetti, fettucine, linguine and rigatoni. The flavors of those pasta fresca cuts include egg, spinach, squid ink, straw & hay and tri color.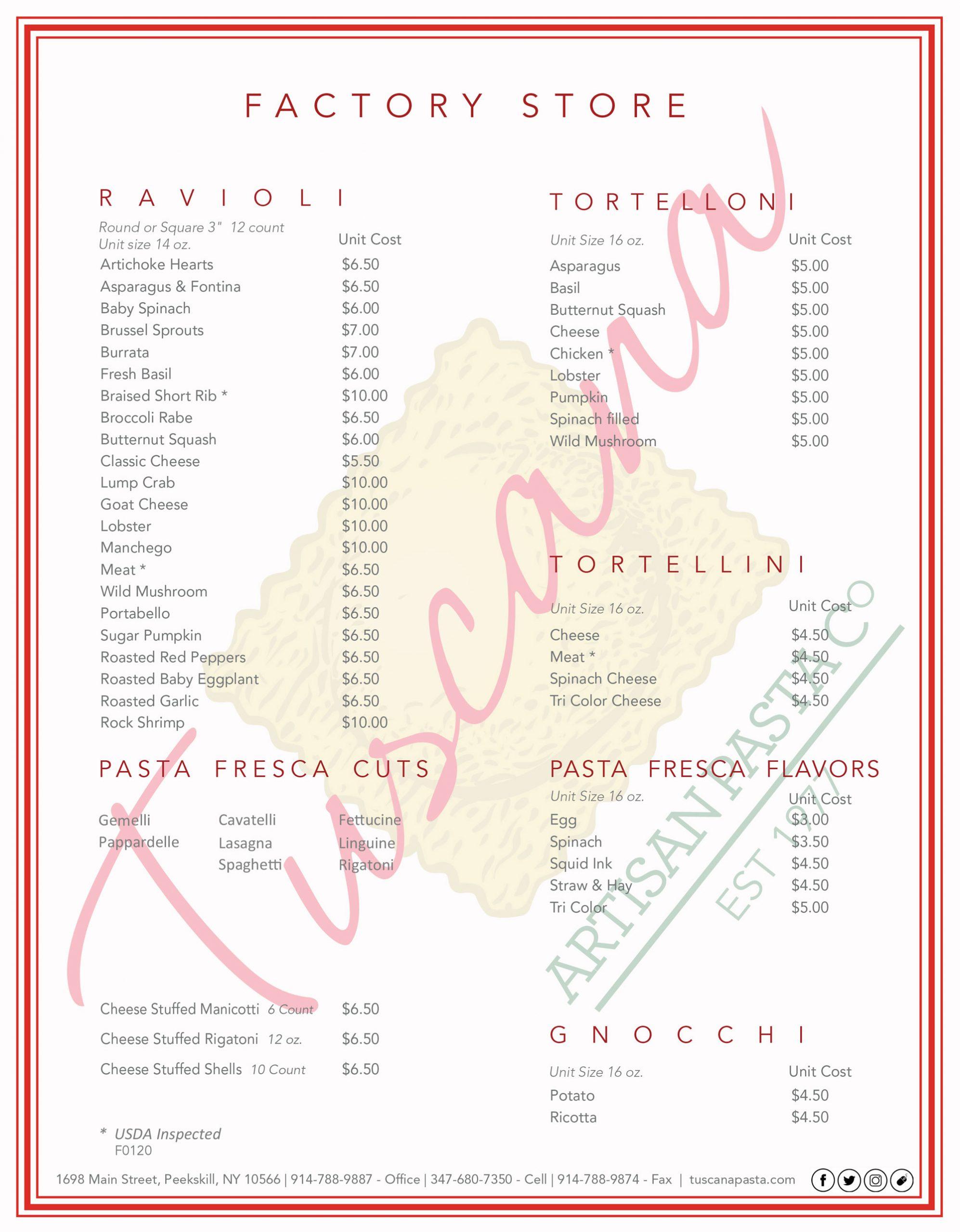 !