Civic group proposes new plaza on shortest street in downtown
When James Brown's daughter Esther was born in the mid-1700's the only way to get around Peekskill was to walk or ride in a horse-drawn carriage. Her father, a prominent landowner, businessman and philanthropist, named the short street that runs alongside the triangular Flatiron Building between Brown and South Division streets after her. The street to the east is named after her younger sister Elizabeth.
If Esther were alive today, she would most likely be in favor of the proposal submitted Monday to the city by civic group Peekskill Walks to make the street that bears her name a pedestrian park.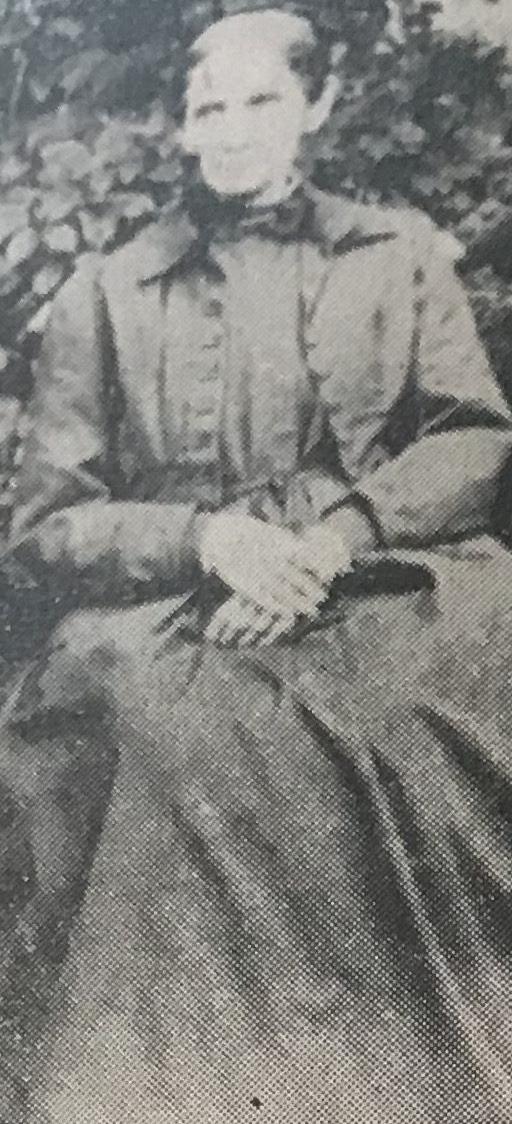 The submitted proposal identified Esther Street as the first place to easily and inexpensively create a dynamic public space. The new space in the downtown would incorporate dining, music and recreation.  "We've thought for a while that Peekskill needs more trees, green spaces and sitting areas downtown. The city is designed to give priority to people in vehicles. We'd like to see a better balance of how we allocate our public space," reads the 16-page proposal.  The group has a few dozen active members and a few hundred members who have participated in events, meetings, petitions and vigils.
They've requested that the city close Esther Street to cars, which will allow for the Bean Runner and Peekskill Coffee House to increase outdoor dining capacity as well as allow music, movies, yoga, food festivals, pop up art galleries and rotating exhibits to be offered. Sunny Clover, owner of the Peekskill Coffee House supports the concept especially in light of restrictions that continue to limit people inside shops and restaurants. Creating more outdoor space is something she supports. "I do believe that as we move forward with more residential units and shops in the downtown that creating open public spaces and having our streets be more walk friendly will be an attractive addition to our city."
Owners of 201 S. Division Street and the BeanRunner Café, Drew Claxton and Ted Bitter, note their business has been the one functional business on Esther Street for 12 years and they are providing conditional support for the proposal given their concerns around parking and loading zones and potential conflicts with outdoor music and their establishment's indoor music offerings.
The lack of a left-hand turn from Brown Street onto S. Division Street is an issue that Bitter and Claxton spoke to Peekskill Walks about. The group incorporated that concern into the proposal and is petitioning the city and county to allow a left-hand turn which would make it easier to park on S. Division Street according to Bitter and Claxton. The other business that fronts Esther Street is Raphaelina's hair salon and the Third Eye Studio which fronts on S. Division Street but can be accessed through the Bean Runner Café.

There would be no outlay of capital from the city for this plaza, just staff time and use of planters, street furniture and trash cans that the city already has, said the Peekskill Walks proposal. There would be a decrease of three parking spots if the street was closed to cars, but two spots would be gained on Brown Street where planters would be closing off the access to Esther.
"The block could be so much more than a dreary alley that serves as a cut-through for drivers," said Conor Greene co-founder of Peekskill Walks. "Instead of an uninviting gateway to downtown, this could be the first of a network of park and civic spaces."
The next steps would be that the city works with adjacent businesses to expand their outdoor seating. Businesses are responsible for daily set -up and storage of their seats and tables. The logistics around the buildout of the public space with seating that would remain in place for the summer and fall seasons is a next step if the city gives the green light to the proposal.  Lighting, bike racks, art and other amenities would come from the city.
Peekskill Walks member Cathy Martone did outreach to community groups including the Garden Club of Peekskill, Peekskill Rotary Club, Business Improvement District, Chamber of Commerce, Conservation Advisory Council and Peekskill Arts Alliance. The result has been positive with such groups as the Garden Club offering to plant and maintain large planters and the BID donating surplus planter barrels. Martone was also instrumental in submitting a Peekskill Walks application for an AARP livable communities grant which will be determined next month.
Peekskill Walks received in-kind services of architect Joe Thompson, who is a member of the group, for the preliminary drawings seen here.