The Peekskill teenager charged by the FBI as the mastermind of an international online forum that bought and sold files of stolen identities for hundreds of thousands of dollars will have to wait until January to find out if he's trading his bedroom on Union Avenue for a federal prison cell.
Conor Fitzpatrick, a 2021 graduate of Peekskill High, pled guilty on July 13 to three criminal counts that could put in him in federal prison for up to 20 years or more, and involve fines and restitution of over $1 million.
Fitzpatrick, who is out on custody on a $300,000 bond, was originally scheduled to appear in the Alexandria, Virginia courthouse today, Nov. 17, to learn his fate.
In court papers last month, attorneys for Fitzpatrick asked for an extension of the sentencing date.
"In support of his position at sentencing, Mr. Fitzpatrick has retained a number of experts to evaluate various aspects of Mr. Fitzpatrick's mental health. These issues have been brought to the attention of the government," his attorneys wrote.
"One of the experts, who is conducting a psycho-sexual evaluation, has recently informed counsel that because of her workload, she does not believe she can complete her evaluation and prepare a report in time for the current sentencing date. This expert has informed counsel that her report can be completed no sooner than December 15, 2023."
The new sentencing date for Fitzpatrick is Jan. 19, 2024. The U.S. Attorney's office in the Eastern District of Virginia agreed to the extension.
Judge to rule on plea deal from government
Federal Judge T.S. Ellis III wrote in the court papers that any deal struck between Fitzpatrick's attorneys and the government is not binding but rather "… a prediction, not a promise."
The three federal charges are conspiracy to commit access device fraud, solicitation for the purpose of offering access devices and possession of child pornography. The first two carry maximum sentences of 10 years and fines up to $250,000 each while the third could involve a sentence of 20 years along with the fine. All three require full restitution.
Fitzpatrick was arrested during the March 15, 2023 raid at his home.
Fitzpatrick, who used the screen name "Pompompurin," sold memberships including a "God" membership offering almost unlimited access to hacked websites he listed on his BreachForums site. He sold bank account information, Social Security numbers, login information for compromised online accounts and usernames and passwords to access accounts with service providers and merchants.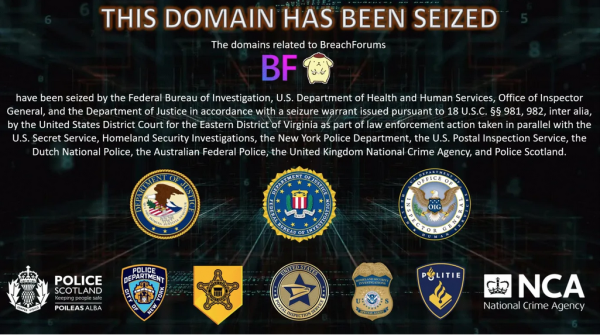 On March 14, 2023, the day before Fitzpatrick's arrest, there were approximately 333,412 BreachForums members. According to the government it was the largest English-language database when it went offline.
As part of the plea deal, Fitzpatrick agreed to make restitution for $698,714 he and his staff and co-conspirators gained through the buying and selling of stolen information on the BreachForums site.
Government attorneys are still gathering the facts about the damage done by Fitzpatrick, writing in court papers that "… counsel anticipates receiving at least one additional victim impact statement and it is possible that any additional victim impact statement(s) may alter the Court's calculation of the loss amount that applies to the defendant's convictions on Counts 1 and 2. The loss amount is a factor used to determine the defendant's offense level …"