Peekskill police arrested a 65-year-old resident of Crossroads Apartments last week and charged him with three felony counts in their ongoing work to take drugs off Peekskill's streets.
The arrest of Michael Owens on November 9 came after an investigation by the Peekskill Police Department with the assistance of the Westchester County Narcotics Unit. Owens was charged with two counts of criminal possession of a controlled substance in the 3rd degree (class B felony), and one count of criminal possession of a controlled substance in the 2nd degree (class A-II felony).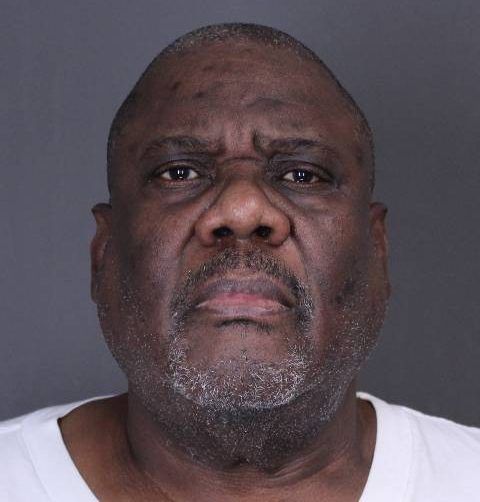 Police called the arrest the result of an extensive investigation in to the sale of Phencyclidine (PCP) occurring in and around the city of Peekskill. They seized a large quantity of suspected Phencyclidine (PCP), along with over $80,000 in United States currency.
Their investigation is ongoing and anyone with information is urged to contact the Peekskill Police Detective Division at 914-737-8000 or email [email protected] Anonymous tips may also be made at www.cityofpeekskill.com under the crime tips section.
Owens has a criminal record dating back to 1999 when he was in the Westchester County jail, according to court records. Records from a 2008 criminal case against a Michael Owens remain under court seal.
Michael Owens Jr., 36, who has used the Brown Street address at times, has an extensive criminal record. He has served two terms in state prison and is currently imprisoned at Otisville State Prison on a felony weapons charge.
The ongoing work against the local drug trade
Peekskill police, working in coordination with county, state and federal agencies, have continued to arrest drug dealers. Five years ago, Edward Holliman, 63-years-old at the time, was sentenced to 11 years in federal prison.
Holliman supplied and distributed crack cocaine in and around Bohlmann Towers from his mother's apartment there and managed several other dealers to whom he supplied the drugs, according to officials. Police recovered more than 50 grams of cocaine after obtaining a warrant. Officials said Holliman sold and distributed between 2.8 and 8.4 kilograms of crack cocaine between 2013 and 2017.
"Edward Holliman has been a persistent threat to the public safety of Peekskill residents and a major distributor of crack cocaine in Bohlmann Towers for the past 15 years," said then-Police Chief Donald Halmy. "His arrest and successful prosecution will surely serve to improve the quality of life of residents of the building."
In August of 2022, three Peekskill residents were arrested after being accused of having illegal weapons and drugs. City of Peekskill Police executed a search warrant along with the Westchester County Department of Public Safety and Putnam County Sheriff's Department on two separate residences in Peekskill and Lake Peekskill.
Authorities seized more than 400 grams of cocaine, 187 glassine envelopes of heroin, about 8 pounds of marijuana and more than $28,000 in cash.
The three Peekskill residents arrested were Masi Smith, 29, Katherine Chacon and Shadieq Desland. Smith and Chacon were charged by Peekskill police with third-degree criminal possession of a controlled substance, a felony; fourth-degree criminal possession of a controlled substance, a felony, and two misdemeanors for criminal use of drug paraphernalia. Smith and Desland faced charges by Putnam County Sheriff's Department for drug and weapons possession.
In February of 2018, police arrested three men they said had been transporting heroin from the Bronx to Peekskill, where it was sold and caused multiple overdoses in the area.
Peekskill residents Mark Mair, who has spent time in prison for manslaughter, and John Brown and Bronx resident Charles Pritchett were charged in the operation. Peekskill police said more than 200 bags of heroin were found as the Westchester County Heroin and Opiate Task Force helped them search Pritchett's SUV and a home on Old Bay Street.
Brown, 58, Mair, 58, and Pritchett, 65, at the time of their arrests, were all charged with felony counts of third-degree criminal sale of a controlled substance and fourth-degree conspiracy.
On Feb. 16 of this year, troopers from the New York State Police Cortlandt barracks arrested Lee Anthony McLeod, 40, of Peekskill, for fourth-degree criminal possession of a controlled substance and first-degree reckless endangerment, felonies, and Dashe Leach, 34, of Peekskill, for seventh-degree criminal possession of a controlled substance, a misdemeanor.
The state troopers, with assistance from the Peekskill Police Department and the U.S. Department of Alcohol, Tobacco and Firearms, executed a search warrant at a home in Peekskill tied to a Jan. 28 shooting incident in the town of Cortlandt.
Crime trending down in Peekskill
Total crime incidents in the first six months of 2023 are heading on a downward trend in Peekskill according to statistics released by the state Division of Criminal Justice Services.
For the period from January to June, a total of 154 incidents were reported by the Peekskill Police Department. The totals spiked dramatically from 2021 to 2022, rising from 204 to 344.
In the full year of 2022, there were 68 violent crimes, 11 robberies, 54 assaults, 17 burglaries, 250 larcenies and nine motor vehicle thefts. All of those figures were nearly double the totals in 2021. There was one murder in 2022 and two rapes reported in 2021 and 2022.
However, projecting the 2023 six-month totals to a full year, the numbers are declining rapidly. Total incidents would drop to 300 compared to 344 last year. Violent crime projects to 60 this year versus 68 last year and burglaries would be down to 12 from 17 in 2022.
In the first six months of 2023, there have been 113 larcenies, six burglaries, two murders, no rapes, and 124 total property crimes. Those figures generally are returning to 2021 levels after spiking in 2022.