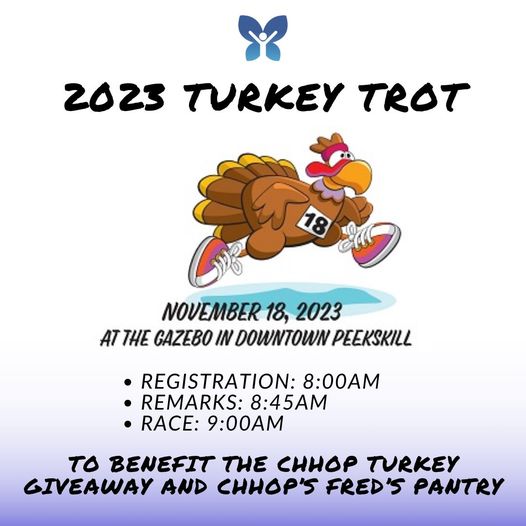 You can wobble, hobble, strut or run at this year's annual Caring for the Homeless and the Hungry of Peekskill (CHHOP) Turkey Trot. This year's annual event will take place this Saturday, November 18, 2023 in downtown Peekskill. Beginning at the Gazebo, gobblers will wear their best costumes and run, walk, or trot their way through a one mile course carrying a turkey, ham or chicken in hand to help stamp out hunger in Peekskill this Thanksgiving. Registration is free with a donation of a turkey, ham, or chicken. Registration begins at 8:00 am at the Gazebo or pre-registration can be done online. The race begins promptly at 9:00 am. When the dust of the race settles, and after all of the trotters have hobbled away, CHHOP distributes all of the food to local families in need.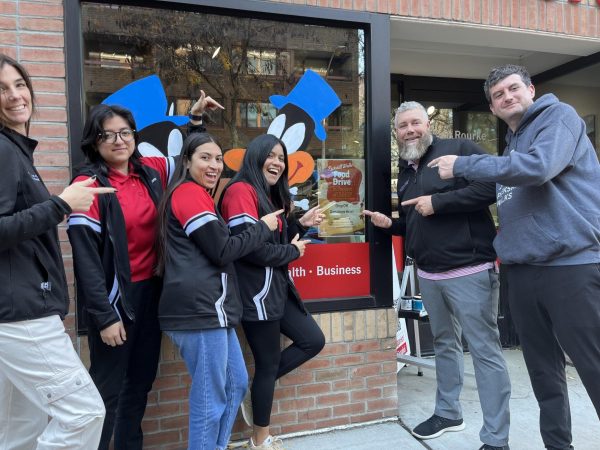 What is a Thanksgiving Turkey without the sides? Just a turkey. Peekskill Walks, an organization dedicated to helping improve safe streets and walkability in Peekskill realized that a Thanksgiving Turkey is just a turkey without the sides. Therefore, they teamed up with CHHOP and six local businesses throughout the City, who generously dedicated space in their business, and placed non-perishable donation boxes. Non-perishable food donation boxes are located at the Peekskill Coffee House, Copy Center & Services, Kyle Rourke State Farm, the Central, Benny's Brown Bag, and Fuhgeddaboudit Deli. Donations can be dropped off through Nov. 19th! In addition, Peekskill Walks will be hosting a PreThanksgiving Happy Hour at Slainte on November 18th from 2:00-4:00 pm where they will be collecting non-perishable food donations as well. The food collected will go to Fred's Pantry. 
To view photos from the 2022 Turkey Trot, visit the CHHOP Facebook Page. 
To view a video of the 2022 Turkey Trot, click here. 
---
Please remember November is our big annual fundraising campaign at the Peekskill Herald – where every dollar we raise is matched, dollar for dollar, by major national funders through our partnership with NewsMatch. Every dollar counts and helps keep this 501c3 organization thriving. 
If you enjoy seeing events like this publicized and our hyperlocal Peekskill Centric news articles please donate by visiting Support the Herald. We only exist with your support. The Peekskill Herald is a 501c3 charitable organization and all donations are tax-deductible. Don't forget to subscribe to our daily email informing you of all of the newest content delivered directly to your inbox.