On the 11th day at the 11th hour of the 11th month of the year in 1918, major hostilities with Germany were ended when an armistice went into effect and officially ended World War I. For many years, Armistice Day honored those who fought in World War I. In 1945, World War II veteran Raymond Weeks, dubbed by Elizabeth Dole as the "Father of Veterans Day" pushed Congress to change Armistice Day to Veterans Day to celebrate all veterans and not just those of World War I. Nine years later in 1954, Congress and President Dwight D. Eisenhower signed and passed a law officially changing Armistice Day to Veterans Day. America has been celebrating Veterans Day ever since.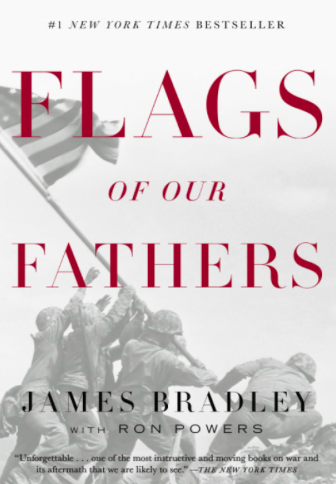 In Peekskill, the Joint Veterans Council helmed by Greg "Doc" Emery conducted the Veterans Day ceremony for many years.  Greg Emery, a Peekskill native and WWII veteran who was at Iwo Jima was written about in the famous book Flags of Our Fathers. The book is available at the Field Library. He was also featured in a fascinating 2020 article by The Palm Beach Post where he marked Veterans Day that year thinking of all he saw in the Pacific Theater and the buddies he lost. He also discussed what he witnessed at the famous rising of the Stars and Stripes on Iwo Jima. After Greg Emory moved to Florida, the Peekskill American Legion began conducing the ceremony and has been doing that for the past 28 years. Over the past 18 years Post Commander John Donohue has been at the helm as the Master of Ceremonies.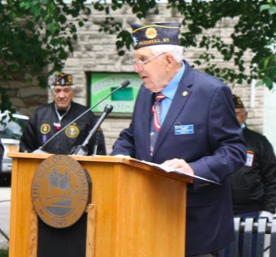 At 10:00 a.m., Saturday, November 11th at Memorial Park, the City of Peekskill and the Peekskill American Legion, Captain Oliver C. Chase Jr. Post 274 will celebrate veterans with a Veterans Day Ceremony. The ceremony will honor all surviving veterans and those serving in our military today. All citizens are urged to attend to show their gratitude for a country who has never lacked young men and women who were willing to place themselves in harm's way. Post Commander John Donohue states, "We urge every citizen to come to our services and join us in honoring and praying for all of our active and retired comrades and their families and demanding they be properly equipped and supported in their missions and when they come home and need follow up care."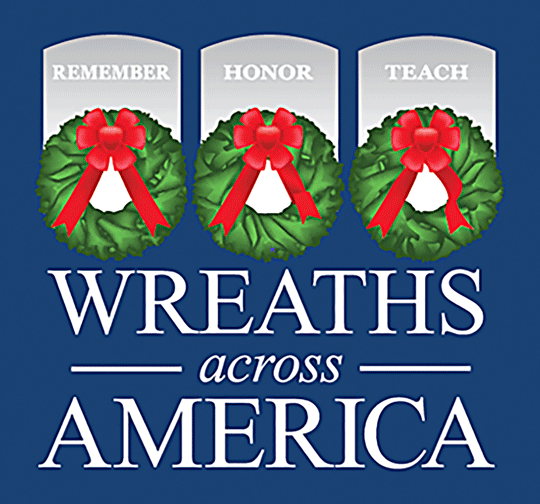 The Peekskill American Legion, Captain Oliver C. Chase Jr. Post 274 is very active, vibrant and a pillar of the Peekskill community.  Not only does the Peekskill American Legion conduct the Memorial Day and Veterans Day Ceremonies, but every year they also participate in the Wreaths Across America program. This year on Saturday, December 9, 2023 at 12:00 p.m., the American Legion invites all to attend a ceremony by at the Assumption Cemetery on Oregon Road in Cortlandt Manor, to honor those killed in action as well as other local veterans. Starting at 9 a.m., wreaths will be placed on the headstones throughout the cemetery of those who served in the Armed Forces. This annual event honors veterans and advances the Wreaths Across America mission to "Remember, Honor and Teach" to ensure that the memory of those who served our nation along with their deeds and sacrifices endures." If you would like to donate to this worthy project or help the American Legion lay wreaths on the graves of those who served in the Armed Forces on December 9th, contact the American Legion Post 274 Commander John Donohue via email at [email protected] or write them with your donation to the American Legion Post 274 P.O. Box 21, Peekskill, NY 10566 making it out the Wreaths Across America program. There will also be return address envelopes at the Veterans Day Ceremony for those who wish to donate.
---
Please remember November is our big annual fundraising campaign at the Peekskill Herald – where every dollar we raise is matched, dollar for dollar, by major national funders through our partnership with NewsMatch. Every dollar counts and helps keep this 501c3 organization thriving. 
If you enjoy seeing events like this publicized and our hyperlocal Peekskill Centric news articles please donate by visiting Support the Herald. We only exist with your support. The Peekskill Herald is a 501c3 charitable organization and all donations are tax-deductible. Don't forget to subscribe to our daily or Saturday roundup email informing you of all of the newest content delivered directly to your inbox.