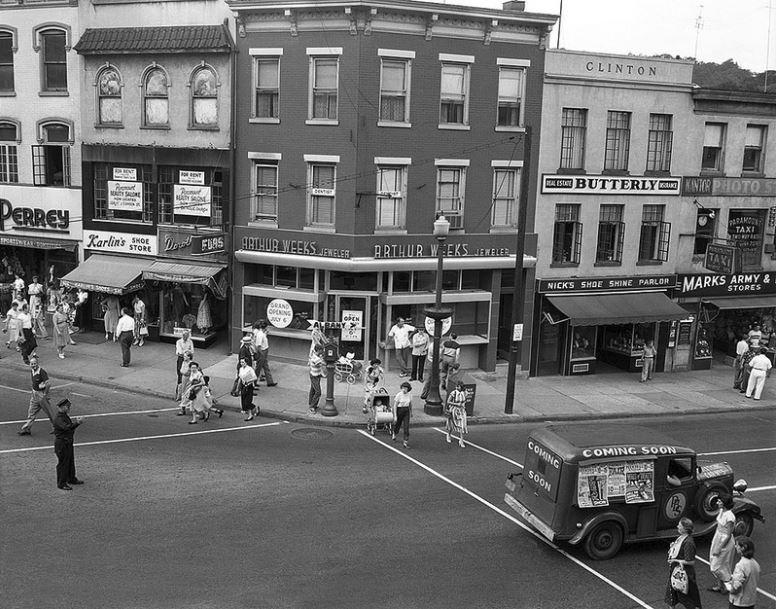 John Weeks, great-grandson of the founder, closed the business after 122 years last month. Generations of families walked through the doors of the elegant storefront to purchase jewelry that became treasured family heirlooms.  Trust was a contributing factor in the businesses success because it was based on relationship and integrity.  During the past four decades shopping patterns have shifted. Twenty years ago malls took business away from downtowns and today online purchasing is the norm.
The prime retail location at the corner of Division and South streets will continue to sell jewelry according to William Schunk, who is purchasing the building from Weeks. Schunk says he's got an experienced jeweler who is relocating from Poughkeepsie and that he's signing a five year lease. There were limitations on what kind of business could go into the space, because  there is no back loading entrance.
Schunk, who owns United Real Estate across the street from Weeks, intends to convert  the office space on the second and third floors into four residential apartments.  He says they will be 'close to high end' rentals with granite countertops and top-of-the-line appliances.