The New York Forest Rangers who spent yesterday combing the woods of Depew Park and Blue Mountain Reservation left Peekskill about 6 p.m. and didn't find Jason Sacasari Martinez, 22, who has been missing since August 15.
Reached at his office in New Paltz this morning, Forest Ranger Joe Pries said their search of the nearly 1,000 acres of both parks showed nothing unusual.
According to a Department of Environmental Conservation spokesperson, yesterday, Sept. 5  at 7 a.m., Peekskill police reached out to Forest Ranger Pries to assist in the search for a missing 22-year old. Rangers and Peekskill police started preliminary searches last week. Yesterday, seven Rangers joined volunteer searchers, law enforcement officers, and K9 units in the search. The search was not successful. Peekskill police have paused the search while pursuing investigative leads, said the DEC official.
Peekskill Police Lt. Adam Renwick said their "investigation into Jason's disappearance will continue. We will keep working collaboratively with others agencies to try and locate Jason as quickly as possible." Those other agencies include the Putnam County sheriff's office and the Westchester County police said Renwick.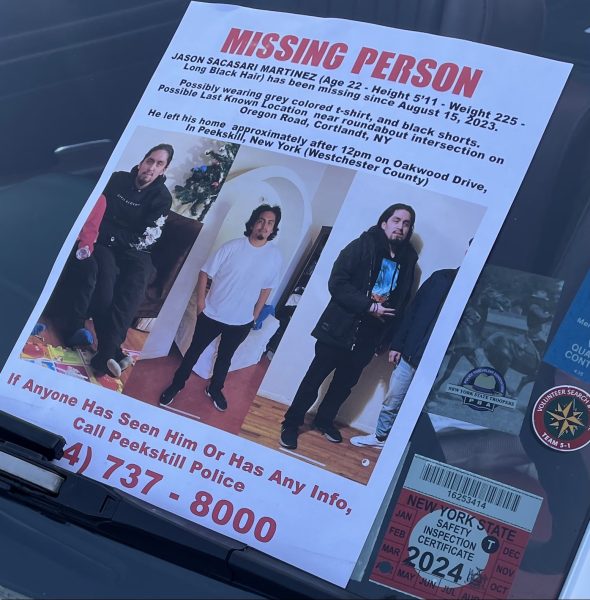 Martinez left his home on Oakwood Drive around noon on Tuesday, August 15 and was last seen walking along by the roundabout on Oregon Road in Cortlandt.
This story was updated at 12:45 p.m.  with new information provided by the Department of Environmental Conservation (DEC).