Preserving History of Peekskill's Juneteenth Celebrations
76 page document a labor of love
"Wake Up America, Peekskill Did," is an ignominious motto ascribed to Peekskill during the Paul Robeson riots in 1949. What is less well known is how Peekskill honored and celebrated Juneteenth, the two-year-old federal holiday, long before it became legally recognized. The history of Peekskill's acknowledgment of Juneteenth, beginning in 2011, is chronicled in a comprehensive document created by Smith Street resident Aishah Sales and displayed on the city's website here.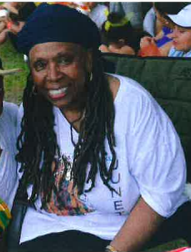 Sales, who is one of the founders of the Peekskill Juneteenth Heritage Committee, wrote a 76-page history telling the Peekskill story of Juneteenth, also known as Emancipation Day or Freedom Day, the oldest continuously celebrated African American holiday. 
White Plains was the first city in New York State to organize a Juneteenth celebration in 2005. Five years later, Valerie Swan, the executive director of Peekskill's Youth Bureau, formed the Juneteenth Heritage Committee to bring the celebration to Northern Westchester. 
Swan was the catalyst for the event in Peekskill. She considered teaching the community about the history of Juneteenth as part of her job, and in 2010 she invited members of civic groups, citizens and representatives from various religious congregations to be on the planning committee. She had 3,000 palm cards printed with facts on one side and 'save the date' on the other.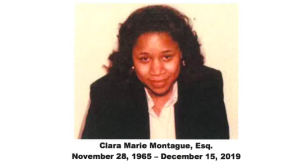 The Heritage Committee produced nine years of celebrations, and in 2020 – the first year of the pandemic – the NAACP organized a virtual recognition of Juneteenth. After the pandemic, the Heritage Committee was winding down, said Sales, and they decided to pass the baton to the Youth Bureau to organize. This year's Juneteenth celebration is scheduled for Saturday.
Over the years the Heritage Committee raised some $11,000. As they disbanded, they donated $2,500 to SunRiver Health (which began as Hudson River Health Care), founded in 1975 by four African American women from Peekskill who came together to address the shortage of accessible, affordable and quality healthcare services in the city. Mary Woods, Willie Mae Jackson, Pearl Woods and Reverend Jeanette Phillips are known as the "Founding Mothers".  A special recognition is given to these women at the beginning of the history. Rev. Phillips is the last surviving member of the Founding Mothers.  The remainder of the funds raised by the Heritage Committee was donated to the Youth Bureau, said Sales. 
The founding members of the Heritage Committee – Leslie Masson, Marbeth McGowan, Wilfredo Morel, Glenetta Kinard-Phillips, Rev. Jeannette Phillips, Kenneth Phillips, Nalini Purvis and Sales – were reminiscing about all the work they did and the assignments people had and how they began meeting in November to plan for the following June: "It didn't start out being 76 pages," said Sales, a retired high school and college math teacher. It just kept growing." Luckily, she had saved flyers and photos from the nine years of Juneteenth activities, and she found herself saying to herself, 'we can't leave this out.' She'd send the document around to committee members saying 'Final Draft' and then she'd find more information and have to add to the 'Final Draft' with 'Final, Final Draft'. It wound up taking her a couple of weeks to put it all together. 
In pulling the material together she said she realized the work that was done was so important and "I felt very good about it. If you don't write it, you lose sight of it.  It was important work and a lot of energy and love went into it."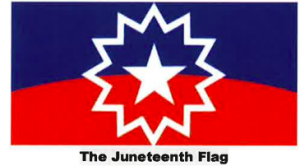 The document is filled with pictures and captions, along with detailed biographies describing each of the grand marshals from the nine years. The grand marshals range from a former New York State governor to an NFL football player to active members of the Peekskill community.  There are listings of activities and details about the items that were for sale, such as T-shirts, for fundraising along with notations about the many social events held in the months prior to Juneteenth.  Pictures of marching bands, entertainers and dignitaries on the city's showmobile stage fill out the description of every year's festivities. 
Sales and her husband William moved to Peekskill in 1992 when they found a house big enough for their five children that they could afford. "We knew we couldn't afford Brooklyn or Manhattan, and our realtor showed us houses in Mt. Vernon and we couldn't afford them, so we came to Peekskill and moved into an 1897 Victorian." At the time her husband was teaching in the African American studies department at Seton Hall University in New Jersey, and she was teaching math in New York City schools. "Our youngest daughter was entering high school, and one of us needed to be here in Peekskill during the days," so she applied for a teaching job at Peekskill High School and worked there from 1995 to 2005. She retired from teaching at Westchester Community College in 2020. 
It was in 1992 that Sales reached out to Valerie Swan and asked about summer volunteer opportunities for her daughter – and her relationship with Swan was formed, leading to the invitation to be on the Heritage Committee planning Juneteenth. Sales' organizational ability, evidenced in her teaching of math, is prominently displayed in how her epic history of Juneteenth in Peekskill is conveyed.