Developer listens to public on plans for new self storage building and homeless shelter on Lower South Street
Community meeting focused on need for both facilities
In the sweltering heat on Tuesday evening, about 60 people sat under a tent at the Highland Avenue Spare Cube Self Storage site owned by developer Abraham Rosenberg and offered suggestions about what they'd like to see him build on an acre tract of land on Lower South Street. He already has plans to construct a self-storage building and a new shelter for Caring for the Hungry and Homeless Of Peekskill (CHHOP) on his narrow four acre parcel that borders the train tracks and Lower South Street. 
Suggestions ranged from solar panels to greenhouses and a community garden, along with a Ninja-type obstacle park, a skateboard park, a wedding hall, affordable housing, and a thrift shop. 
Members of the audience listened to a presentation from Rosenberg about the market feasibility that led him to propose building another self storage complex. "This area is underserved when it comes to storage. People are moving from houses into small apartments and need storage space," he said. "I have 700 units at this location and just opened a new one last week, and already have a waiting list." He also mentioned that there is minimal traffic impact at a storage facility, except for the beginning of a month when people move their items into the units. "They don't come and visit their possessions." There are no tractor trailers, and no schools are needed.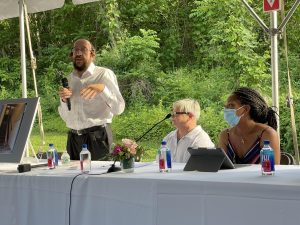 The three-story self storage building will be at the southernmost end of the property, roughly across from the McDonald's at the Blue Mountain Shopping Center. The parcel immediately to the north of the proposed self storage building will remain undeveloped because of its narrow dimensions and a 50 foot setback requirement. The third acre is the piece Rosenberg has opened to suggestions. 
A new home for CHHOP
Community members who sat at round tables adorned with white tablecloths, small flower arrangements, bottles of water, pens and notepads listened to a presentation from Cynthia Knox, chief operating officer of CHHOP about the need for the new facility for the organization. 
Knox explained that CHHOP provides more services than just a shelter for those who have found themselves homeless. She detailed the five programs the organization provides for the community. The five programs are divided into Preventative Services (Fred's Food Pantry, Turning Point and RISE) and Immediate Need (Jan Peek House for veterans, Department of Social Service clients and Emergency Services). 

Fred's Food Pantry provided food to 60,000 people in 2021, representing 15,000 households.   CHHOP is estimating a 30 percent increase in need during the balance of this year due to inflation, the high cost of living in this area, and the expiration of child tax credits. "These are people in our community who never expected to find themselves standing on a line for food," said Knox who shared a testimonial from a client of the pantry. The Food Pantry is primarily privately funded and 26 percent of that is from individual contributions. 
"I am a widow with a two-year-old girl. Due to COVID and pneumonia, I lost my husband on April 5th, 2020. It has been very difficult to overcome this. I only work two or three days a week. During the circumstances we are going through, it has been impossible to find employment. All of this has been very hard and sad for me because I have had to go through this all on my own.  The help that you are giving us has been a great support. Thanks to this help I have the satisfaction to buy healthy food for my daughter. I can also buy organic milk. But the most important thing is that we have received this help to have something to eat.  I am very grateful for everything you do for us." 
Turning Point is another of the preventative programs CHHOP offers. It provides chronically homeless and disabled adults support services that lead to permanent housing. Of the 30 people employed by CHHOP, ten work in case management, and are assigned to work with individuals helping them find housing. Knox related a story about a recent Turning Point client who had been living in a tent for years and needed help in navigating how to cook in a kitchen and other skills related to having a permanent residence.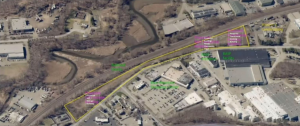 The third component of the three preventative services that CHHOP offers is Rehousing in Supportive Environments (RISE), which offers safe housing for domestic violence survivors. In partnership with My Sisters Place and Lifting UP Westchester, CHHOP finds safe housing for victims, case management and employment services.  
For its 30 year history, CHHOP has been providing a safe place for a person who has lost their home. The shelter is open seven days a week, 365 days of the year and offers case management, access to healthcare, education, behavioral services, employment assistance and independent living. 
Knox explained that people who come to the shelter are at a low point in their life emotionally and physically and when they walk into the current location, they see a set of stairs that look like a mountain to climb. "We purposely painted it bright to show them on a subliminal level they are welcome. Whether you've lost a modest or a grand home, you are at a place where you need to feel there is help and hope."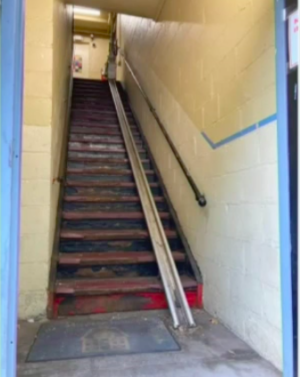 At 200 North Water Street, where the shelter has been located for three decades, there is no outside space for people to get some fresh air, there is very little privacy, and there is no stove in the kitchen. Meals have been provided by members of the community for the past 30 years. "Peekskill takes care of its own," she said to audience applause.  
Moving into a new building with space for a commercial kitchen where residents can learn culinary skills as a way to find employment is one of the benefits of having a building specifically designed for your needs, said Knox. She also mentioned the number of veterans CHHOP assists, and explained that it is the only organization in the Hudson Valley with a health care program for homeless veterans.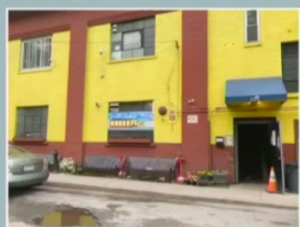 Residents and neighbors raise questions and concerns
In the last portion of the 75 minute evening, the audience was invited to ask questions of Rosenberg and Knox. A principal concern came from the landlords of the Blue Mountain Shopping Center across the street from Rosenberg's property and a tenant of the shopping center who said that his business involves children, and he's afraid that doing a project such as that proposed will impact his business. Knox replied that she'd welcome talking to him about his concerns and would be happy to meet with the tenant and landlord. 
She explained that residents of Jan Peek House would not be hanging out around McDonald's because there will be programs for them to be involved with in the new building.  
A few residents and a business owner to the north of the project raised concerns about the environmental risks of the site, given its industrial history. Rosenberg explained that they will go through the process for site plan approval that involves State Environmental Quality Review Act (SEQRA).  Another resident asked where the project was in its timeline, and the audience was told the Common Council heard about the proposal for the first time two weeks ago. 
"We were instructed to go to the public and have this community meeting and take the feedback. We're looking to incorporate what we've heard and return to the Council on June 20," said Chris Lupine, the engineer working with Rosenberg. He suggested people email or call Council members with their opinions on the project. 
Editor's note: The developer, Abraham Rosenberg, has in the past provided sponsorship of content in Peekskill Herald regarding this community meeting.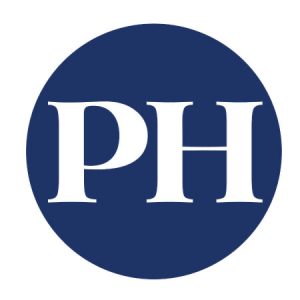 Care about Peekskill? Want to keep informed about how this city is changing? Support local journalism with a monthly contribution here.