Is our thinking about high rises all wrong?
Have you ever thought about what was there before your house or apartment building? What might your neighbors have thought when your building went up? 
Given the rampant homelessness in our region, those of us with safe and stable housing should consider ourselves lucky.  I'm fortunate enough to live in a beautiful single family house built in the early 1900s.  But a look back at old maps of Peekskill reveals my house – though considered old now – sits on what was once a pristine forest.  And of course, we're all living on land that was once inhabited by the Kitchawans.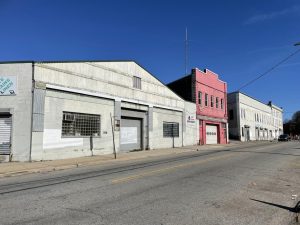 A recent Peekskill Herald story recapped a proposal to the city council to build a nine-story apartment building at the old White Plains Linen site on Highland Avenue.  That article posted on Facebook solicited a lot of negative comments from readers: "it's way too big for the area", "enough of the all buildings", "these buildings are taking over our town!".  Peekskill City Council members apparently concurred, with each calling the proposed project as too large for the area.
But it's worth considering: what will happen if we don't build such new buildings? Where would you be living if whoever built your house or apartment had been told: "it's too high" or "it doesn't fit the character of the neighborhood"? Where will the people that would have occupied the top floors of that "too tall" building going to live instead? 
What many people don't know is that we actually built far less housing in the past 10 years than at  almost any point in the past.  This is as true in Peekskill as it is in Westchester County as a whole, as it is nationally. Peekskill added 1,224 units of housing in the 1980s, but just 770 in the 1990s, 741 units in the 2000s, and only 51 units between 2010 and 2017.   The Westchester County Housing Needs Assessment found that the county would need to add 11,703 new affordable units to provide for its residents' needs.  Nationally, we're short 3.8 million units of housing as of 2020, according to Freddie Mac.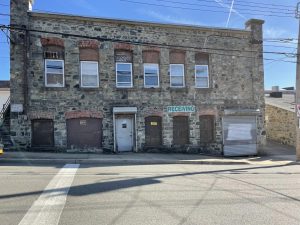 Whether you're a buyer or a renter, everyone is struggling from the effects of too little housing: higher housing prices, higher rents, and an increase in homelessness.  A shortage of "starter homes"  means young families struggle to afford a first home.  In 2019, 36.7% of Peekskill renters paid more than half of their income in rent – higher than any other city in Westchester.    Many of us worry that our neighbors are at risk of getting priced out, including some long time residents. Others watch their grown children settle many towns away, unable to afford a place to live where they grew up.
Walking around town you'll see a few buildings under construction – on Main St., Division St., Park Place. Those who follow planning committee meetings and city council meetings know that many more construction projects have been proposed and are planned.    Though Peekskill, like any other city, has never really stopped changing, we get used to the way Peekskill has looked and felt in the time we've lived here, whether we've been here for 2 years or 50. New buildings do change the feel of a neighborhood.  There are valid concerns about infrastructure, schools, and traffic.
Many also associate new high rise apartments with higher rents.   But it's important to understand that these new buildings aren't the cause of the higher rents. In fact, the evidence points in the opposite direction: new buildings help keep rents in nearby buildings in check, giving new residents a place to go without displacing current residents.  This video from Vox explains it well.
We should also consider the costs of not building. Let's consider again the people that would occupy those new apartments.  Like all of us, they need to live somewhere. Would we prefer they live in newly constructed single family homes, which take far more space per person, use previously undeveloped land, and require residents to travel farther to get to work, school, or shopping? Or would we prefer they live in dense, walkable, transit-accessible areas like downtown Peekskill?  If you care about climate change, bear in mind that households living in apartment buildings with five or more units use ⅓ the energy that families living in detached single family homes do.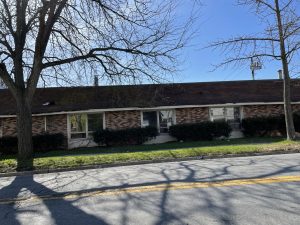 We're all entitled to our opinions about whether a nine-story building should be allowed at the White Plains Linen site.  But before you dismiss it, consider the alternatives.
Luke Davenport is a newcomer to Peekskill, having moved here in August 2020.  He runs a small business analyzing data for NYC public schools.