History Explained in Books and Videos at Museum Program
It's a history extravaganza at the Peekskill Museum on Sunday, April 3 at 2 p.m. when John Curran, the resident historian, speaks about his 15 books and videos chronicling life in Peekskill.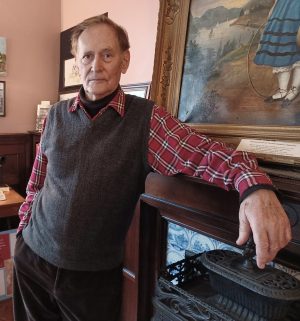 He will present a synopsis of each book and video he has penned and produced about Peekskill's history, and the interesting people who have made our community a haven on the Hudson.
John will take us on a whirl-wind "tour" of the many topics that have been the subjects of his deep dive into local history.
A must-attend event for history buffs and curiosity seekers, please join us for an enlightening and entertaining afternoon that includes autographed books for sale, refreshments and a chance to schmooze with your neighbors and meet new friends.