Beautify Peekskill contest open to all residents
Winner Gets $10 gift card to Hudson Creamery
By Regina Clarkin
Parents who are looking for something productive to occupy their children during the summer can give them the extra incentive of winning a $10 gift card to the Hudson Creamery when they enter the Beautify Peekskill contest sponsored by the Peekskill Parks Advisory Board. 
The contest will be running every month between now and October. The brainchild of Advisory Board member Lisa Bauer, the contest encourages residents to choose a spot near their home that could use a clean up. Clean up is defined as picking up trash or planting flowers, pulling weeds from the sidewalk or cleaning up a tree pit to make the space cleaner and greener. The contest is open to Peekskillians of all ages! 
It works when a contestant takes a 'before' picture, does the clean up and takes an 'after' picture. Both pictures can then be posted to Instagram with #BeautifyPeekskillJuly or email both the pictures to [email protected]
The deadline for the July contest is the 25th of this month. Once garbage has been picked up, contestants are encouraged to put it out for the garbage pickup during the weekly pickup on Monday or Tuesday.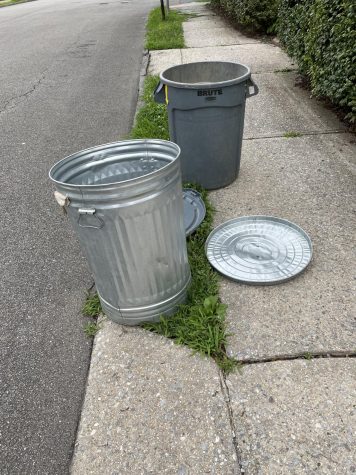 Bauer, who was raised in Peekskill and graduated from PHS in 1981 had moved away and returned to live here three years ago. She noticed the amount of litter everywhere and wanted to organize some sort of cleanup that she's seen happen in other communities. After reaching out to City Hall, it was suggested that she submit an application to join the Peekskill Parks Advisory Board. Through her membership on the board, she was able to spearhead this contest. 
 "I noticed at a recent Riverfront CleanUp Day a group of high school kids who were there volunteering.  They were working hard and having fun.  If given the direction I believe kids want to be part of something good," she said. The parent of two grown children, she has been volunteering for more than 25 years in the communities she's lived in. "I want to be involved in making Peekskill more beautiful." She goes out on Sundays and picks up trash where she sees it.