Personal fireworks still illegal in New York State
No formal celebration in Peekskill this year
By Regina Clarkin
Without an official fireworks celebration hosted by the city of Peekskill for this 4th of July holiday, residents may be tempted to stage their own.  Not so fast, says Lt. Jack Galusha of the Peekskill police department.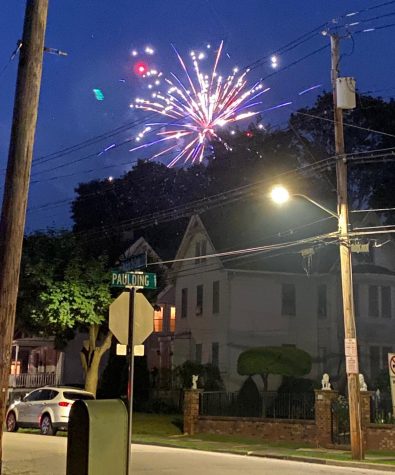 "The only legal fireworks in NYS are 'sparkling devices'. Sparkling devices are defined in the law as hand held or ground based devices that produce a shower of sparks as their primary pyrotechnic feature and DO NOT rise in the air, fire projectiles or produce a loud bang or explosion," according to NYS Penal Law Article 270.00 
The loud M-80 type of propelled rockets are illegal along with bottle rockets, Roman candles and other aerial fireworks and if people are found to be in possession of illegal fireworks they could be issued a summons and fined by the local court. 
"We do respond to all reports of illegal fireworks, not only during the holiday weekend, but throughout the year," said Galusha. 
Fireworks should NOT be reported using the 911 system, unless associated with an emergency (injury, fire, etc). The non-emergency number is (914) 737-8000 There have been no sale of illegal fireworks arrests this year said Galusha.