McKenzie team claims Democratic line on November ballot
Progress 4 Peekskill team to regroup before announcing November plans
By Regina Clarkin
Peekskill Democratic City Committee candidates, facing a challenge from a progressive wing of the party called Progress 4 Peekskill, held their position on the party's ballot line in Tuesday's primary election. Unofficial tallies from the Westchester County Board of Elections show Deputy Mayor Vivian McKenzie with 1,104 votes for Mayor, and challenger Conor Greene with 324. The totals are with 95 percent of precincts reporting and do not include early voting numbers and absentee ballots.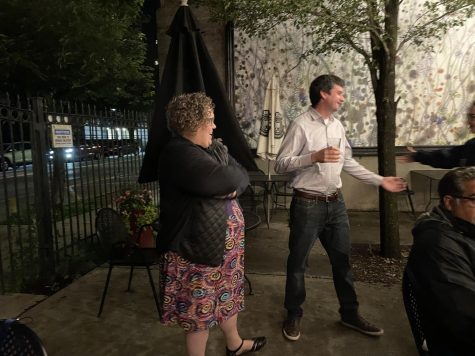 In the race for four council seats, incumbent Ramon Fernandez was the top vote getter with 946, followed by incumbent Dwight Douglas with 832. Rob Scott, a newcomer running with the Peekskill City Democratic endorsed candidates received 823 votes.
Progress 4 Peekskill candidates Amy Perlow, Amy Vele and incumbent Vanessa Agedelo received 486, 450 and 596 respectively. 
"Now is the time to unite. I'm excited about working together with all the Democrats in Peekskill," said McKenzie to supporters at the Bean Runner.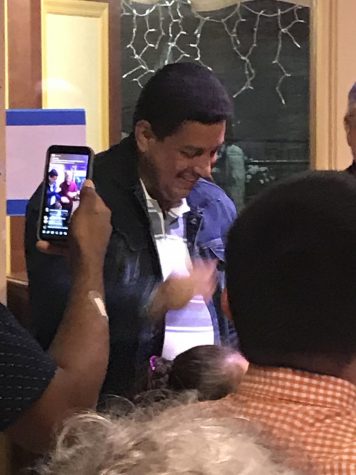 "I'm obviously disappointed in the outcome" said mayoral candidate Conor Greene,  but incredibly grateful to everyone who trusted me and my running mates with their vote, and especially everyone who donated their time and energy to our campaign. It was incredibly rewarding to watch this passionate group of neighbors come together to fight for the issues we care about, and we're proud of the way we ran a campaign focused on the issues. I am really fortunate to call Peekskill home and will keep working hard with friends and neighbors to make our city even greater. In the meantime, we are taking a few days to step back and consider what comes next and how we can best continue to advocate and fight for things like housing, the environment, and good government."
 Alison Begany contributed to this story