Chester Smith comes alive in talk at Peekskill Museum on Sunday
Debut of lecture series in memory of Calvin Schlick
By Diane Webster
For more than two decades, Calvert Schlick was an integral part of the Peekskill Museum. He served on the Board of Directors, was elected President numerous times, and contributed to programs and events at the Museum. "Cal," as his friends called him, died in February, but not before making a generous donation of $10,000 to the Museum's Building Fund, established to undertake needed repairs as it marks its 75h Anniversary.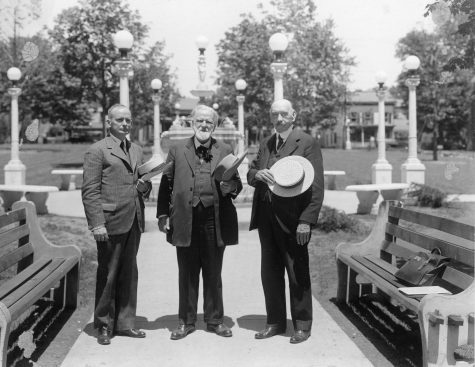 To commemorate Cal's many contributions to the Museum, the Board of Trustees has voted to establish the Calvert Schlick Lecture Series. The first presentation will be held at the Museum on Sunday, May 23rd at 2 pm. The program, entitled "The Legacy of Chester Smith," will be presented by former Peekskill Historian Frank Goderre who will highlight the accomplishments and contributions of Smith, one of Peekskill's most prominent citizens, and a founder of the Museum.
Goderre aims to keep the memory of Smith alive through word and action. He noted that Smith, who was a fierce opponent of keeping business open on Sunday, wouldn't mind an afternoon lecture series at the Museum he founded. Goderre is known for maintaining the 'Peekskill is a Friendly Town' sign on the north and south side of Route 9.
This event is free, but private donations to match Cal's gift to the fund are welcome and appreciated. The Museum is open to the public, with Covid restrictions.
Visit the Museum's website at: https://peekskillmuseum.org/, and follow and "like" us on Facebook.