A desire to keep trees out of the waste stream fueled Jeff Dain's decision to purchase a sawmill, put it on his property in Garrison and turn discarded logs into objects of functional beauty. That was more than a dozen years ago. 
That venture led to the creation two years ago of another branch of his lumber yard that represents about 10 percent of his overall business and offers an outlet for creativity more fulfilling than selling 2 by 4's.

"It was killing me to see developers take down trees for building projects, rent dumpsters and haul it away as garbage," said Dain, the president of the 171-year old lumber company. 
The band saw was the first piece of equipment he bought to his home mill, then he got a kiln and another saw. At that time, it was a hobby for him, cheaper than playing golf he said. He was considering purchasing a building on Route 9 in Cold Spring to house the logs before they were milled, but he was hesitant to do that. He decided instead to closely examine his lumberyard property on Water Street and found two sheds that were underutilized. He took the sheds down, brought in an architect to design the space and bought metal frames from Miracle Truss Company.  He filled the frames with wood instead of using steel to create the 3500 square foot building that houses the showroom and workspace known as The Mill. 
In addition to a sawmill on the premises which cuts the logs, he's got a jointer which makes things straight and a 40-inch wide planer from Pennsylvania Dutch Amish country that was made in 1951 and a few employees who work the wood. His son Brian is good at welding items that will support the wood, such as bar stools and benches. 
Dains is the only lumber yard in the area that offers this custom type of service. The closest is in Pennsylvania said Dain. Some of his slabs, as they are called, are in Peekskill restaurants and entertainment spaces such as Eagle Saloon, Dramatic Hall and the picnic tables at the Birdsall House garden. 
There are also four benches from The Mill that are positioned around Lake Mitchell in Depew Park.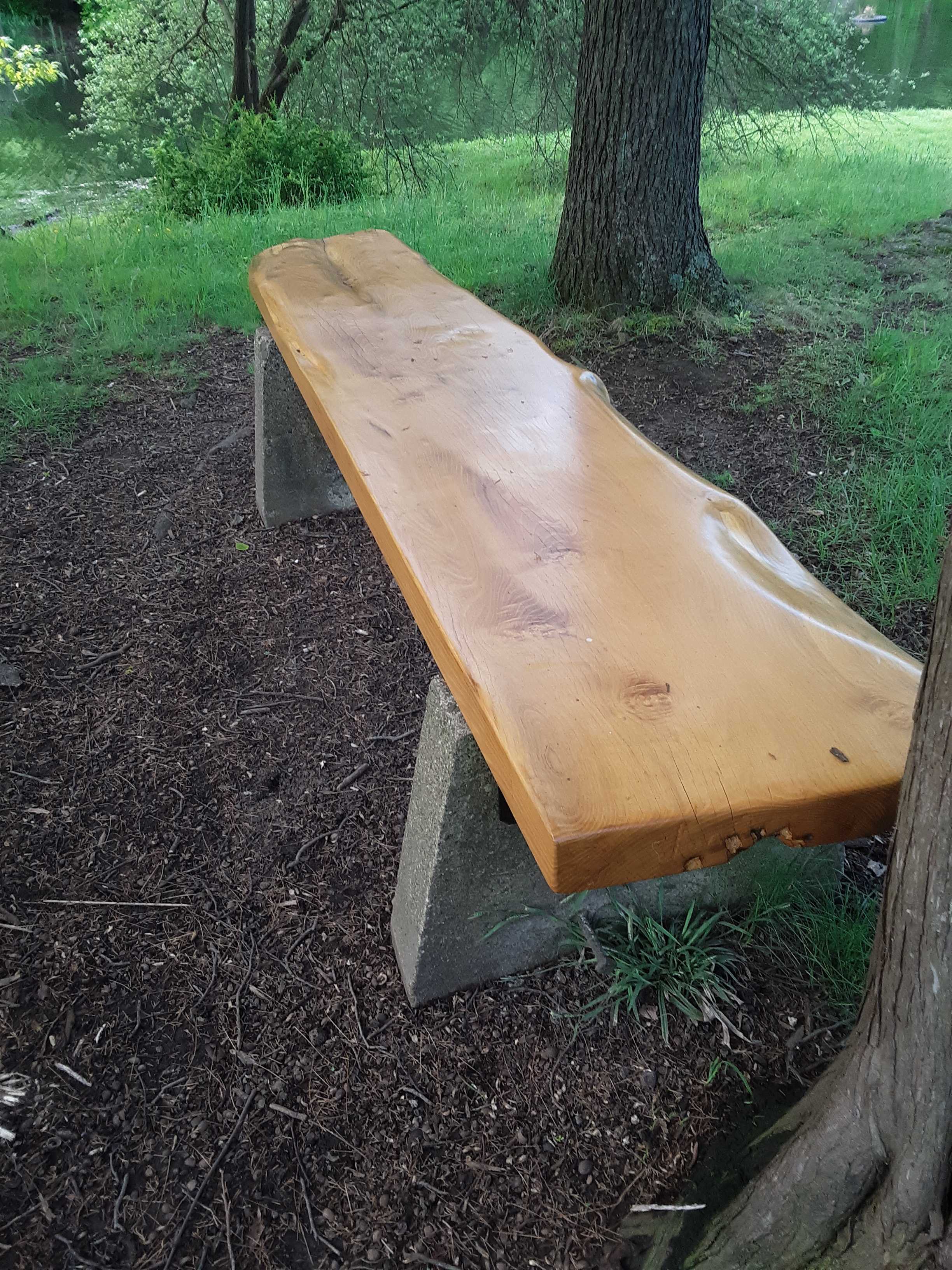 The two most recent installations are made from locust barks from a local yard in Buchanan.
 
He's done about 6 or 7 jobs for builders or homeowners who need to take down trees for construction and then repurpose the wood from the trees for flooring and molding in the new dwellings. 
There are items in the showroom on the low end of the price spectrum such as rustic frames, coasters, cutting boards and mirrors, in picture below.